How to Play Craps: an Ultimate Guide to Win Money in the Casino
Posted: September 17, 2019
Updated: December 17, 2019
Basic rules about playing craps for the first time

Everything you need to know about dice rolls

Hints that may help you double your income from playing craps
Our tips will teach you how to play craps like a pro. Playing craps not only gives you success and wealth but also remains one of the safest gamblings in the United States and the world. By the end of this article, you will be familiar with all the secrets of the professional players. Stay tuned, tricks and tips are coming!
This article will help you understand how to play craps, and why it is such a popular activity within the gambling world. If you have never tried it, we will explain the basic rules and tips to you. Then you can make your first craps experience exciting and fun not only for you, but for your wallet as well.
At first glance, craps may seem like an overcomplicated game. However, that only lasts as long as you are a beginner. This game is, however, among one of the gambling forms with the best odds to win. It means that unlike other types of gaming, playing craps gives you a really high chance of winning. After reading our guideline, you can try online gambling sites in the US. Our recommendation would be to play on a little money first, and only book a trip to Las Vegas when you feel like a pro.
How to play craps: table and equipment
Craps is a dice game, played on a special craps table. The surface of the table is divided into parts. They display different bets, which can vary from casino to casino. Normally, the table has pass line and don't pass line, come and don't come bars, 6/8 section, and slots with numbers 4, 5, 6, 9, 10. Another important zone is a pays-to-double field with numbers 2, 3, 4, 9, 10, 11, 12. There is also a section with all six possible doubles plus 5:6 dice and 1:2 dice. In most casinos, the pattern on the table is the same on both its sides.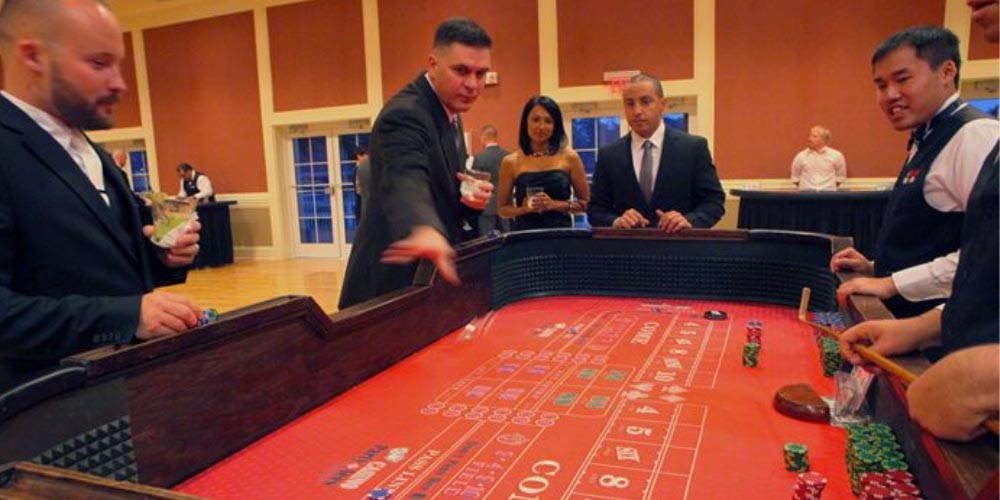 The only things you'll be playing with are two six-sided pieces of dice and casino chips instead of real money. This rule simplifies the gaming process as craps is a really dynamic game. There could be also from one to four casino workers to control the gaming process.
Explanation of how to play craps and win money
People play craps on the basis of wagers starting from $5. All the players wager either on or against a shooter – a person who rolls the dice at the moment. The first step all the players can make is either betting on the pass line or don't pass line. They make their choice and a shooter rolls the dice.
Players who wager on a pass line hope that a shooter wins. It happens if both dice show 7 or 11. If their amount is 2 or 3, a shooter and those who bet on him/her lose the pass line chips. Players who wager on a don't pass line bet on a shooter to lose. If both dice show 2 or 3, the don't pass line bets win. When number 7 or 11 is on dice, they lose. If the shooter rolls a dice of 12 – no one wins.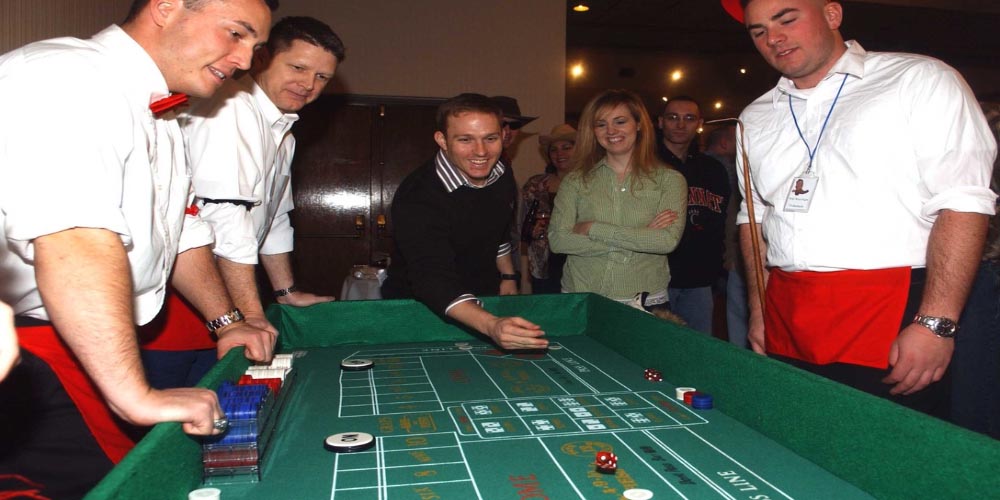 Once the shooter has 4, 5, 6, 9 or 10 on his dice, here comes the "point". The dealer puts a puck as a mark on the correspondent number on the table. When the shooter hits 4, for instance, then he or she has to roll this number again before rolling a 7. When the shooter succeeds on his next roll, the pass line wagers win. If he or she fails then 'don't pass' bets win and the next player becomes a shooter.
How to play craps: bets to make during the game
As soon as you learn how to play craps, it's time to turn to the proper wagering. Besides betting on the pass or the don't pass line, players can wager on other options as well. One of the most popular betting lines is to place a bet on the shooter to roll a particular number before throwing 7. The other popular wager is usually made on the shooter to roll a double from 2 to 5 before showing a non-matching combination of 4, 6, 8 or 10 in total.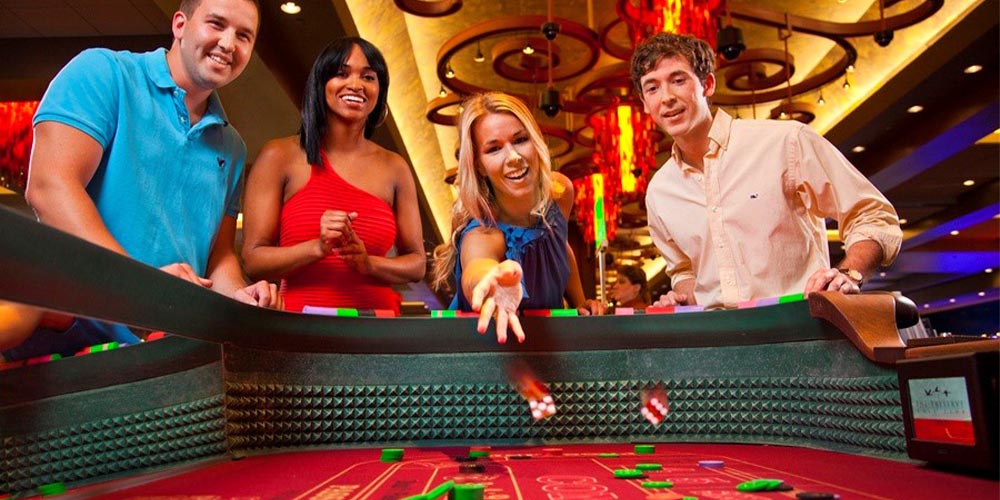 Players can also double their wagers either depending on the shooter. If he/she rolls 4 or 10, wagers multiply by 3. Numbers 5 and 9 mean multiplying by 4, while numbers 6 and 9 – by 6. Every player can also cancel his/her bets at any time.
How to play craps and hit the jackpot
Once you understand how to play craps, turn to our tips that will help you to bet on the winning combinations. According to online gambling news in the US, the best craps pros used these craps winning strategies to earn their fortune and fame:
Winning bets on the don't pass line is more probable. Surely, this rule doesn't work every time, but statistics show that the possibility to win on this bar is 1.36%. At the same time, wagering on the pass line will bring you extra income with a 1.41% possibility.
Don't forget about the safest betting options on the gaming table. Don't put all money at high-risk zones hoping to hit the jackpot at once. Pros advise making small but safe steps to multiply your winning cash.
Choosing the right casino for playing craps is another important step. There's a big difference whether you play in a faraway casino or enjoying time in downtown. As a rule, prestigious casinos offer you higher payments for each wager. For instance, you can win $7 after making two wagers by $3 in the center, while the distanced one will give you only $6.50.