If you enjoy tattoos and art, then you will love these unique gambling tattoo ideas. Some of them are meaningful, however, some just look cool. Because you don't always have to find meaning in good-looking art. However, if a gambling hand or a slot machine saved you from a bad situation.
Then you should consider giving it a tribute. You can be smart about these arts, by hiding the Ace under your sleeve. Or you can show your dedication to others by making a tattoo that is easy to spot. However, you should always take up something you like. Furthermore, if you are interested in playing poker online. Then check out our dictionary of online poker sites in the US. 
Las Vegas Ferris Roulette Wheel
One of the most popular symbols in the gambling tattoo culture is roulette. However, we all know that Las Vegas is the capital city of gambling. Therefore, one of our first unique gambling tattoo ideas is to mix the two symbols. For example, you can mix the iconic Las Vegas Ferris Wheel with a roulette. Therefore, get the outline of the Ferris wheel, then decorate the insides with the roulette numbers. And if these are too complicated for you. Then you can always go for the popular gambling tattoos.
Full Arm of the Gods of Gambling
You would be surprised, but there are only a few people who considered this idea. Therefore, this is one of the most unique gambling tattoo ideas if you love mythology. Because there is nothing more powerful than having one of the gods of gambling watching over you.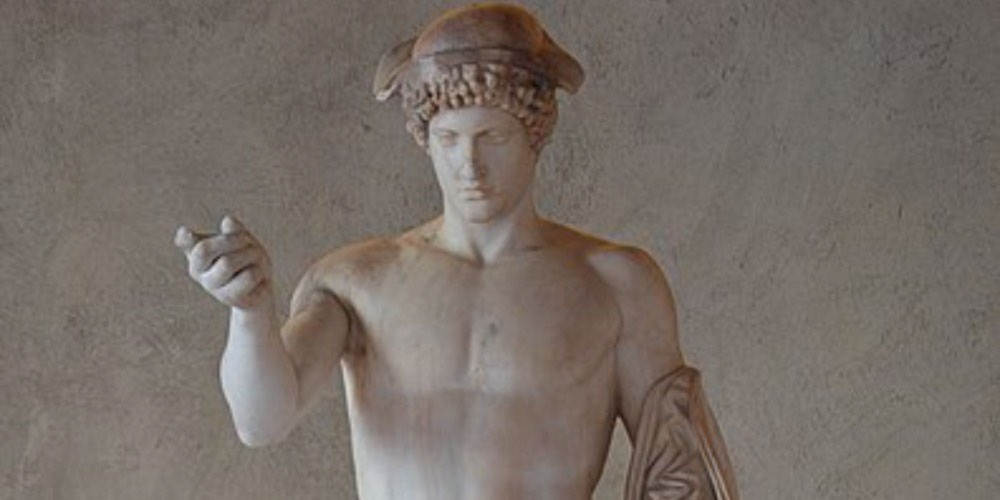 There are many different civilizations and cultures you could pick from. For example, if you want an artistic expression, you can pick the face of Hermes. However, the body of Lakshmi can give you a more feminine or calm feeling. Therefore, every single god in every mythology will offer a different outlook on your representation.
Las Vegas Strip on The Back
If you already have similar tattoos all over your body. Then you should consider filling your back up too. However, if you don't know how to connect your other gambling-related tattoos, then we got a perfect idea. Because the best way to connect the gambling tattoos on your arms is to use the map of the Strip. Because there is a popular map that shows every single casino in Las Vegas.
This is the slightly concave Las Vegas Strip. If you get this tattoo over your back, then it will perfectly complement the rest of your gambling tattoos. This is why is probably one of the most unique gambling tattoo ideas. However, you can make this idea even better. Highlight the casinos you have visited, won, and lost at. This way, you can show the map of your experience too.
Winning Hand On Knuckles
Winning hands are not among the unique gambling tattoo ideas. However, if you had a hand that saved you in one of the hardest games of your life. Then you should consider paying that hand a tribute. Therefore, all you have to do is to replace your usual Ace or Queen card.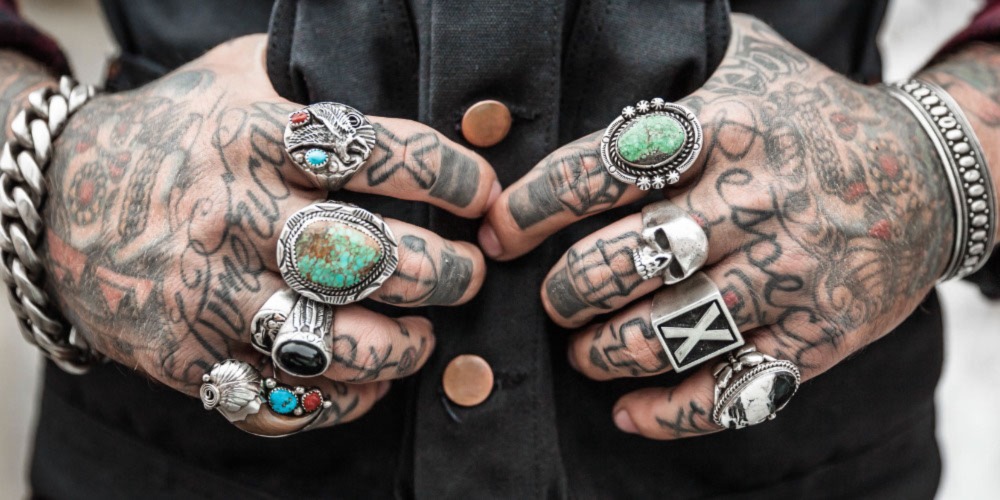 Because that way, the art will be more meaningful to you. If you had an odd hand that isn't popular but saved you big times. Then this is the perfect chance to get one of your new tattoos without thinking too much about it. You can always master the art of bluffing by distracting your opponent with your tattoo. Because they might just look at your knuckles to guess your current play.
Write A Story Using Tarot Cards
It isn't surprising that you want some meaning with unique gambling tattoo ideas. However, sometimes overwhelming symbolism is cheap. Therefore, you should always think about getting more small tattoos, than one big tattoo. Because you can follow the unique idea of Chris Ramsay. He is a famous Youtuber who created a journal of his life over his body. Therefore, he is using small symbols to put everything he learned in his life upon his skin.
If you don't want to make this about your whole life. Then you should think about tatting up small and meaningful gambling events in your life. Winning hands, winning numbers, stories you have heard around the table. Take a look at his explanation yourself in the following video:
Don't Need Unique Gambling Tattoo Ideas With Good Artist
Another important thing to remember is that you don't need unique gambling tattoo ideas to look cool. Sometimes, you can ask for permission on Instagram and copy someone's idea. Especially if you live in a different country or state. Because chances are that you will never meet, and the person won't mind. Therefore, try to seek out one of the best artists and get a simple thing on your body.
Because this simple Instagram tattoo is probably one of the best art featured on social media. If you are going for a simple card, then always try to add colors. Furthermore, try to add something from yourself to the card, instead of using the typical boring symbol. Because you don't even need to go to casinos to be a gambler. Therefore, all you have to do is to register at Ignition Casino and play online.
Show Dedication
If you have a business, then you will always have to be unique. Therefore, one of the most unique gambling tattoo ideas is to represent your business. Because if you are working in the gambling industry, or you have any other dedication. Then you should consider taking the risk of a company added on top of a poker card. Therefore, you could lay the logo of your business into any sort of gambling symbol. Because showing dedication to your craft is important. Furthermore, many famous gamblers do the same. They are showing up live, promoting their brands on clothes and skin.