US Presidential Election 2024 Odds – Who will be the next president?
Posted: December 15, 2021
Updated: January 13, 2022
The list of potential candidates with and without public interest.

The candidates we don't deserve but asked for

US Presidential Election 2024 Odds
The US Presidential Election has always been the most sought out topic among gamblers. No wonder why online sportsbook sites in the US are already running bets about the outright possibility of a winning political party. And of course, they are already placing names on odd lists, even without more than one person publicly confirming their run. This election is the most heated topic in the world every four years. Let's see the US Presidential Election 2024 Odds.
Joe Biden – Donald Trump: Round Two
Joe Biden, the current President of the United States, publicly confirmed that he is going to run for re-election in 2024. He is the only person who publicly confirmed their presence on the voting lists. When searching for the name of Joe Biden, you do not see satisfied people. Everyone expected him to be a neutral leader who is trying to unite people, but they were wrong. While Biden receives much fewer public complaints than Trump, it is still not going to improve his achievements in the White House. Taking advantage of the early Joe Biden odds might not be such a wise idea. First of all, you have to see his confirmed competitors. However, Joe Biden's presence is likely going to be endorsed by the Democratic Party. Donald Trump expressed public interest in running for the presidency in 2024, but it was not confirmed yet.
Who are The Possible Candidates?
There are many interesting speculations about the next candidates for the elections. Trump wishes to run for the presidency again. However, let's review the most interesting possibility on the list. Kamala Harris is a democratic female, who expressed interest in running for the presidency. She is in the same party as the current president, Joe Biden.
The world has been longing for a female US President, and a large portion of America is still recovering its faith after Donald Trump's run. Many opinions state that Kamala Harris might be the perfect candidate for 2024. If she shows up on the list of confirmed candidates, you know who to place your vote on. The fact that among many names with comically high odds, the Kamala Harris odds currenty stand at 140. The people are speculating that her victory is not far from reality. You can find these names in the list of US Presidential Election 2024 Odds.
Some Names are Comical Relief, or Are They?
There are many interesting names we can see on the list of unconfirmed runners. Names such as Michelle Obama and Hillary Clinton. Without disrespect, we all know that the controversy behind these two names is way too big. According to Washingtonpost, Trump's name is not a joke at all. With most republicans "begging for him to run again." – Quoted by Donald Trump himself.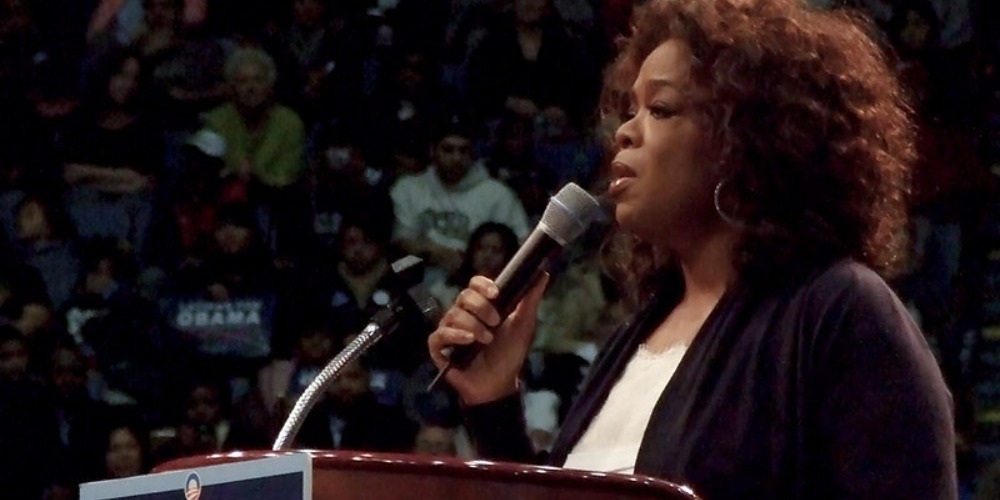 But let's talk about the "serious" names on the list. The world has been screaming one name for a decade now. Oprah Winfrey odds have been around for many many years at betting sites. Everyone wants her to run for the presidency. Will she try this year?
Apart from her, two surprising people expressed interest in running as well. Actor and businessman Dwayne Johnson. Will he Rock win the presidency this year? Or Howard Stern, an American radio personality and comedian.
US Presidential Election 2024 Odds
The smallest odd at the moment is Joe Biden (+125). His chances are equal to Donald Trump's (even). The only confirmed candidate who is going to run for re-election. His victory is rather evident when we are comparing him to nothing. However, there is one curious name very close to Joe Biden. Kamala Harris (+140). Then these names are followed by Ron DeSantis (+450)… With the "greatest" of names following: Kanye West (+10,000), Donald Trump Jr. (+8,000), George P. Bush (+12,500). You might think any of these names could be regarded as a safe bet. Claim your ticket to Bovada Sportsbook. You can place your bets already. Will you risk the high names, or will you remain safe with the four small?