Victoria and David Beckham Divorce Predictions
Updated: October 15, 2019
The odds are in place for Posh and Becks divorce

he business commitments invested in marriage crisis
Whatever happened to everyone's favourite couple? Image source: friskytuna / Flickr
New wave of Victoria and David Beckham divorce predictions hit the rumor mill after the pair called their marriage "complicated". Several oddsmakers even offer a special market on their separation in 2020. What other reasons stirred up the controversy?
They have been married for 20 years and gossip columns discussing their alleged divorce is nothing new to them. Recently the Beckhams faced another separation rumors swirling in the media after they confirmed experiencing marital hardships. Following the reports, some online sportsbook sites in the UK opened betting lines on their divorce. Are they going to part their ways after all?
Victoria and David Beckham Divorce Predictions

Victoria and David Beckham to divorce before 31.12.2020

(Yes)

8.40

Victoria and David Beckham to divorce before 31.12.2020

(No)

1.04
Personal concerns feed the Victoria and David Beckham divorce predictions?
Throughout the years, the power couple has been plagued with different allegations and survived it all. They rarely share any information about their marriage and often fall a victim to media speculations. The spouses hardly deny any rumors which serves to fuel them more.
Recently both David and Victoria admitted to having marriage problems. That started a new tide of gossip with some online sportsbook news in the UK claiming the end was near. The former soccer star heightened the speculations, describing his marriage as "hard work" and "complicated". Meanwhile, his wife expressed concerns about their marriage implicating they don't even have common topics to discuss besides their children. On account of this news, 22Bet Sportsbook kicked off a new market on their separation.
Professional commitments and residency conflicts
Due to the nature of their occupations, David and Victoria have been in the public eye long before they met. Both of them were enjoying a high level of fame in their respective spheres. Although their professions slightly shifted with time the level of commitment and work ethics remained the same.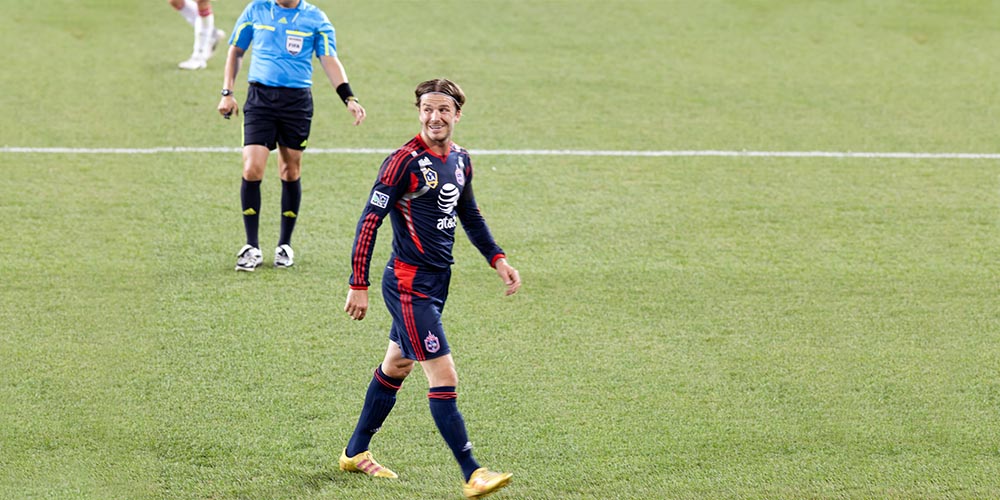 According to media outlets, the busy careers are the reason behind the marriage crisis. Some outlets report that the pair contemplates splitting because the pressure of work impacts their relationship. Since quitting the stage Victoria delved into creating a fashion empire and seems settled in London. David, on the other hand, has a business endeavor in the US and spends a lot of time in Miami.
While 8.40 odds are rather high for a divorce settlement in 2020, one aspect makes the split quite possible. The latest tabloid reports implicate that David intends to move his children and Victoria is not happy about it. Despite putting a united front to debunk any allegations, the fashion designer is supposedly carving out a new life. Rumor has it her legal team is working on splitting the couple's assets.
Only the time will justify or upset Victoria and David divorce predictions, but you can place your bets now. Make sure to check up the latest review about 22Bet Sportsbook before delving into wagering.