There have been calls for his impeachment since his inauguration. Despite a litany of statements and actions, both at home and abroad, that would have got anyone else strung up with cheese-wire from a lamppost on Dupont Circle, the Donald Trump impeachment odds at Bovada, one of the best online sportsbook sites in the US these days, are still holding steady at 2/1. Of course, with a new war brewing, that price could change so this could be the time to get in on this action.
"Do you know," Said Nancy Pelosi in the tones of one who knows however much she says it the underlying message won't be getting through any time soon, "that most people think impeachment means you're out of office? They think if you get impeached, you're gone." To be fair the press she was addressing probably did know that, the fact they've not really passed that message along being one of the reasons the Donald Trump impeachment odds are still so long.
People might approve far more of this punishment if they didn't think it might involve him being ousted from office. There are swathes of Americans who can't countenance his being ejected from high office despite his obvious criminality, racism and incompetence. The Donald Trump impeachment odds holding steady at 2/1 on sites like Bovada, one of the best online betting sites in the US today, just reflects how unwilling Democrats are to risk alienating those 2020 voters.
War With Iran Might Make Impeachment More Likely
Naturally, the degree to which MAGA hat wearing rightists can be persuaded to show sense and vote Democrat in 2020 is debatable. Indeed Democrats walking on eggshells around a manifestly useless President is beginning to make them look impotent and unable rather than sensibly looking at the bigger picture. What's worse is that those Donald Trump impeachment odds will only start to look even better if the likes of John Bolton and Mike Pompeo get their Iranian war.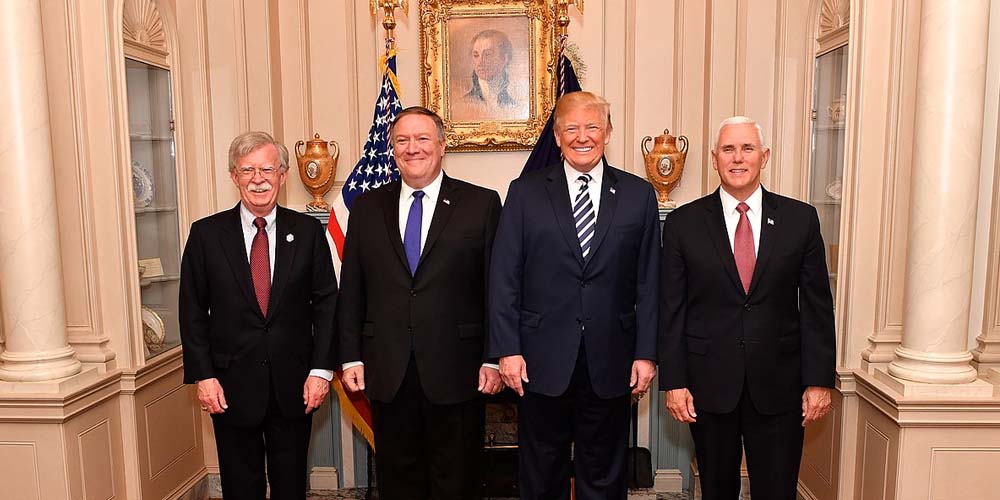 The current issues in the Straits of Hormuz could well trigger an armed conflict between Saudi Arabia and Iran (competitors in the oil business) which would necessarily involve their allies both in the region and beyond. Take a guess which way those Donald Trump impeachment odds will move if the US starts attacking Iran. Oddly, if you're in the US gambling laws of jingoism would see it lengthen on a rising chant of USA USA USA, you should probably think again.
Chances are following the initiation of any conflict between Iran and the US the Donald Trump impeachment odds would tighten up significantly, perhaps hitting as low as Evens on sites like Bet365. This is not because Americans don't like wars (they love them) but because Americans don't like wars they lose, and frankly, no one is entirely sure the US could win a war against Iran. The early news coverage of the initial strikes may just be an advert for Russian AirDef Systems.
As the blame game gets played over who bombed the Japanese and Norwegian oil tankers one of the prime candidates for suspicion now has to be Nancy Pelosi herself. You might find the idea of her in a wetsuit with a limpet mine swimming around major shipping lanes ridiculous, but after the pathetic Muller Report the Democrats knew they'd need something big before anyone would eschew their usual bet on sports in the US to wager on those Donald Trump impeachment odds.