The UK to sell Wembley's name? Image source: Wikipedia
You can really bet on everything thanks to creative betting sites. Now they are offering a bet on different UK landmarks selling their naming rights for sponsorships including Wembley Stadium, Blackpool Tower or even Loch Ness. We check the more likely sale in the Wembley Stadium naming rights odds.  
The new Wembley Stadium is the home of English football.  An iconic place in London, which can be recognized all over the world from its special arch. It is one of the most expensive stadiums ever built with a cost of £798 million. It is a special experience for any team to play here or for bands to perform here. At the moment it has a sponsorship agreement with mobile provider EE Limited. The stadium is often referred to as Wembley Stadium connected by EE, but no new name was given to it. 
Wembley Stadium naming rights odds are predicting a new name 
Online sportsbooks in the UK are offering the smallest odds for Wembley to sell its naming rights. It has the odds of  4.50 at 1xBet. But can it really happen? Well, there was an attempt in 2018 by Shahid Khan, the owner of Fulham Fc and NFL team Jacksonville Jaguars. He made a £600 million offer to buy Wembley, which we were also writing about. But the deal failed after the government's demands and conditions, which included keeping the name of the stadium. This sentiment is quite remarkable in an age when most big clubs have their main sponsors included in their stadium names. Just think about Emirates Stadium, Etihad Stadium or Allianz Arena.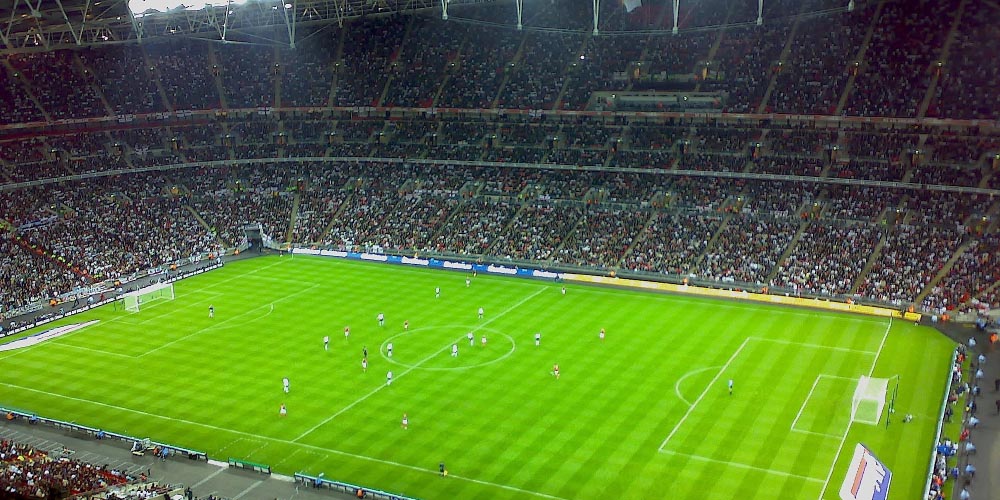 What's more, the name of the new West Ham Stadium, the Olympic Stadium previously, is also for sale. People can argue that these are professional football clubs, while Wembley gives a home to the English national teams. Honestly, it would sound strange to have a sponsor's name in such a historic place. But if we only concentrate on the finances, a new sponsor could bring more money to keep the stadium in an up-to-date state which would benefit the fans and the sports bodies as well. 
Possible buyers of Wembley Stadium
Though it's hard to imagine Wembley Stadium as the new Pizza Hut Stadium or Dick's Sporting Goods Park which are real, existing names of American stadiums. But in the Wembley Stadium naming rights odds a name like Barclays Wembley Stadium or BA Wembley Stadium would be quite possible, though the latter is not very likely to be in such a financial position to make an offer.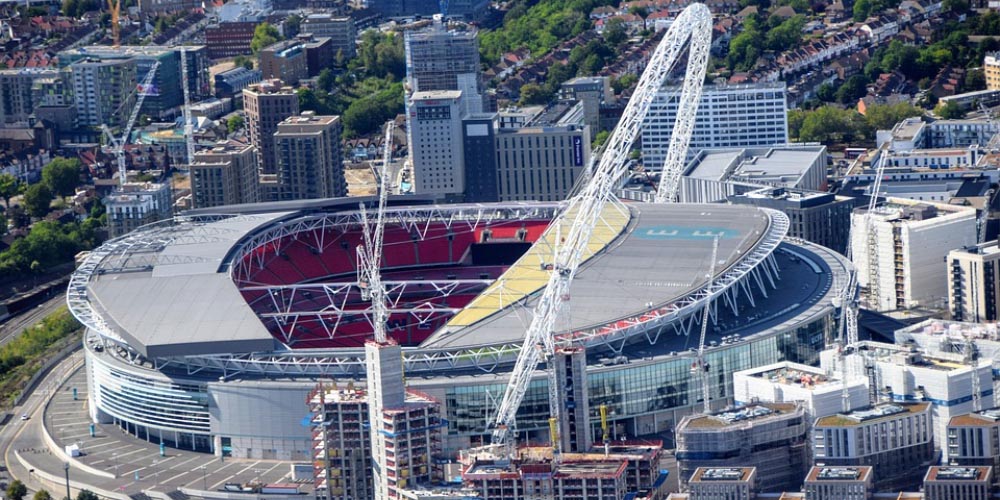 If we check the trends in recent years, most sponsored stadium names come from airlines, banks or big companies from the building or property industries. And while selling the name to a foreign company is not very likely, an English company with big-budget can be a winner. One thing is for sure, the government confirmed that gambling sponsors are prohibited from the national stadium. So we won't have any 1xBet Wembley Stadium but at least you can read about the site in our latest 1xBet sportsbook review. 
Was this not enough? Bet on Loch Ness to be renamed as well!