Gambling Spells and Rituals
Let the occult help raise your luck

A simple spell to keep you winning

Like Cher, you need to believe
Are there gambling spells and rituals that work? For some gamblers, the buzz of winning (or losing) is the real reason for the wager. The building anticipation and then the result can give a dopamine rush like the hardest of drugs. And yet so much appears to depend on the whims of lady luck. So it's not surprising that a gambler might want to look to the dark arts as a means of improving his fortune. And I don't mean playing Magic: The Gathering.

Introduction: Gambling Spells and Rituals
Sometimes you'll be betting either online, with Bovada we hope, or standing in the casino. Suddenly you feel the hand of lady luck guiding you every move. These are the occasions when we can see a string of wins. Is there some supernatural force at play? Yes and no. The "yes", because by willing it, and having an absolute belief in the outcome, we subconsciously make it happen. You need to have a self belief bordering on the insane. There can be no room for second thoughts. You must be 100% certain of the power of your continued good fortune The "no" because the real world doesn't function as a movie, like say, Poltergeist for example.
Wear Red When Playing
In New York, they say that the color of your underwear will have a say on your good fortune for the following year. ideally it should be red. The superstition come from Chine. From the Emperors to be exact. The color of the Emperor is the same as that for joy and good fortune; red. The idea continues through out the year, and you might have better luck if you wear something red, like socks or panties, when you're gambling.
Wear Your Lucky Charm
Some people carry a small object with them and believe that it can somehow give them good luck. It might be a rabbits foot or a small pebble, stone or piece of jewellery.
The Gambler's Amulet – This attracts money and happiness.
Lucky Number 7 – Many cultures consider the number 7 as the number of luck and good life.
Jackpot Amulet – This is said to give a positive energy without even touching it.
Lady Luck – For happiness, luck, love and good fortune.
Money Tree – This will bring you money like leaves fall from a tree.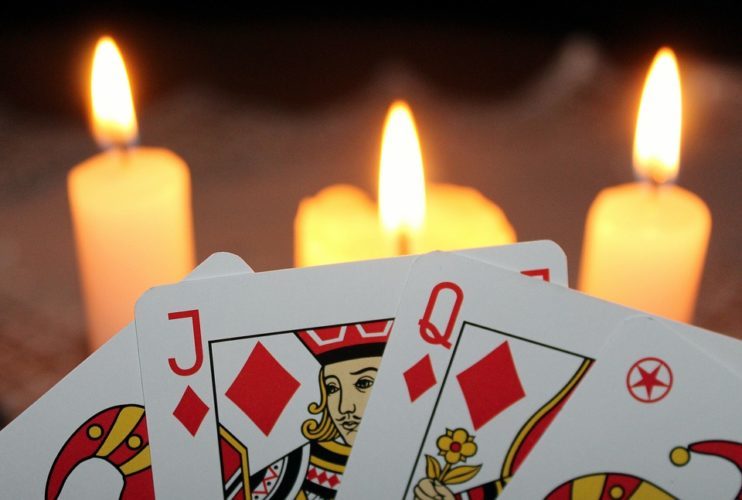 Redrum, Redrum, Redrum!
Those with knowledge and a deep understanding of the occult, suggest that before applying any gambling spells, you first ensure that certain attributes are in place. Oh, and you'll be needing a list of online gambling sites in the US. First off, you should ensure that the subject is not "jinxed". If, for example, the gambler is facing "insurmountable odds" in their life. Or if he is very unlucky in financial terms, then the spell might not be strong enough to break this pattern. These negatives can be turned around, but it requires the work of an expert in occult rituals. Once that's done, then you can move forwards with the actual spells.
Gambling Spells and Rituals: Hello Voldemort
There are two days that are particularly favorable for making gambling spells and rituals. One is Thursday because it's a day of powerful financial flows. The other is Sunday because it's the occult day of luck and solar energy. The actual spell should be read aloud on the waxing moon ie the first two weeks of a new moon. This is because the power of the moon's gravity will attract good fortune and favor. It's important that the player reading the spell is able to provide, in the tiniest detail, all the feelings and emotions that he will encounter when winning. Say how you plan to enjoy your winnings from Bovada and emote the feelings of both the risk and the triumphant win. One of the most simplest and effective spells is: "The luck is in my pocket, and the fortune is with me, all the gods gift me with great success". Just like our movie hero turning the corner in life, you have to believe it before you speak it!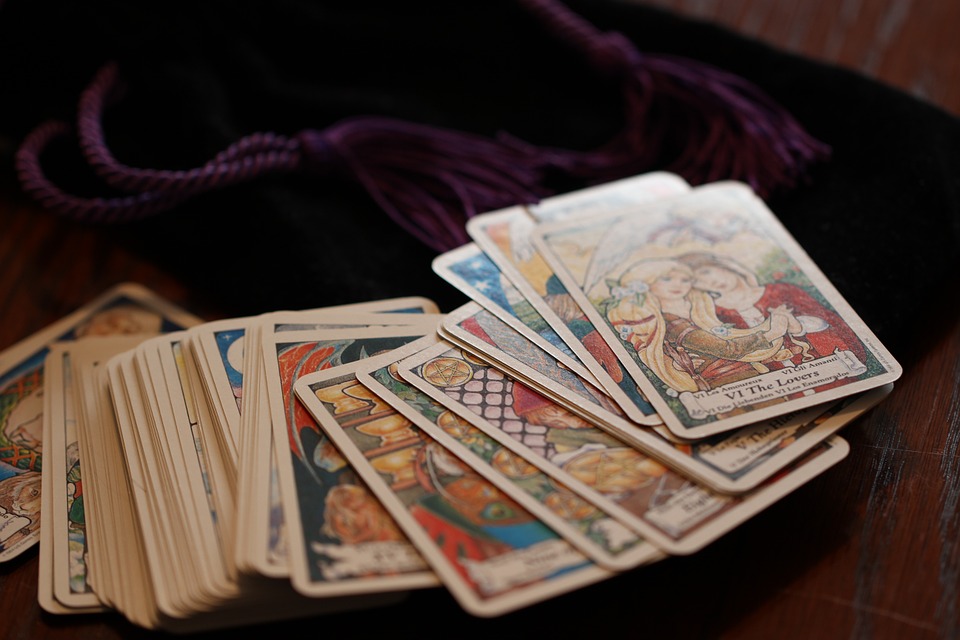 Gambling Spells: Hold My Broomstick
Here are three simple gambling spells. You can just say them out loud. Now repeat after me:
Lady of luck, I summon you thee,
Come to me, come to me,
Kiss my hands, touch my head,
Make my hand glow, for what I touch turns golden snow
I invoke thee, Goddess of abundance,
Draw money and luck towards me,
May abundance flow freely in my life,
Now and forever.
Wealth, abundance and prosperity,
Flow into my life and set me free.
It is my will;
So mote it be.
Of course there are more powerful gambling spells and rituals that work, though their execution is a little more advanced. Take seven photos of successful people and spread them out in front of you on a table. Put your own photo in the center. This will result as a seven pointed star. Above each photo place a candle. Then light the candles in a clockwise direction. Don't  light yours yet. Then you need to speak this spell aloud: "Your fortune and good luck – my winning eagerness. You had good luck, and I will have good luck for seven times, my good luck will find me everywhere". After speaking these words, within seven seconds you should light your candle. At the same time imagining your winnings. This visualization will increase the intensity of the spell. After this go and find a game from this list of online gambling sites in the US. Now you're a witcher, Harry!
GAMBLING News -
December 2022