The Five Perfect Gambling Movies
Posted: November 22, 2019
A gambling theme offers the perfect story arch

The flims can range from comedy to hard core violence

Our list isn't perfect
Image source: Flickr
Choosing the five perfect gambling movies is not an easy task. But the very nature of gambling, with the possible highs and lows, leading the emotions from ecstasy to dark depression are perfect fodder for framing a story and character building.

Introduction: The Five Perfect Gambling Movies
Where to begin? There are so many great movies that cover the theme of gambling, it's hard to do them all justice. And even more so to put them in a hierarchical order. Within the genre of gambling movies, there is everything from comedy to murderous violence. Let's take a stab at it…but don't get mad if your favorite gambling movie is not on this list of the five perfect gambling movies!
Casino
Martin Scorsese takes us on an inside tour of the corrupt Las Vegas casino in a classic story of crime and punishment. Starring Robert De Niro and Joe Pesci, along with Sharon Stone, along with some of the most memorable and harrowing scenes ever put on celluloid. It's probably the greatest gambling movie ever made and certainly worthy of the top spot of our best gambling movies. Everyone remembers the hammer to the hands of the blackjack cheater. We did deep dive three part review here. Here's a modern day list of online gambling sites in the US.
Casino Royale
Based on Ian Fleming's 1953 novel of the same name, director Martin Campbell did away with the campiness and trite Bond of previous films in the franchise. Here, in 2006, was a new gritty and violent Bond. Daniel Craig nails it as a cold blooded killer, who, it transpired, is very good at poker. In fact the main stay of the movie is that Bond has to prevent Le Chiffre, a mob banker with a penchant for torture, from winning a high stakes, all or nothing, poker game in Monte Negro. And what a game it is! This one scene is enough to include this movie in our list of the best gambling movies of all time. If the list were online casinos, then Bovada would be number one. Eva green adds the glamour.  As an aside, did you notice that after beating Le Chiffre, Bond tips the dealer a red plaque for the amount of $500,000.
This 1973 Best Picture Oscar winning movie with the duo of Paul Newman and Robert Redford. In truth, it's almost a follow up to Butch and Sundance Kid. The film centers around a scheme to swindle a high-flying criminal boss who loves to gamble. The director, George Roy Hill used many editing wipes to transition between scenes and iris shots as these were all stylistic choices from the 1930s time frame. The technical advisor, John Scarne, doubled for Paul Newman's hands. It would have taken a too long for someone to be able to master all of the card routines shown. The film was the fourth highest grossing movie in history at the time of release. Today it stands as the 19th.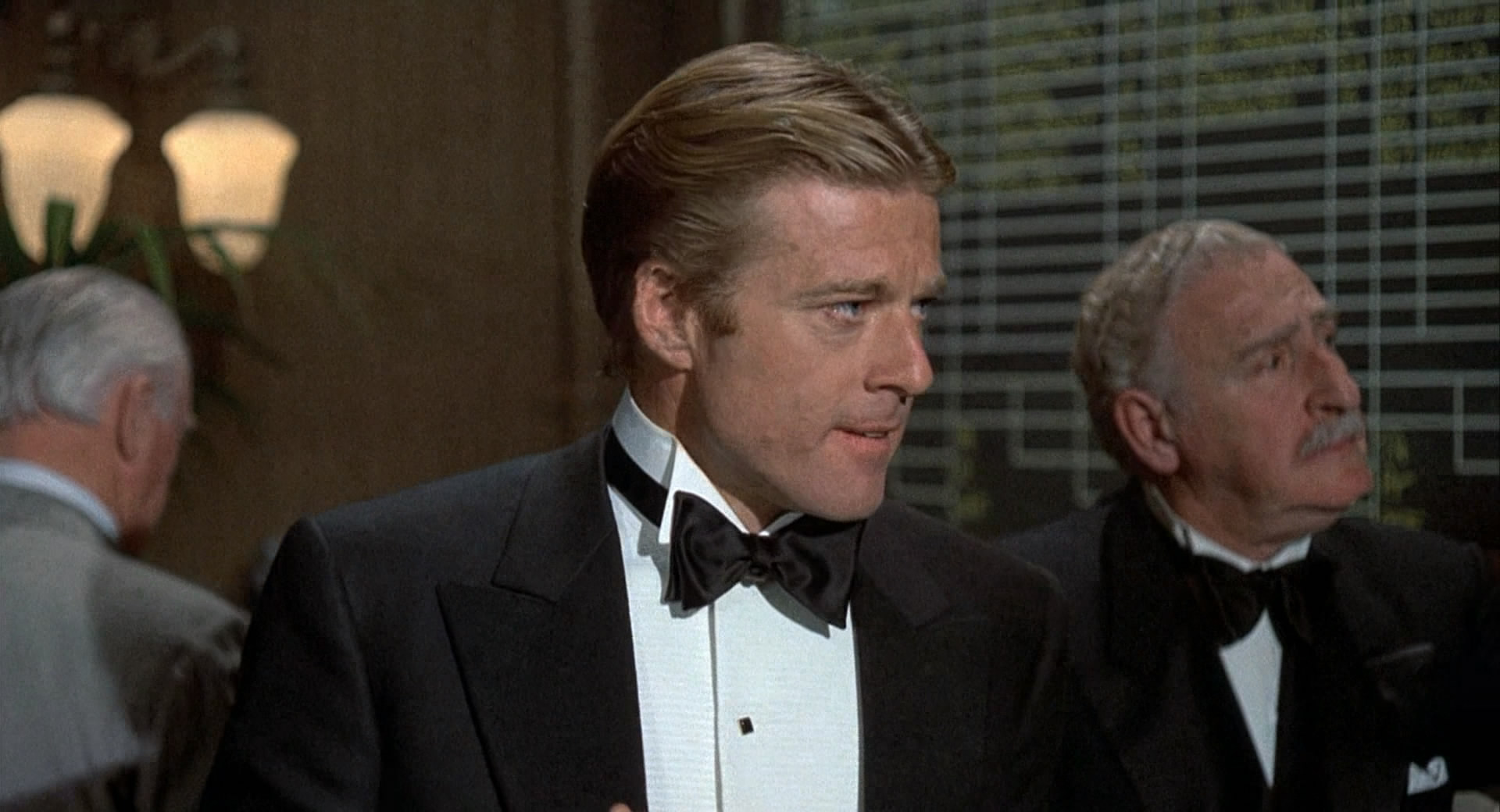 Another one of our five perfect gambling movies is the Robert Rossen movie which stars Paul Newman as "Fast" Eddie Felson, a small time pool hustler. Though he has a lot of talent, he is at the mercy of his self-destructive attitude. With his empty bravado, he goes on to challenge the legendary "Minnesota Fats" to a high-stakes match.  But he loses and with it goes his confidence and self belief. Without money to play, he hooks up with the ruthless manager, Bert Gordon, who agrees to teach him the ropes. This one of the best gambling movie with its heart and soul steeped in the origins of backrooms, billiard and pool halls that formed the foundation of US gambling.
The Cooler
If you want an insight into gambling superstitions and the concept of luck, then look no further than William H. Macy's role in Wayne Kramer's 2003 fun movie. Basically, his character is the unluckiest man in Vegas. A guy whose bad luck is actually contagious. So much so, that the casinos employ him to stand beside lucky punters in order to change their luck. And it works! Until that is, he falls in love with a cocktail waitress and his luck goes into reverse. Though based in Las Vegas, the entire movie was shot in Reno in the Reno Hotel Casino. Find all your online casinos in the US here. Oh..here's a list of movie stinkers!
Fun fact: The word "fuck" is used 101 times during the film…and the film runs for exactly 101 minutes. If you're after casino fun, then Bovada has everything you need.