Juventus are always thereabouts when it comes to Champions League outright winner odds, but should you bet on Juventus to win Champions League 2019 with Cristiano's help?
It must have been great fun working at online sportsbook news sites in Italy this summer. They were fed with seemingly ridiculous Cristiano Ronaldo transfer rumours as the Portuguese crack was rumoured to be wanting to leave Real Madrid every summer ever since he joined Galacticos.
So far it was Man Utd and PSG who were rumoured to be wanting to buy CR7, this summer it was Juventus time. However, this time it actually turned out to be true: Cristiano Ronaldo joined Juventus. But what does it mean to the Italian club and what should they aim for, realistically speaking? Should you bet on Juventus to win Champions League 2019?
Juventus, always a bookie-favourite…
When it comes to placing a bet on Champions League outright winners, Juventus is never a bad pick. Especially if we are talking about this topic so early, the pre-season barely even started. Yet online sportsbook sites in Italy are already full of hopes: they believe Juventus can finally make it this year.
The Champions League 2019 outright winner odds also count La Vecchia Signora among the hottest candidates: the odds for Juventus to win Champions League 2019 are 8.00. Only Barcelona and Man City have better chances: the odds for Man City to win Champions League are 6.50, while the odds for Barcelona to win the Champions League are 6.00. The odds for Real Madrid, Bayern Munich and PSG are pretty much the same as they are for Juventus to win the Champions League.
Can Cristiano Ronaldo win another Champions League?
Juventus are always among the top 6-8 favourites to win Champions League. However, that is barely because of their outstandingly unique individuals in the attacking third. Usually, it's because of their perfect team work and the exceptional defensive line. This time might be different. This time, they have the best scorer of all time.
Cristiano Ronaldo joined Juventus shortly after he went home from the World Cup. Just a little bit of statistics: Cristiano Ronaldo in the past 5 years scored more goals alone in the Champions League than Juventus. And having the all-time top scorer of UCL playing for them, Juventus are obviously among the hottest picks for all those who want to bet on Champions League 2019 winner.
No Buffon, no Champions League?
While Ronaldo came in, Juventus didn't only win this summer. They had to say goodbye to one of their greatest legends ever as Gianluigi Buffon decided to leave Juventus. The legendary goalkeeper joined PSG. Will Juventus still be a great team, even though their captain and leader just left?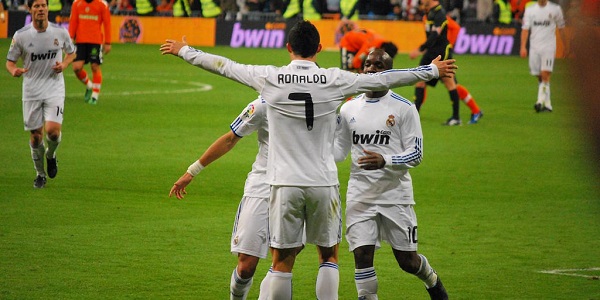 Whatever the case is, it is still a good idea to join Bet365 Sportsbook and bet on Juventus to win the Champions League next year. The odds are pretty good, and they have the best UCL scorer playing for them. That's a huge advantage, as you can see from his performances in previous years.