This year's World Rally Championship will start this week with the first race in Monte Carlo. All drivers will have 12 more opportunities to score points until the end of the season. Estonian Ott Tanak is the reigning champion, he is again in the favorites in the World Rally Championship 2020 betting tips. Let's see who else can take the trophy.
For the first time in the 48-year old history of WRC, six continents will be represented in the season. Africa and Asia will both have races side-by-side for the first time since 1999. The organizers would really like to make the race global, traveling around the world. Which is why we can find a race in places like New Zealand and Kenya. 14 teams will compete in the tournament, while 3 manufacturers, Ford, Toyota, and Hyundai can score points and fight for the title. 
World Rally Championship 2020 betting tips favorize 3 drivers to win
As we mentioned, last year's winner, Ott Tanak is one of the favorites with the odds of 2.50 at Unibet. He made history last year by becoming the first Estonian to win the driver's championship. Surely he is motivated to fight for the first place again. Probably that's the reason he changed teams and moved from Toyota to Hyundai. 
Tanak is only 32-year-old, which is quite a young age in motorsports. His first WRC race was in 2009, then he scored his first few points in 2011 when he was driving for M-Sport Ford. He got his breakthrough in 2017 when he managed to win 2 races in the season and finished third in the overall ranking. He continued in a similar fashion after he switched to Toyota. Now he is hoping to do the same with his new team, Hyundai as well.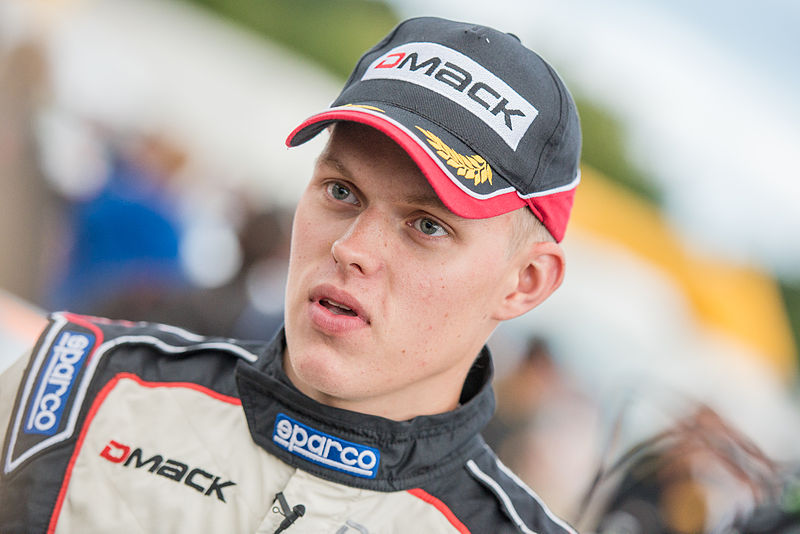 The French drivers
Online sportsbooks in France are giving the smallest odds for their own driver, Sebastien Ogier's win with the odds of 2.00. Of course, they have a simple reason for that, as Ogier is a 6th-time world champion winning all seasons between 2013 and 2018. He also got 47 race wins, which is such a huge number. There is only one other driver with better results. His compatriot, Sebastien Loeb. 
Ogier has been racing since 2008 when he also won the Junior World Rally Championships. Actually, during his most successful years, he was driving for Volkswagen then Ford, and he has only rejoined Citroen last season. But it looks like his expectations were not met there so he moved to Toyota for 2020. 
Though online gambling sites in France are not expecting the other French driver at the top, he is the most successful WRC driver of all time, so we would like to mention him. Of course, it's 9-time champion Sebastien Loeb, who has the odds of 201.00 to win this season. He is returning to WRC after he left the tournament in 2014. Then Loeb switched to the World Touring Car Championship, mixing it with other motor races, like the Dakar rally or the World Rallycross Championship. He returned back though in 2018, though he couldn't repeat his earlier success, finishing only 11th last season. 
The hope of Belgian fans: Thierry Neuville
We can also find in the top favorites the Belgian Thierry Neuville with the odds of 4.50. The Hyundai driver has finished as a runner-up in the last four seasons, so he truly deserves to win now. He also had his debut in 2009 and was signed by Citroen Junior Team in 2012. In his next season, he finished second in the overall ranking with his new team, Qatar M-Sport, racing with a Ford Fiesta. 
Since 2014 Neuville has been driving for Hyundai and getting close to being the best, but it hasn't happened yet. Even though last season he was better than his French rival, Tanak was too strong for him. Interestingly this season they will compete for the same team, which makes the championship even more exciting.