Winning a lottery doesn't know age limits. Lady luck can pay a visit to you at any time during your life. Of course, if you are actually playing the lottery though. We recommend doing that on the online lotto sites in the UK. There are many lottery winners that are in their seventies or eighties. Also, there are some very young, sometimes underage lottery winners. In the article, we take a look at some of the youngest lottery winners.
The people on our list won lotteries the old fashioned way. However, now you can play lotteries, as theLotter or Lotto Agent online without any effort. Before doing that don't forget to check our latest review about theLotter. Now, let's get to the list! 
Robert Salo (18) – $1,000 a Week for Life
We are starting our list with one of the youngest lottery winners in the US Robert Salo. He was a typical highschooler from Brooklyn when in 2012 he won a $1,000 a week for life prize from a $2 Win for Life ticket just a week before his graduation. 
He will have $48,000 of income before taxes each year for the rest of his life.
Despite his young age, Salo managed his money wisely. He decided to spend his winnings on his tuition. The thing is before the winning Robert wanted to become an electrical engineer, but didn't think he could afford it.
Callie Rogers (16) is one of the youngest lottery winners in the UK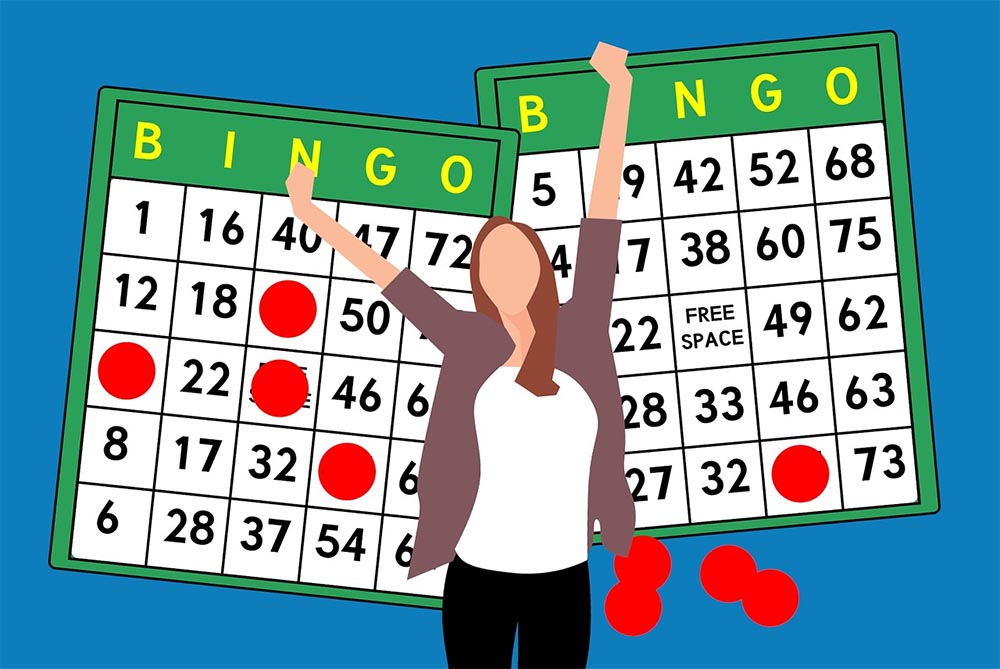 The next in our list is one of the youngest lottery winners in the UK Callie Rogers. She was just 16 years old when she won £1.9million in 2003.  
Before the win, the teenager had a checkout job earning $5.50 an hour. Unlike Robert, Callie wasn't very wise about her spendings. Moreover, she spent all of her money on cocaine, sports cars, clothes and plastic surgeries.  
Also, after the big win, Callie got lots of unwanted attention from the press, which didn't have a good effect on the teenager either. However, now, years later, she became a nurse and lives a modest life with her two daughters.
Jane Park (17) – £1million
Another quite young lottery winner from the UK is Jane Park. At the age of 17, she won £1million. The fun fact is that she won the big jackpot with her first-ever lottery ticket.  
Before the life-changing win, Jane too was living a modest life with her mother, earning £8 per hour. 
However, Jane doesn't seem to be happy with her big win either. She thinks that lotteries shouldn't be allowed to people at such a young age. 
Anyhow, she happily spent her winnings on designer clothes, luxurious cars and holidays.
Stuart Donnelly (17) – £2 million
In 1997 17-year-old Stuart Donnelly from Scotland won £2 million. A college student soon left his hometown and his job at a local chemist shop and started a luxurious life with expensive vacations.
 However, Donnelly shared her win with others too. He made a donation of £15,000 to a Glasgow hospital and bought a house for her mother. 
Unfortunately, Stuart's story doesn't have a happy ending. He died at a young age of 29, on January 6, 2010.
Tracey Makin (16) is one of the youngest lottery winners in the UK
16-year-old Tracey Makin from Belfast was shocked when she found out that she won not €10 as she thought but €1 million. This was Tracey's third lottery ticket that became the lucky one. 
Unlike most of the lottery winners, Tracey didn't spend all her money on a luxurious lifestyle. She took her parents' advice and made investments.  
Now she has a stable life and a job. 
Don't forget to visit online gambling sites in the UK and you may become the next lucky one.