The singer and songwriter James Arthur is the latest celebrity rumored to enter a boxing ring. His twitter altercation with Wedgeman Simon went too far and may end up in exchanging blows. Some bookmakers even offer to bet on James Arthur vs Wedgeman Simon potential showdown with tantalizing odds market. Will these two sink their feud on the ring or keep up with the trash talk on social media?
Celebrity boxing matches have become quite popular in recent years. Sometimes they even draw more attention and financial revenue, than professional matches. Seeing as James leads a successful music career, his clash with Wedgeman could make a very entertaining event. Seems like online sportsbook sites in the UK are on the same page, launching a relative market on the potential matchup.
Bet on James Arthur vs Wedgeman Simon

| | |
| --- | --- |
| James Arthur | 1.59 |
| Wedgeman Simon | 2.47 |
| Draw | 13.00 |
What sparked a
bet on James Arthur vs Wedgeman Simon
bout?
As it usually happens, celebrity boxing matches sprout up from some disagreement turned into a full-blown feud. These days all start on social media and then drifts to ring. The bad blood between Arthur and Simon had the same lead-up. Ironically, another celebrity clash started the conflict.
Ahead of the rematch between Logan Paul and KSI, the British singer took to Twitter to reveal who he sides with. Olatunji's friends and fans were simply not having it, bombarding the X-Factor winner with backlash. The situation quickly heated up, gaining traction in online sportsbook news in the UK, when Wedgeman joined the row. He exposed Arthur who had blocked him and KSI's supporters. The two went on to exchange heated words but never called out one another for a boxing match of their own.
The feud reignited after James declared that Paul was robbed of a fair fight, blaming the referee. While not confirmed, 1XBET Sportsbook tipsters came up with predictions over the potential showdown.
The singer favored over the gamer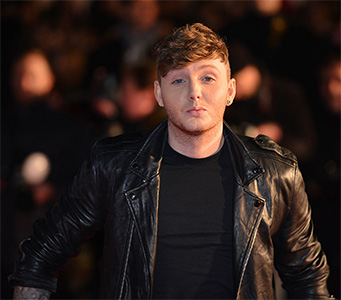 Albeit the bout sounds entertaining, it's not funny to watch two people of different weight classes face off on a boxing ring. Objectively assessing the potential of the opposition, this is honestly an uneven matchup. Simon is a gamer and a YouTube personality. You could say he prefers football over boxing. The Sideman probably doesn't even know how to take a boxing stance, let alone hurl a hook.
Arthur, on the other hand, has reportedly been practicing boxing and kickboxing for a while now. The information comes from his 2016 Twitter post, where the singer was looking for a trainer. Hence the 1.59 odds rate of advantage over Wedgeman.
However, James is emotionally conflicted and likes to stay out of the limelight, despite his popularity. Therefore, he never went as far as to challenge an issue to the YouTuber. Besides, the singer has bad blood with several vloggers. If you intend to bet on James Arthur vs Wedgeman Simon potential matchup, check our latest review about 1xBet Sportsbook.