Buckle up for a carnival atmosphere on a racing event! Next week the Formula 1 teams will compete in South America's only Grand Prix staged at the famous Interlagos circuit. The bookmakers have the odds in place for the outright winner market. Take a look at 2019 Brazilian Grand Prix predictions.
The upcoming race will take place on 17 November at the Autodromo Jose Carlos Pace in São Paulo, Brazil. It will mark the forty-eighth running of the Brazilian Grand Prix. Following Felipe Massa's retirement from Formula 1, the championship has no Brazilian driver. Interlagos holds happy memories for many drivers on the current F1 grid. Fernando Alonso, Kimi Raïkkönen, Lewis Hamilton and Sebastian Vettel have all sealed F1 championships here. Whom online sportsbook sites in Brazil regard as the next winner?
2019 Brazilian Grand Prix Betting Predictions

| | |
| --- | --- |
| Lewis Hamilton | 2.62 |
| Max Verstappen | 4.00 |
| Sebastian Vettel | 6.00 |
2019 Brazilian Grand Prix betting predictions back Hamilton
The 2019 F1 World Drivers' Championship has been decided, with Lewis Hamilton clinching his sixth in the US. His teammate Valtteri Bottas won the race, but the Brit stole his thunder by edging closer to Michael Schumacher's record. Now the 1xBET Sportsbook oddsmakers tip him to win the race in Brazil.
Hamilton is the reigning champion of the race but seems quite hesitant on Interlagos. He has conquered it twice so far. With the championship in his hands, Lewis is under far less pressure than he was before the US Grand Prix. The 34-year-old does not have any consequences for taking risks now and will have some fun after a stressful season.
Sebastian Vettel might redeem himself
Few will bet against the six-time F1 champion, but the Ferrari duo has out-scored Hamilton and Bottas previously. In fact, Charles Leclerc seemed to be on a mission to dethrone the Brit after getting the gist of Scuderia settings. However, it is Sebastian Vettel who is expected to stun the "Silver Arrows" next week.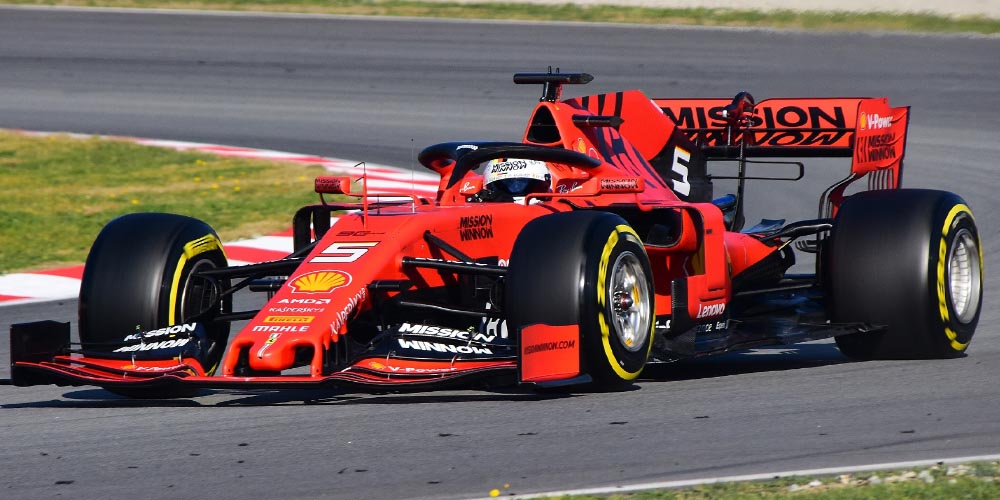 The German made headlines in online sportsbook news in Brazil last week, by suffering a DNF at the US GP. He generally had to endure a tough year in Formula 1 but might salvage some pride by claiming victory in Brazil. Among active drivers Vettel maintains the most victories on Interlagos. Last time he has conquered this track in 2017 with an exceptional finish. The US wasn't made to measure for Ferrari but they should have every chance to shine in Brazil.
Another chance for Verstappen
With a 4.00 odds rate, Max Verstappen might be the right driver to run out the winner in Brazil. The Red Bull hotshot has shone throughout the whole season with six podium finishes and two victories. He has never won from Pole, and the approaching race might be a good start for him.
Last year the Dutchman narrowly missed the first position due to his collision with Esteban Ocon. That triggered off a conflict between the two drivers and Verstappen was fined. Nevertheless, he managed to out-last both Ferrari drivers, who fell a prey to his opportunism. Now, that he had tested his abilities on a dry track like Interlagos, he can challenge for victory. Make sure to check out the latest review about Bet365 Sportsbook, before going along 2019 Brazilian Grand Prix betting predictions.