2019 French Open Women's Predictions: Serena Williams Is Coming Back
Serena Williams wants another Grand Slam after a two-year break from lifting the trophy

Garbiñe Muguruza has good chances according to the 2019 French Open women's predictions

Simona Halep is the favorite, but Sloane Stephens will still surprise
The second Grand Slam of the season will start on the 26th of May in Paris. Its difficulty will certainly be testing the players' physical condition to the fullest. And the 2019 French Open women's predictions are leading to a Serena Williams comeback.
A lot has changed in the WTA circuit since the start of the season. Naomi Osaka, the winner of the Australian Open, hasn't been able to keep up her unbeatable form. Now the bookies' favorite is Simona Halep. The Romanian player is the current champion of the French Open and, despite her results in Australia, she is already back to victories. Nevertheless, our betting predictions point to a different direction. We believe that the players below might win in Paris, even though they haven't been very successful lately.  
Before you make any decision, don't forget to check our latest review about Bet365 Sportsbook.
| | | |
| --- | --- | --- |
| # | Player | Moneyline |
| #1 | Serena Williams | +800 |
| #2 | Gabrine Muguruza | +900 |
| #3 | Sloane Stephens | +1000 |
Serena Williams is coming back to winning Grand Slams this year
Since Serena Williams returned to the courts after motherhood, she has been surprising everyone with her still invincible form. Last year, she reached two Grand Slam's finals and has climbed up to the top-10 again.
However, concerns about Williams' physical state have arisen lately. She had to withdraw from Indian Wells Open, due to a viral illness. But especially because more recently a knee injury forced her to exit from the Miami Open.
Still, gamblers shouldn't discard a possible victory of Williams in France. Earlier this month, she beat Victoria Azarenka, with whom she has a famous rivalry. This was a clear hint that if she is fully recovered and prepares well the clay-court season, she can easily win the event. Her odds are +800 at Bet365 Sportsbook.
Garbiñe Muguruza can win her second French Open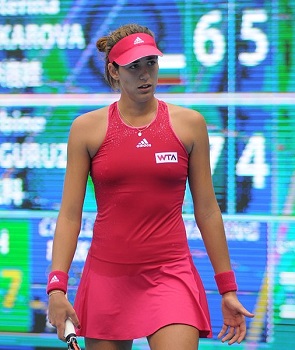 The Spanish player is a former champion of the French Grand Slam – in 2016 – and reached the semi-finals last year.
In 2017, she also won in Wimbledon, which she had previously been a runner-up two years before. Despite her bigger success on grass, she is also a good player when it comes to clay, and has reached the semi-finals in the Italian Open twice.
She started this year with an injury but has since recovered her shape, reaching the quarter-finals in Indian Wells. This way, and considering she is still on time to recover her game, she (+900) can take back her title from 2016 and get closer to the top of the ranking again.
Sloane Stephens possible to win according to the 2019 French Open women's predictions
Sloane Stephens is currently No. 6 in the ranking and has reasons to be positive about her future, especially in the French Open.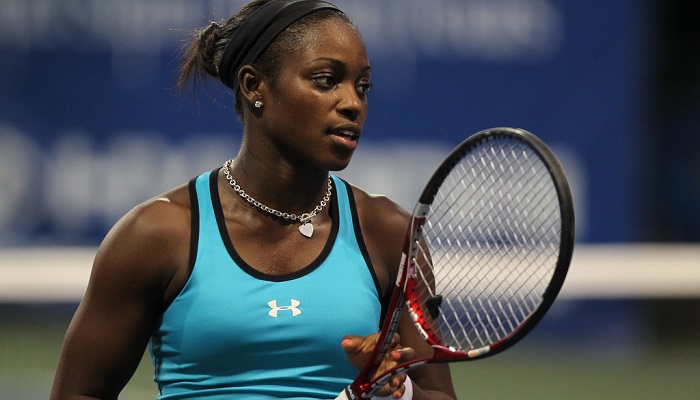 She is currently without a full-time coach, after suspending Kamau Murray. This is maybe why she hasn't been able to keep up a consistent performance in recent tournaments.  But, as online sportsbook news sites in the United States report, Stephens still has a chance to turn things, and she has proven that she has the strength to do so.
In 2017, she came back after a foot injury at the beginning of the season and went on to win the US Open. She has also shown that no one can define her season according to her initial performances. Last year, she didn't go further than the Round of 16 in any clay-court tournament. However, Stephens ended up reaching the final in the French Open.
This way, she is definitely still on time to affirm herself, and her odds of winning the Grand Slam are +1000 at Bet365 Sportsbook.
GAMBLING News -
December 2022