Weird 2019 Bahrain Grand Prix Bets to Earn You Extra Money
A safety car will most likely be required during the 2019 race

There's a good chance the Bahrain Grand Prix Winner will start from pole position

Robert Kubica is set to be the first driver to retire
The 2019 Bahrain Grand Prix will soon be back on the Formula 1 championship and you can try out your luck on various betting categories. These include the grid position of winner, first driver to retire, safety car period during race and more. Visit bet365 Sportsbook now and try your luck on the weird 2019 Bahrain Grand Prix bets.
The 2019 Bahrain Grand Prix main race will be held on 31 March at the Bahrain International Circuit. Sebestain Vettel will look to defend his title this year after starting in pole position last year.
These are some of the weird 2019 Bahrain Grand Prix bets you can place at bet365 Sportsbook:
Grid position of winner

First driver to retire

Safety car period during race.
Try your luck on the first driver to retire on one of the weird 2019 Bahrain Grand Prix bets
Robert Kubica is the bookies' favorite to be the first driver to retire with odds standing at 11.00. The Williams driver does have a significant record of retiring early in Formula 1 races. He retired in the 2009 Malaysian Grand Prix, Monaco Grand Prix, Italian Grand Prix and the 2010 Japanese Grand Prix.
He suffered the same fate when he returned to Motorsport in 2012. Having returned to Formula 1 in 2017, he hasn't retired in any of his races. The Polish driver is a safe bet on bet365 Sportsbook. If he wins this category, he will build up an unfavorable reputation in his Formula 1 career.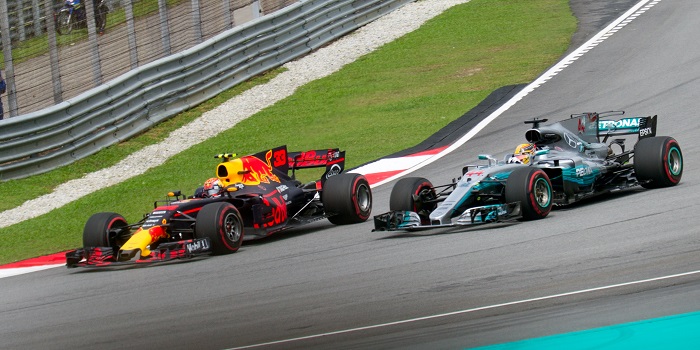 Lewis Hamilton has the lowest chance of being the first driver to retire at the 2019 Bahrain Grand Prix. His odds on bet365 Sportsbook are 34.00. Lewis Hamilton has had his fare share of race retirements in spite of his successful Formula 1 career.  He's never retired during any Bahrain Grand Prix race making him least likely to be the first driver to retire in Bahrain.
There's a good chance that there will be a safety car period during the race
This year's Bahrain Grand Prix will likely have a safety car period. The odds of this happening are 1.66 according to bet365 Sportsbook. There's been two recent cases of safety car periods in 2014 and 2018.  A collision between Estaban Guitierrez and Pastor Maldonado in 2014 prompted the use of a safety car. 
Last year, the race had a safety car period when Max Verstappen had a puncture following a minor collision with Lewis Hamilton. There's still a small chance that there won't be a safety car period this year.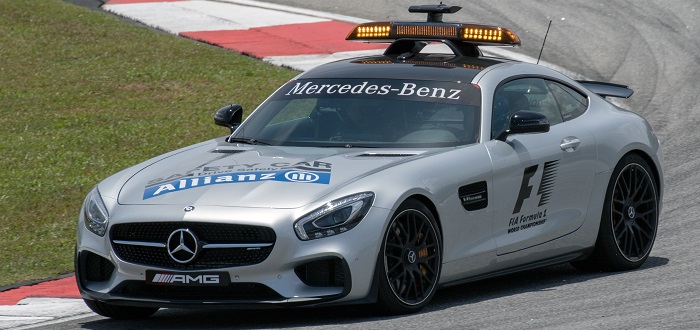 It might not be a risky option to bet on as the odds of not having a safety car are 2.10. The Bahrain Grand Prix has picked up an impressive reputation for being one of the safest tracks in the world. This could be a determining factor as the difference between the two odds aren't too significant.  
The 2019 Bahrain grid position of winner will most likely come from pole position
Drivers starting in pole position have won the race 6 out 14 times in the Bahrain championship. This means it will be a safe option to bet for the grid position of the winner starting at pole position (1.66). Drivers starting in 2nd place (3.50) and 3rd or 4th (4.30) are also good options to bet on. It will be a high risk decision to bet on any driver staring below the two front rows. This is because no one has won the Bahrain Grand Prix with a grid position below 4th place.
 Safest option would be to bet on 5th, 6th or 7th position if you're willing to risk it all. The odds of the winner starting in these positions are 21.00 on bet365 Sportsbook. This is also a much safer option in comparison to 8th to 13th or any other position which both have odds at 51.00.
The grid position of winner is one of the many weird 2019 Bahrain Grand Prix bets offered on bet365 Sportsbook. You can also have a look at our review about bet365 Sportsbook.
GAMBLING News -
December 2022