2020 LEN Champions League Winner Betting predictions: Pro Recco are the favorite
FTC are the reigning champion

Italian Pro Recco are top favorite by the bookmakers

Spanish team Barcelonata and Greek Olympiacos can also get to the top
16 European water polo teams are competing in the Preliminary Round of the LEN Champions League 2019-20 season to reach the final 8 next summer. Reigning champions are FTC Telekom Budapest.  According to the 2020 LEN Champions League winner betting predictions they have a good chance to keep their title.
Hungarian team FTC Telekom Budapest have started last season from the qualification stage but managed to go until the end. In the final, they won against Greek Olympiacos in a dramatic game, with penalty shootout 14-13. Their odds now to defend their title is 3.00, but they are not the top favorites. 
Pro Recco are the favorite in the 2020 LEN Champions League winner betting predictions
Italian Pro Recco have won the Champions League 8 times, last time in 2015. They signed new players to make their team even stronger after reaching third place last year. As the only Italian team, they also have to represent Italy after Brescia were beaten in the qualifying round. Recco have started their new season with two easy wins, against last year's Euro Cup winner Marseille 13-9 and against newcomer Spanish Terrarossa 15-5. Their odds to win the league is 1.75 with 1xBet.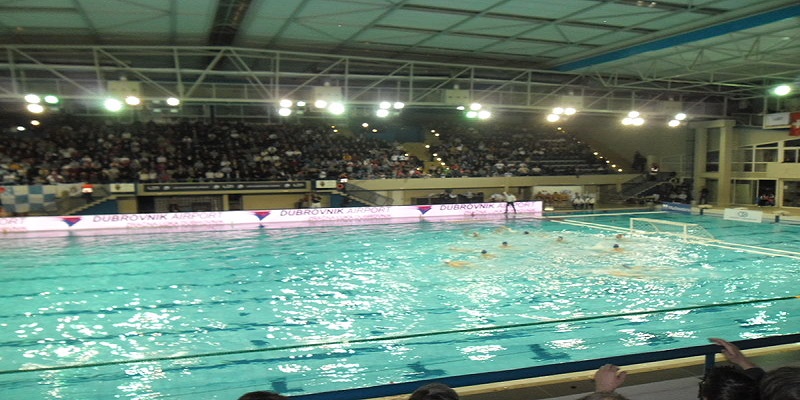 Pro Recco in action in the Champions League Image source[August Dominus [CC BY-SA]
But current holder FTC will try to make Recco's job difficult, and keep their title. As one of their players, world champion Marton Vamos said: "Achieving last year's result is a realistic goal this year as well, but it will be difficult. In fact, we are defending champions, there will be a greater pressure on us because everybody will want to beat us. We need to grow up to that."
FTC started this season well and defeated Hannover, then Marseille, both games played at home. They are in the same group with Pro Recco, so they will have a chance to meet soon. But the results here are only for prestige, both teams should qualify easily for the final in Genoa, which will be held between the 5th and 7th of June. 
Other teams who can win the league
Online sportsbooks in Italy are predicting Spanish team Athletic Barceloneta in the top four. They finished fourth last season after losing against Pro Recco on the game for the third place. Barceloneta are one of the most successful Spanish teams, they've won 19 national leagues and 15 national cups.  They've also won the Champions League in 2014. They are in Group A with Olympiacos, Jadran Herceg Novi from Montenegro and Croatian Jug Dubrovnik, not an easy group. So far they won their first game in the German champion Spandau's home, then they lost against Jug in Dubrovnik. 
But they are still one of the favorites in our 2020 Len's Champions League Winner betting predictions, just as Greek side Olympiacos.  They've won the Champions League twice, in 2001-02 and 2017-18, the only Greek club to do so. During their wins, they held four titles at the same time, with also winning the Len Super Cup, the Greek league and the Greek cup. This season they are also in Group A, currently leading it with two wins against Split and Sintez Kazan. 1xBet is giving the odds of 9.00 for Barceloneta and 13.00 for Olympiacos. 
It's an early-season, but all big teams have played according to the expectations so far. We shall see which ones can keep their form during the season.