2020 Nobel Peace Prize odds: who are the early candidates?
Posted: December 16, 2019
Updated: February 20, 2020
Greta Thunberg still runs the list

People of Hong Kong have just got nominated

Who else may take Peace Prize next year?
Many believed that the 2019 Nobel Peace Prize will go to 16-year-old climate activist Greta Thunberg. However, awards panel awarded the prize to Ethiopia's prime minister, Abiy Ahmed Ali, instead. While Greta stays bookmakers' favorite to win next year, there are some new names for next year's prize. Let's see how early 2020 Nobel Peace Prize odds look like.
The Nobel Peace Prize is presented annually since 1901. The prize is awarded to the person or organization that has "done the most or the best work for fraternity between nations, for the abolition or reduction of standing armies and for the holding and promotion of peace congresses."
The names of Nobel Peace Prize nominees stay anonymous up to 5o years.
This year's favorite for Nobel peace prize was climate change activist Greta Thunberg. However, the Prize has won Ethiopia's Prime Minister Abiy Ahmed. Abiy has got the prize for his efforts to achieve peace, particularly for his initiative to resolve the with Eritrea.
Nevertheless, according to online gambling sites in Norway, Greta still leads 2020 Nobel Peace Prize odds.
2020 Nobel Peace Prize odds: Greta may succeed next year
The 16-year-old climate activist Greta Thunberg led millions of people in the biggest climate strike in history.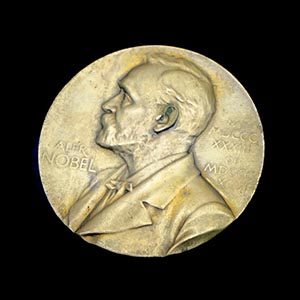 More than 4 million people took part in this year's Global Climate Strike before the 2019 UN Summit. 16-year-old climate activists called on world leaders for not doing enough to stop climate change.
"We are at the beginning of mass extinction and all you can talk about is money and fairytales of eternal economic growth. How dare you?" Greta said.
The Swedish teenager started an environmental movement in August 2018. She missed lessons on Fridays to protest in front of the Swedish parliament building. 
It didn't take much time before her protest became a worldwide movement with the hashtag #FridaysForFuture.
Canadian author Margaret Atwood compared her with Joan of Arc.
In addition to that, Time magazine named Greta Person of the Year for 2019. Taking into account her ongoing popularity, it is not surprising that she has the best 2020 Nobel Peace Prize odds. 1xBet Sportsbook gives her 4 odds to become the 2020 Nobel Peace Prize winner.
People of Hong Kong
A Norwegian member of parliament Guri Melby has nominated the people of Hong Kong for Nobel Peace Prize 2020. On a Twitter post, she said that it was to support the city's fight for freedom of speech and democracy.
Currently, Hong Kong is going through its worst political crisis since 1997. Millions of people have taken to the streets of the former British colony against extradition to the Chinese mainland.
Though there are not any 2020 Nobel Peace Prize odds on People of Hong Kong yet, we think that they are yet to come.
2020 Nobel Peace Prize odds: Other interesting names
New Zealand's prime minister Jacinda Ardern was also among the favorites to win the Peace Prize 2019. She has got nominated for her quick response to the Christchurch terror attack, which killed 50 people. Thanks to her, New Zealand stood together against the attack and support victims of this terror attack. She raised international attention to fight islamophobia and global extremism. According to 1xBet Sportsbook, she is still in the list of favorites to win the Peace Prize with the odds of 10.
Other frontrunners in 2020 Nobel Peace Prize odds are Raoni Metuktire(7.5), Elizabeth Warren(15), Donald Trump(17) and Pope Francis(17).
Notable Nobel Peace Prize winners from the past include former US President Jimmy Carter (2002), child education activist Malala Yousafzai (shared 2014), the European Union (2012) and Saint Teresa of Calcutta (1979).
Don't forget to check on online sportsbook news in Norway for new updates on the topic.
GAMBLING News -
December 2022