2020 UK Championship Odds for Start of Triple Crown Series on Trump
The first of this season's Triple Crown events will return in November

The total prize fund for last year's event was over £1,000,000 for the first time

2020 UK Championship odds show Judd Trump favourite to pick up the winner's share
The Betway UK Snooker Championship, one of Snooker's Triple Crown events, returns to York Barbican from Tuesday Nov 24 to Sunday Dec 6th this year. Attracting huge crowds, the tournament has been won by virtually all of snooker's great names. Ronnie O'Sullivan is the Championship's most successful player to date with a record seven victories, followed by Steve Davis with six and Stephen Hendry with five. Last year, Ding Junhui took his third title at the tournament, beating Stephen Maguire 10-6 in the final. 2020 UK Championship odds look at betting selections on the UK Championship once the 2020/2021 snooker season finally gets underway.
First held in Blackpool in 1977, the event was open only to British residents and passport holders. Then in 1984, when the tournament was granted ranking status, professionals from all countries were allowed to enter. The UK Championship is part of snooker's prestigious Triple Crown series, along with the World Championship and the Masters. And after the World Championship, it is the second-biggest ranking tournament on the World Snooker Tour.
2020 UK Championship odds – Ding Junhui the reigning champion
As of 2020, 11 players have won all three Triple Crown events. But only eight other players have completed the career Triple Crown, and only three players – Hendry, Davis and Mark Williams – have won all three events in the same season. You can read more about this season's second Triple Crown event, The Masters, here 2021 The Masters predictions – Trump favourite.
Last year, Chinese world No.16 Ding Junhui had been without a Triple Crown trophy in eight years. But having beaten Ronnie O'Sullivan on his way to the final, the 32-year-old produced a brilliant display to halt an in-form Stephen Maguire in the last game. An impressive break of 131 put him within one frame of the championship, before he seized his opportunity and closed out the title with his fourth century of the match, winning 10 – 6.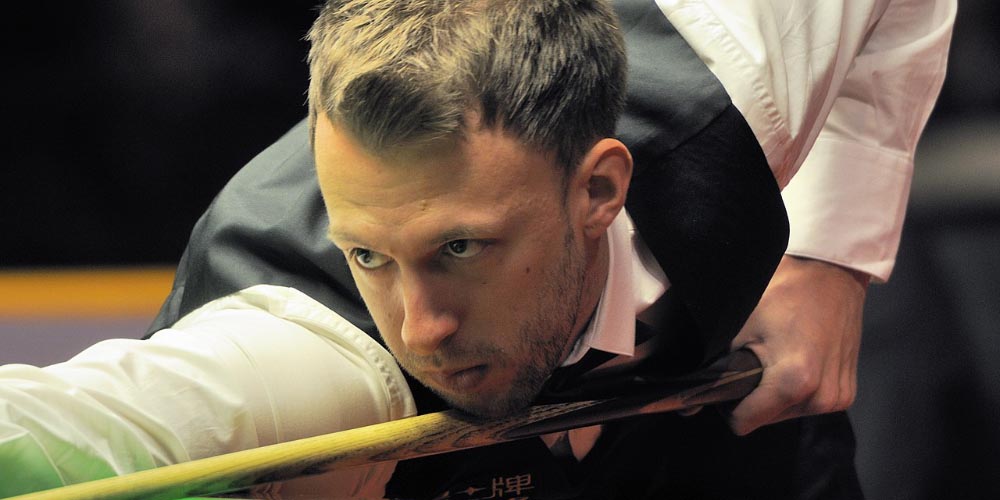 After the match, Maguire said of the champion "Every time you let him in he scores 100, I told him a couple of frames ago 'it's not darts we're playing, it's snooker'. It's tough to get in when his safety is good as well". As a result, Junhui took home a pretty respectable £200,000 in prize money.
Previous winners and prize money since 2011:
| | | | | |
| --- | --- | --- | --- | --- |
| Year | Winner | Score | Runner Up | Total Prize Fund |
| 2019 | Ding Junhui | 10-6 | Stephen Maguire | £1,000,000 |
| 2018 | Ronnie O Sullivan | 10 – 6 | Mark Allen | £850,000 |
| 2017 | Ronnie O Sullivan | 10 – 5 | Shaun Murphy | £845,000 |
| 2016 | Mark Selby | 10 – 7 | Ronnie O Sullivan | £845,000 |
| 2015 | Neil Robertson | 10 – 5 | Liang Wenbo | £728,000 |
| 2014 | Ronnie O Sullivan | 10 – 9 | Judd Trump | £696,000 |
| 2013 | Neil Robertson | 10 – 7 | Mark Selby | £700,000 |
| 2012 | Mark Selby | 10 – 6 | Shaun Murphy | £625,000 |
| 2011 | Judd Trump | 10 – 8 | Mark Allen | £619,500 |
Prize money and world rankings
In 2019, the total prize fund for the event was over £1,000,000 for the first time, the winner receiving £200,000. And prize money, apart from being a great motivation, is now also important for another reason. The snooker world rankings are the official system of ranking professional players, determining automatic qualification and seeding for tournaments on the World Snooker Tour. They are maintained by the sport's governing body, the World Professional Billiards and Snooker Association.
Introduced in the 1976–77 season using a points tariff, they transitioned to a prize money list in the 2014–15 season. The current system utilises a two-year 'rolling' format where ranking points for professional players on the World Snooker Main Tour are based on performances in ranking tournaments over a two-year period. The rankings at the start of 2020/2021 season, for example, are determined by prize money earned in the 2019/2020 and 2018/2019 seasons, and updated after every tournament carrying ranking status. As points are accrued from tournaments throughout the current season, the points from the corresponding tournaments from two seasons earlier are dropped, and 2020 UK Championship odds changed accordingly.
Breakdown of prize money for 2019 UK Championship:
| | |
| --- | --- |
| Winner | £200,000 |
| Runner-up | £80,000 |
| Semi-final | £40,000 |
| Quarter-final | £24,500 |
| Last 16 | £17,000 |
| Last 32 | £12,000 |
| Last 64 | £6,500 |
| Highest break | £15,000 |
| Total | £1,009,000 |
Prize money earned from events carrying ranking event status counts towards a player's official world ranking, excluding money earned from high break or maximum break prizes. And of course, it does not include money from non ranking, invitational events such as the Masters, World Grand Prix, Champion of Champions or Championship League events. And now that all these events will soon be underway again, check out online gambling sites in the UK for bets on the 2020/21 snooker season.
Betting on 2020 UK Championship odds
There is no shortage of betting options on snooker, with bookmakers placing a great deal of importance on it. Traditionally a game enjoyed in the British Isles, a recent explosion in popularity in the Far East has breathed new life into the game. Nowadays, with events such as the China Open alongside the more established tournaments, it accounts for a huge chunk of any online bookmaker's annual turnover.
While there is a clear difference in total prize money compared to the World Championship, the UK Championship is a highly prestigious and popular event, attracting the world's best players. Many punters will be looking for 2020 UK Championship odds and snooker betting tips ahead of this year's tournament. So if you're looking for wagering selections, plenty of tips will be available at online bookmakers in the coming months. And for more about 2021 World Championship betting opportunities, read more here Bet on Snooker World Championship Winner at Crucible.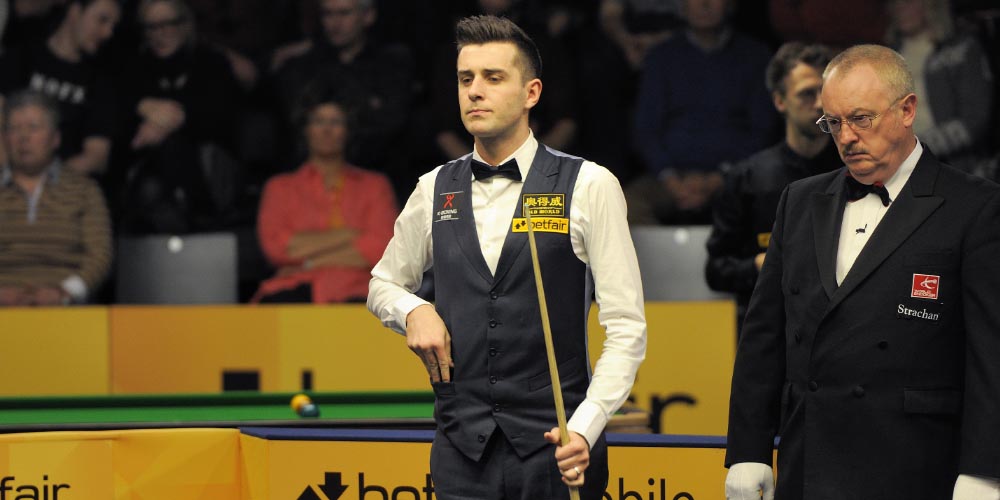 Most punters can get to grips with snooker betting relatively quickly – the key is to develop a betting strategy that works for you. And there are many markets to chose from. If you aren't so good at predicting winners, but are confident of a final frame decider, placing bets on 'overs' for the total number of frames could be the way to go. If you enjoy building snooker accumulators, then go with it. Following snooker news is, of course, always key to success when it comes to betting on snooker – a reliable source can give you the edge when it comes to maximising value on your wagering selections. And with more snooker tournaments on terrestrial television than ever before, snooker betting tips are never hard to find.
2020 UK Championship odds – popular markets
Outright winner odds at DoubleBet Sportsbook:
Judd Trump 3.24
Ronnie O'Sullivan 4.5
Neil Robertson 5.5
Mark Selby 10
Shaun Murphy 15
John Higgins 17
Kyren Wilson 22
Ding Junhui 23
At this early stage, outright markets are already available, with others opening in the weeks leading up to the tournament. With this in mind, here are some typical live betting markets you can find once the tournament finally gets underway:
Frame Betting – put money on the player you think will win the next frame. The player breaking is considered favourite to win, although in snooker, even the slightest mistake can cost a player dearly. When backing the frame winner, always remember a player's momentum and confidence are crucial, especially in the last frame.
Player to Pot First Red Betting – snooker's equivalent of the first player to score bet. There are only two players, however, so odds here are not always the longest. Once a red ball has found the pocket, players can opt for any coloured ball they like, providing a similar bet on the first colour potted market.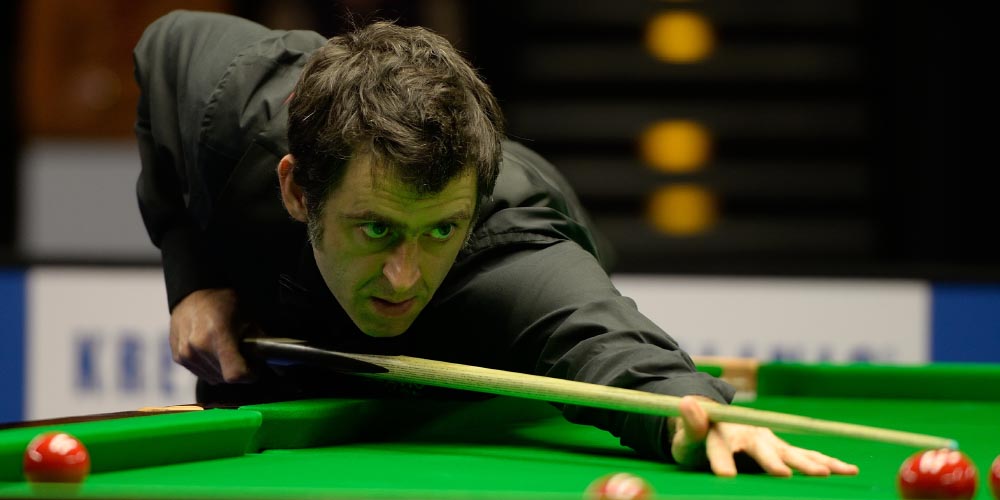 Century Breaks Betting – place a wager on whether or not one player will make a century break at any point during the match. You can also bet on the number of centuries scored over the whole match if you are looking for a better value market.
Total Points Betting – offered for the whole match or for each frame within a match. The aim is to predict how many points will be scored in total, by both players. Rather than picking a number, however, predictions are made from an over/under market. So to find these, and other 2020 UK Championship odds and offers, check out trusted online sportsbooks in the UK and chose your snooker betting action.
GAMBLING News -
November 2022