5 Premier League Footballers You Didn't Know Were in Prison
Updated: January 31, 2019
Danny Simpson had a 21-day-curfew at the end of their miraculous title-winning season

Jermaine Pennant spent a few weeks in prison when he was playing for Birmingham City

Arsenal legend Tony Adams was in jail for 58 days due to drunk driving
We all know how Joey Barton or Adam Johnson ended up in prison. But there are more Premier League footballers who had a break behind bars, such as Danny Simpson and Jermaine Pennant.  Let's count down 5 Premier League footballer you didn't know were in prison!
We all know that there have been some tough guys in English football who've had troubles with the law. However, most of them were playing either before the foundation of the Football League, or in lower divisions. In the Premier League, there are a few cases that everyone have heard about, like Joey Barton's or Adam Johnson's scandals. Yet there's a lot more to this topic.
Our latest review about uGObet Sportsbook shows their knowledge about Premier League football is incredibly high. With their help we're here to bring you our list of 5 Premier League footballers you didn't know were in prison.
5. Danny Simpson was about to miss Leicester City's parade
It was probably Danny Simpson's best achievement in his entire life to win the Premier League with Leicester City in 2016. Before the season, the odds of the Foxes were 1/5000 to win the league at most of the online sportsbook sites in the UK, like uGObet Sportsbook. We all remember the miracle. However, Simpson had certain issues with the law at the time that many don't know about.
Back in 29 December 2014, a police officer was called to the footballer's house. The officer found Simpson choking his girlfriend on the floor – obviously, without her consent. Simmo denied everything at his trial, without avail, as he was found guilty. At first he was sentenced to 300 hours of unpaid work, but in May 2016 it was changed to a 21-day-curfew. Some say curfew is the prison for rich people, and Simmo surely wasn't happy about missing out Jamie Vardy's parties.
4. Manchester United wonderkid Ravel Morrison jogged away after three days
Unless you were a huge Man United or West Ham fan between 2009 and 2015, you probably don't remember Ravel Morrison. He was one of the most exciting young talents in England at the time. A true wonderkid: playing with Pogba and Lingard in the academy. However, he also was a real troublemaker, who had a lot of issues with the law.
"Sir Alex Ferguson, I remember he called me and Wazza (Rooney) over one day and said 'look at this kid, he's better than you Rooney when you were a kid, he's better than you Rio, better than Ryan Giggs when you were kids. This is the best kid you will ever see." – Rio Ferdinand
He's always had a bad rep, many claimed he had a tough personality and was in a bad company. What's more, it was rumored that he was involved in the 2011 England riots. Eventually, Morrison ended up in custody because of assaulting his girlfriend and her mother. He jogged away from prison: after spending 3 days in there he was bailed out. Morrison is 25 now, yet he completed only about a hundred professional football games in his career. What a waste of talent…
3. Ipswich Town's Gary Croft was the first Premier League player to play with an electronic tag
Gary Croft was a left back, who's played for Blackburn Rovers, Ipswich Town and Cardiff City. He had 4 international matches for England among the U21s, but it's not his footballing achievements that made him famous. Croft has a different kind of record. A record that earned him a spot on our list of footballers you didn't know were in prison. And that record is becoming the first ever Premier League player to play with an electronic tag.
Croft was charged with seven driving offences. One of them was driving while he was banned and giving false details to the police officers. He later apologized and spent a month in prison, then he had to obey a night time curfew. As far as we know he's more responsible now. He played 431 football matches in his career, then he become an estate agent. Croft didn't completely leave football: he became a pundit of his boyhood club, Grimsby Town.
2. Former Liverpool player Jermaine Pennant spent a month in prison
Jermaine Pennant was a pretty well known footballer in his time, especially when he played for Liverpool between 2006 and 2009. However, beforehand he was playing for Birmingham City, where he – let's say – already liked a drink. In fact, he collected multiple drunk driving offences. As a result Pennant had to spend a month in prison. Later, he was also playing a few matches with an electronic tag on him.
A few years later in Zaragoza, Pennant has left his car in a parking lot, collecting 5 months' worth of parking tickets. He claimed that he forgot it was there. Later, he had a car accident when he was drunk and had to go to prison again for another 8 weeks. Not an easy person to deal with. Furthermore, during his trials back in England it turned out that the guy was also illiterate. Well, it's surely didn't stop him reading the game well.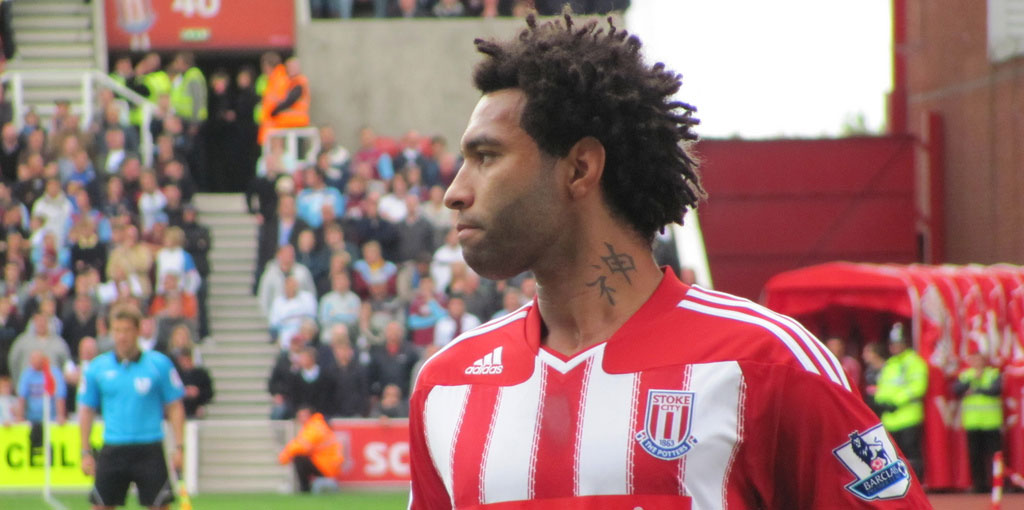 1. Arsenal legend Tony Adams also had troubles with the law
Arsenal fans are a bit unhappy with their team's performance nowadays. That's no wonder, uGObet Sportsbook argues that their team's uncertain to get in the top 4 this year. One of the reasons behind that is their sloppy defense. The Gunners definitely miss their legendary defenders, like Tony Adams. He was perfect. Well… almost perfect.
Adams had a huge fight with drugs and alcohol at the time. In his early twenties he spent 57 days in prison because of drunk driving. He claims that the experience didn't help him in anything. "There was no education about why I was in there or around my illness. It felt very secure and safe, which was scary. It was just like being in a hotel." However, he's now sober and runs a charitable foundation to support sports-people who suffer from drink or drug addictions.