Bet on Another Painting to be Stolen from Tretyakov Gallery
Updated: February 1, 2019
Tretyakov Gallery faced two security breaches in less than a year

In broad daylight, a man stole "Ai-Petri. Crimea" from the gallery

Last May, a man seriously damaged Ilya Repin's painting
The State Tretyakov Gallery in Moscow is taking the heat, after a man stole $1 million painting in a broad daylight. It is a second embarrassing lapse in security in less than a year. You can bet now on another painting to be stolen from Tretyakov Gallery before May 1st.
A year of art-related drama officially kicked off in Russia. CCTV footage has shown a young man stopped by an exhibition of the Russian landscape painter Arkhip Kuindhzi at Tretyakov Gallery. The suspect casually lifted "Ai-Petri. Crimea" painting off the wall, he strolled across the gallery and walked out.
One day later the Russian police arrested the man and the painting was recovered. However, this is not the first time a security breach happens in front of the Tretyakov Gallery staff. Less than a year ago, a drunken man seriously damaged "Ivan the Terrible and His Son Ivan" painting by Ilya Repin.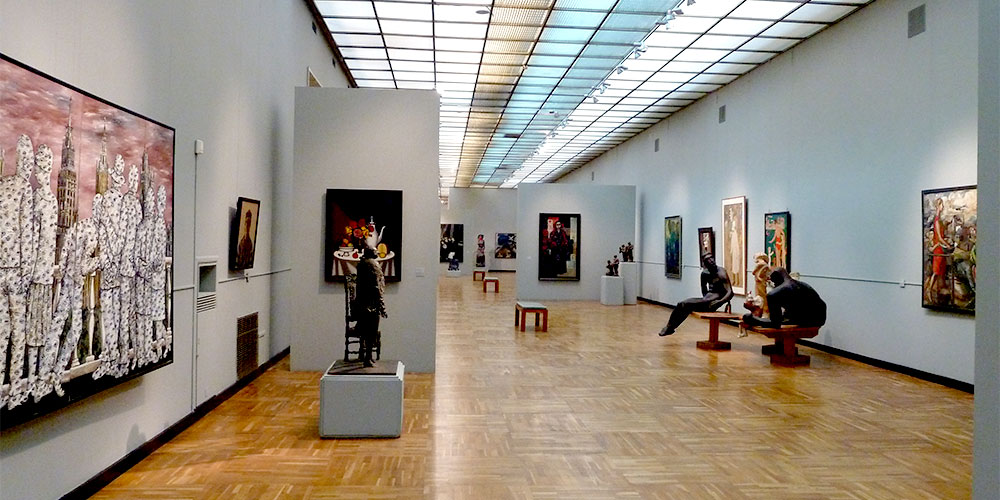 To no surprise, you can now bet on a third security breach to happen at the same gallery. 22Bet Sportsbook offers
33

odds for another painting to be stolen

1.01

odds for no other picture to be stolen before May 01.
Kuindzhi's $1 million painting
You may not have heard of Kuindzhi, but he is rather well known in Russia. He is one of the prominent Russian realist painters known as The Wanderers. Internet sportsbook news in Russia noted that he has a collection of 178 artworks. His paintings have been sold for more than $3 million each. The one that has been stolen recently is worth around $1 m. It is called "Ai-Petri. Crimea", completed in 1908, and it features a mountain on the Crimean Peninsula. The painting was on loan from the Russian Museum in St Petersburg.
Last May a painting was damaged at Tretyakov
It was only last may that Tretyakov Gallery suffered another embarrassing security lapse. A drunken man got past a group of gallery staff. He picked up one of the metal security poles used to keep the public away from the paintings. He attacked the 19th century painting of Russia's first tsar and his dying son completed by Ilya Repin. He struck the protective glass and seriously damaged the artwork.
It may be only a matter of time until another bold visitor enters the gallery and steals a painting. If you think of betting on another picture to be stolen from the Tretyakov Gallery, check our review about 22Bet Sportsbook.
GAMBLING News -
November 2022