Yachting is quite a popular sport among punters. If you want to bet on its competitions too, yachting betting tips will come in handy. Learn where and how you can wager on yachting in 2021.
Yacht racing is one of the most popular sports to bet on at online gambling sites in Australia. Competition among yachts racing around a fixed course attracts viewers and punters all across the globe. How to bet on yachting? Which betting sites offer the best odds on sailing competitions? Learn the answers to these questions from our guide.
What is yachting?
First of all, let's see what yachting is. So, yachting is a sailing sport where yachts and big sailboards compete against each other in one or a series of competitions. They usually race around a fixed course designated by various navigational devices. Alternatively, yachts can race from point-to-point to determine the winner. 
Yachting competitions are a big interest in the world. The most popular sailing competitions take place in Canada, Australia, South Africa, Brazil, Russia, France, the UK, and the US. Apparently, yachting is divided into four main types:
Inshore races (The Admirals Cup, The America's Cup);

Offshore races (Tour De France A La Voile, Newport to Bermuda, Coastal Classics, Vic-Maui, Fastnet);

Ocean races (Ostar, South Atlantic, Mini Transat, Osaka Cup);

Around-the-world races (Global Challenge, The Ocean Race, Velux 5, Barcelona World Race).
Regardless of the type of competition, you need to learn yachting betting tips to wager on it at online sportsbooks in Australia. Here are some tips that will help you to earn profit from sailing races.
Online yachting betting tips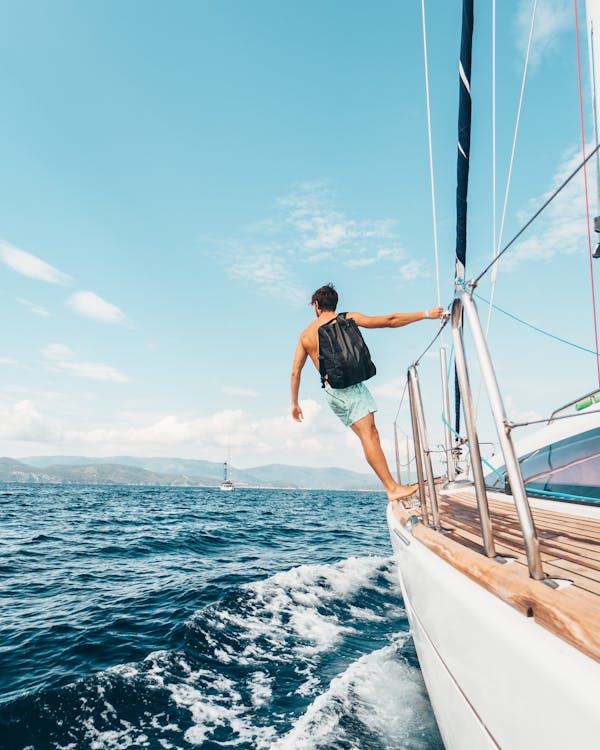 Nowadays, there are many opportunities to bet on yachting at online sportsbooks. Betting sites offer various bets on competitions like The America's Cup or The Ocean Race. 
Betting on yachting is quite simple. You can bet either for or against an outcome at Bet365 Sportsbook, Betway, or another betting site. You can choose fractural, decimal, or American odds to figure out the favorites and understand how much profit you will earn if your favorite wins.
Before you wager on competitions, there are three yachting betting tips to remember. First of all, don't always support favorites as they bring less profit than underdogs in case of winning. Then, watch competitions to bet on yachting in real-time. Finally, study all the predictions and learn about yachts and yachtsmen to know their past achievements and further winning chances.