Djokovic is favourite. Again. Image source: Carine06 / Flickr
The Australian Open is the first of four Grand Slams to be played throughout a calendar year in tennis. With Djokovic being last year's champion, will the Serb go on to defend his title on the 2nd of February? It will be no easy task but according to the Australian Open 2020 winner odds, Djokovic is clear favorite. Let's take a look at who can challenge the current champion.
Competing with Novak will be the two legends of the game, Roger Federer and Rafael Nadal. Both players are in the history books and will be looking to set more records. Nadal has currently got 19 Grand Slams with only Federer above him with 20. The two have been at the top of the game and have one of the greatest rivalries in sporting history. To top it off, Andy Murray, the former World Number 1, announced that he will also make a return at the Australian Open. The Scot underwent hip surgery earlier this year.
Australian Open Winner Odds Back Novak Djokovic
Serbia's Novak Djokovic is the bookies' favorite pick to retain the Australian Open trophy. His betting odds of 2.50 at Unibet Sportsbook could be worth a shot. After all, Djokovic has already won the tournament a record seven times. He also recently won a fifth Paris Masters title, taking his total to 77 ATPs in his career.
Nadal Looking to Collect a 20th Grand Slam
Rafael Nadal may prove to be the greatest tennis player of all time, if he manages to win the Australian Open. He made it to the final last year only to be beaten in straight sets by Djokovic. Although Nadal is one of the best ever, his record in Australia is relatively low with only one title.
Can the Spaniard go on to win it? Unibet Sportsbook has rated Nadal with Australian Open 2020 winner odds of 4.75.
Roger Federer Aiming to Beat Djokovic Following Wimbledon Upset
As Nadal may be looking to bring his total Grand Slam figures up to 20, Federer is already there. The Swiss professional player has the most Grand Slams in history, making him a living legend. Unfortunately for Federer, he battled for 5 hours against Djokovic in the Wimbledon final 2019 only to be beaten in a tie-break. Djokovic had better be careful this year because Federer will be looking for his 21stGrand Slam. More importantly, Federer will be looking for revenge against the Serb. His betting odds are rated at 7.00.
"The Top Four" Return
Ultimately, tennis has been blessed with the likes of Federer, Nadal and Djokovic for their dedication and consistency. However, there is a fourth player who was added to the category in Andy Murray, completing the "top four".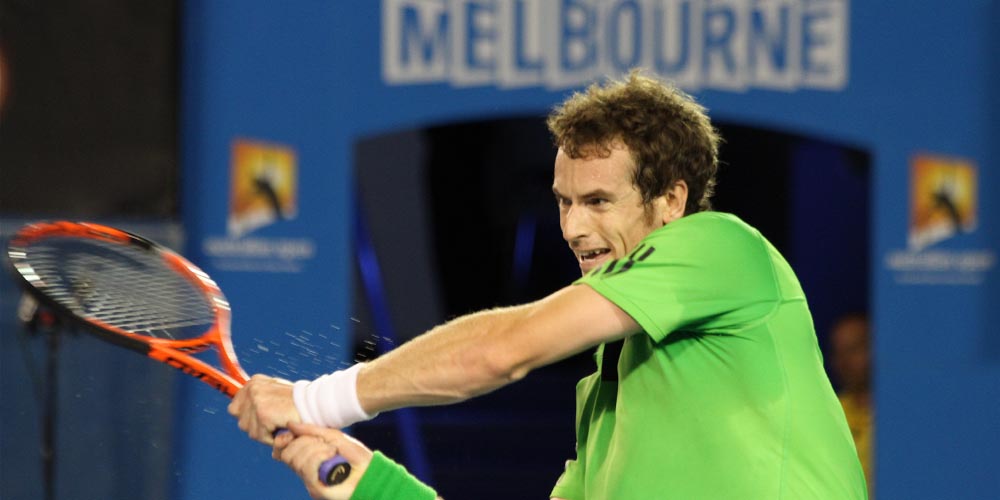 The Scot has not had the most rewarding career, with only three Grand Slams claimed. Nonetheless, he was branched in the "top four" because of his regular appearances in reaching semi-finals and finals.
Last year, during the Australian Open, Murray announced that he may not ever compete again following a hip injury. However, online sportsbook news in Australia claims he has recovered from surgery and is now training to be a competitor at the Open in 2020. It would be miraculous if he could go on to win it, but his odds of 26.00 are justified.
Be sure to check out the latest review about Unibet Sportsbook before placing a bet on the Australian Open 2020 winner odds.