Azerbaijan vs Wales Betting Preview: A Chance for The Dragons
Posted: November 12, 2019
Updated: November 12, 2019
Both teams are on the bottom of Group E

Wales can still qualify for Euro 2020
Latest Azerbaijan vs Wales betting preview reveals the name of the favorite of another match in Group E. Will The Dragons get vital 3 points or will their rivals spoil their party? Discover the best predictions and choose your favorite betting option.
The situation in Euro 2020 qualifying round gets more and more intriguing. Despite the fact that there are only two matchdays left to play, some groups still don't have obvious leaders. Group E experiences a struggle with a choice of the favorites too. Here are the standings:
Croatia – 14 pt

Hungary – 12 pt

Slovakia – 10 pt

Wales – 8 pt

Azerbaijan – 1 pt
At first glance, Croatia and Hungary are the ones to qualify for the tournament, but it's not all that simple. Both Slovakia and even Wales have good chances to pass the line for grounded reasons. Mainly, they can get 6 points each as both teams have 2 matches to play while the leaders have one game in hand each. If Croatia loses to Slovakia and Hungary fails to outscore Wales, the last one will top the group. But first, let's see if the Welsh have any chances to outplay Azerbaijan.
[suggested_topics title='Bet on UEFA Euro 2020′ topics='141151′]
Azerbaijan vs Wales betting preview: the winner
Online sportsbooks in Azerbaijan offer the best betting odds on the victory of the Welsh team. They predictably are the favorites of the match with 1.61 odds. According to the sportsbook experts, the team is going to take a slim victory with either 0:1 score or 0:2 score. If you find this possibility high enough to come true, you can bet on the total score at 1xBet Sportsbook.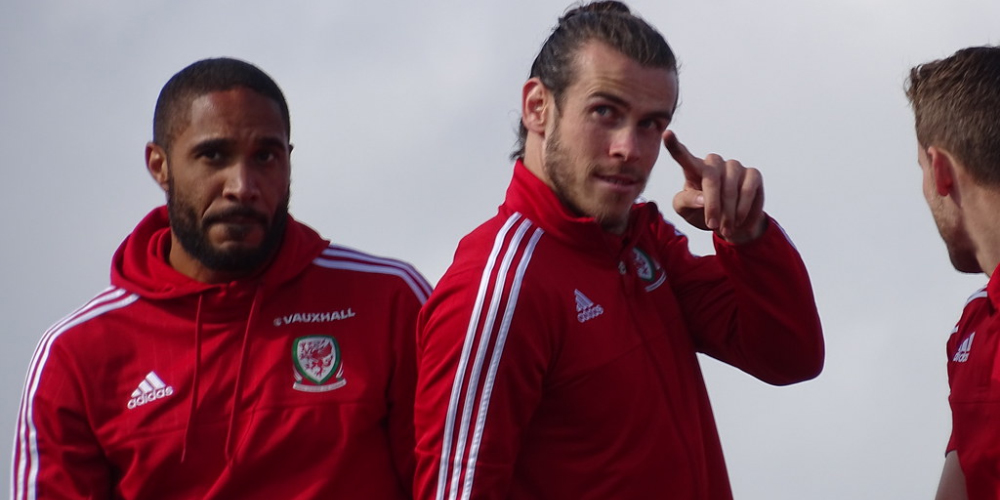 The second-lowest odds on the winner of the match point on a tie between Azerbaijan and Wales. Following 3.98 odds, both teams will make it peacefully and get 1 point each to strengthen their positions in Group E. It is expected that the match in Baku will end with a 1:1 score (7.00).
Finally, Azerbaijan vs Wales betting preview doesn't exclude the scenario where the Welsh team is defeated. 6.60 betting odds show that Azerbaijan can still outplay their next competitor on a home field. The match will take place on November 16.
Bet on total goal minutes following Azerbaijan vs Wales betting preview
Besides predictions about the winner and the total score, there is an option to bet on time when all the goals will be scored. Online gambling sites in Azerbaijan show that one or both teams will decide about the leadership within 0-109 minutes. This possibility has the best odds of 1.83. However, there is another probable outcome of the match, where the number of total goal minutes will make up 107 or fewer. Odds of 1.89 are no less attractive but are more likely to help you win money from Azerbaijan vs Wales match.