Poker is one of the most popular card games played by millions of people all around the world. You can play it online, at home, or in casinos. What's more, you can earn lots of money at different tournaments. But even if you choose to stay on an amateur level and just have fun with your friends, you can get a great experience with the following basic poker set elements. 
Even if you're not a poker specialist, surely you've seen some poker games in different films or TV programs. Or maybe you've tried the online version of it. So you know that it requires some extra elements if you want to have the whole experience. Obviously, you'll need a deck of cards, a set of poker chips, and you can also get a gaming mat to organize everything. The best option is to get everything in a poker set which can also include a dealer button, a big blind and small blind buttons, and a set of dice. But if you want to go really big, and have the space for it, get a poker table to impress your friends. 
Deck of Cards
For most poker games, you need a 52-card deck of French-suited playing cards. But in some variations, like Draw poker, a joker is also added to the deck. This is the cheapest and easiest piece of your basic poker set elements as you can buy them literally anywhere. From a game shop to a supermarket, you can surely find the standard, English pattern deck of cards.  But if you're looking for some special versions, it's better to visit a shop for board or card games or have a look online. Where you can find really interesting ones from design cards to thematic ones. For example, a Star Wars fan would surely love a deck of SW-cards, which has Darth Vader and the Emperor in its figures. 
Poker Chips
Although you can use peanuts or small coins as a bet when you're playing poker, using poker chips will make it more authentic. You can buy them separately or in a box along with all the other accessories. Usually, they are made of plastic or durable composite and look like the ones in the casinos.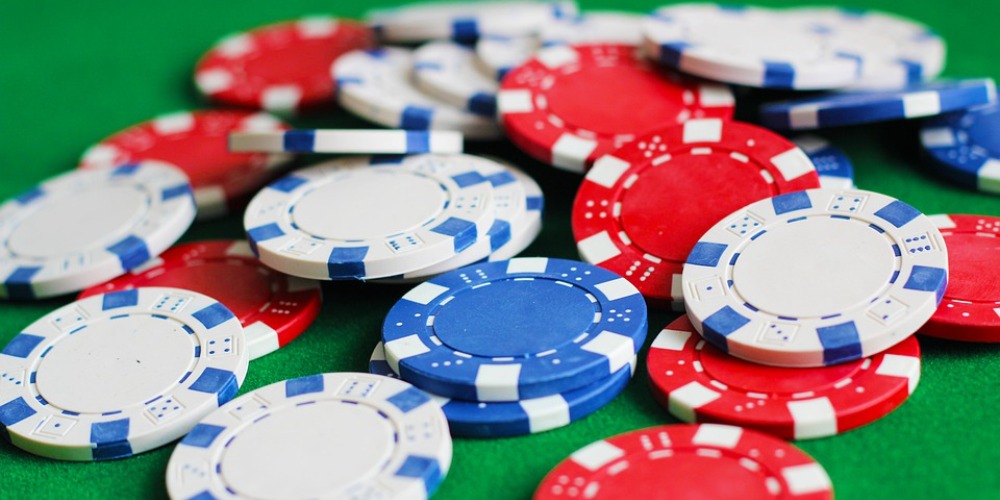 But they are lighter unless you get some more expensive ones. Which can be used chips from casinos or custom-made. Chips come in five different colors, with these values:
White: $1

Red:  $5

Green:  $25

Black:  $100

Purple:  $500
Sometimes these amounts are written on them but often they are unmarked. This is useful as you can set up their value on your own. Just don't forget that you'll need around 50 chips per person so ideally get a set of 300 chips. You can also practice before your local tournament on online poker sites in the US, like Intertops Poker. 
Special Buttons
Most poker sets also include the dealer button along with the big blind and small blind ones. As you can read about them in our poker guide, these buttons mark the players who are dealing or sitting next to the dealer. The first player left to the dealer is the small blind. While the player sitting next to him is the big blind.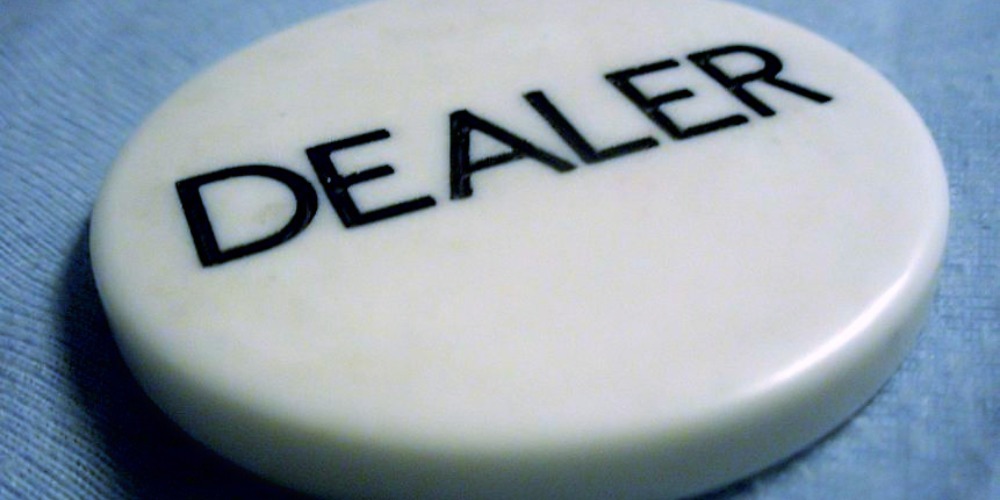 Both players have to o make their bets without knowing their cards with the big blind doubling the small blind's bet. These buttons always move forward, so it's good to have them in a big group. You can also find these special buttons in most online poker games. 
Mat or Poker Table
Last, but not least, a mat also belongs to the basic poker set elements. They can also come with the poker set but you can get them separately as well. The cheapest versions are made of soft material and can be folded up easily. Then there are poker mats from foam or rubber, which you can roll up like an exercising mat. And you can also buy poker table tops, that are the most similar to real poker tables in casinos. You can put them on any table and get a professional feeling. Online casino sites in the US also try to give you this experience with their virtual look. But if you are still not satisfied, you can even buy a special poker table with legs in foldable or normal versions. And then you only need to invite your friends to your game night!