Image source: 
Jim G from Silicon Valley, CA, USA
 / 
CC BY 
via Wikimedia Commons
Big jackpots, all-night clubs and flashy shows aren't the only thing people come to Las Vegas anymore. In fact, many casinos have attracted the culinary talents of some of the world's most respected chefs. So, whether you gamble or not, or say you prefer to play online at online gambling sites in the US, you can always treat yourself in the world-class restaurants here. From the best steak house in the US to French cuisine, we have made a list for every taste. So, let's check out the list of best casino restaurants in Vegas. 
There are many high-end casino restaurants to choose from if you are visiting Las Vegas. We have made it easier for you by collecting the best of them. 
Bazaar Meat, Sahara Las Vegas
Sahara Las Vegas, one of the most iconic casinos, also has one of the best restaurants in town. 
With its celebrity chef, José Andrés Bazaar Meat is hardly a steakhouse. A raw bar with ceviches and carpaccios and a fire stage with wood grills and rotisseries make Bazaar Meat more than a steakhouse. 
This is one of the few restaurants in Las Vegas that serves real Kobe beef. The main dishes here are the cotton candy foie gras, caviar flights, and Kobe. It can be grilled on an ishiyaki stone at the table or served in a miniature airbread "sandwich".
Andrés has earned the prestigious James Beard award and coveted Michelin star rating. Moreover, TV chef Andrew Zimmern of Bizarre Foods fame named Bazaar Meat the Best Meat House in America. 
Also, Business Insider magazine named the place The Best Restaurant in Nevada in 2018.
Picasso in Bellagio is one of the best casino restaurants in Vegas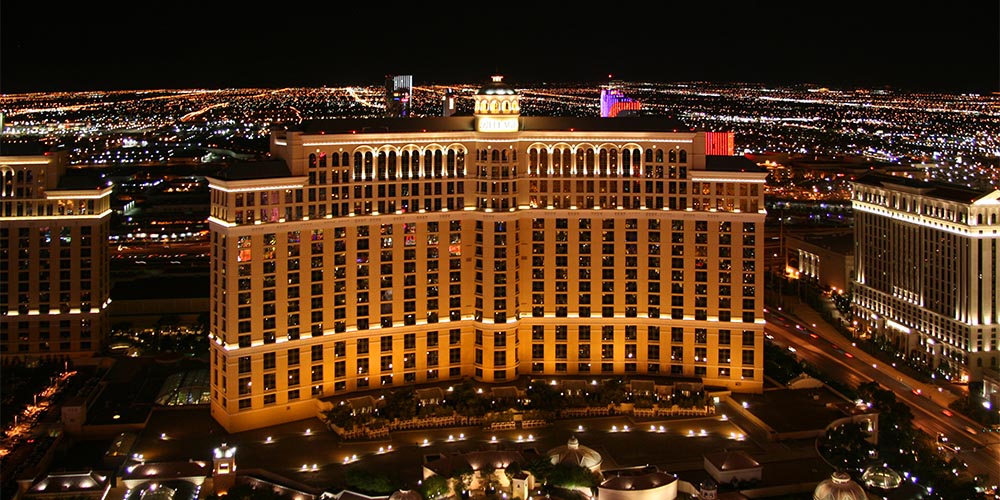 Picasso occupies a beautiful location in Bellagio with views of the fountain show especially if you have a window seat. 
Here you can dine with an original Picasso hanging next to your table. Impressive, isn't it?  
Its chef Julian Serrano mixes French and Spanish cuisine at this gem. Also, the restaurant has 1,500 varieties of wine in its cellar.
Picasso has two Michelin stars, the AAA Five-Diamond Award, and is one of the finest restaurants in the United States. 
Andre's, Monte Carlo
The patriarch of the Las Vegas food scene Chef Andre Rochat is an exclusive name in the Vegas food elite. He took French fine dining to new heights in Vegas.
His little country house French restaurant just off 6th St. near the downtown business district has been popular with locals and tourists for 20 years. The restaurant still remains one of the best casino restaurants in Vegas. 
Andre's classic French cuisine is always flawless, and his wine list is legendary.
Andre's classic French menu changes seasonally, but the foie gras, tuna tartare, Dover sole, Provimi veal, Muscovy duck breast and lobster are on the menu year round. 
Eiffel Tower Restaurant, Paris is one of the best casino restaurants in Vegas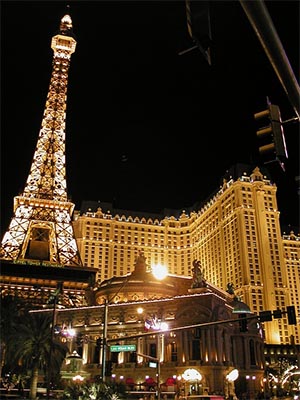 Located on the 11th floor of the replicated Eiffel Tower this restaurant is another French high-end restaurant in Vegas. With its metropolitan chic decor, the restaurant offers a magnificent view from the MGM to Treasure Island. 
Also, this place has its fair share of AAA Four Diamond awards on the proverbial mantle, so you know the menu, ambiance, and service will be the best. 
The menu includes delicacies such as chilled lobster with a creamy garlic sauce, succulent braised quail and a medallion of beef served in an exquisite sauce. Moreover, there are and even some vegetarian options like Vegetable And Quinoa Wellington, and Tomato and Heirloom Basil Coulis.
Don't forget to check on online casino news in the US to know all about what's new in Vegas.