Formula 1's most glamorous event Monaco Grand Prix is just around the corner. It will take place between May 23-26. Unsurprisingly, Lewis Hamilton is the favorite to win, according to the best F1 2019 Monaco Grand Prix betting odds. However, he will likely face a strong challenge by his teammate Bottas and Red Bull's youngster Verstappen.
Monaco Grand Prix is considered the most challenging and prestigious race in Formula 1 world. The circuit in Monte Carlo with 3.3 km length is famous for its track being tight, twisted and notoriously unforgiving. The 78-lap race covers a total distance of 260 km. This year marks the 77th in the race history and 6th in 2019 F1 season.
In the last five races of this season, Mercedes pair Lewis Hamilton and Valtteri Bottas have finished first and second. Their impressive run so far puts them at the forefront of the best F1 2019 Monaco Grand Prix betting odds. While the closest driver behind, looking forward to narrow the gap is Red Bull's Max Verstappen.
Hamilton needs to win to secure his 6th crown
After losing to Bottas in Baku, Hamilton rose to the challenge and claimed the third win of 2019 in Barcelona. Hamilton's current career record stands at 76 wins. However, there are no signs of him slowing down. Instead, he continues to search for his sixth world title and third in a row. As for now, Hamilton tops F1 2019 overall standings with 112 points, and ahead of Bottas with 7 points.
Yet, Monaco Grand Prix is not a favourite race for Hamilton, as he only won twice there. His last win was in 2016, while last year he came third behind Ricciardo and Vettel. Hamilton needs to win in Monaco to secure his sixth crown, with 2.00 odds at 1xBET Sportsbook. However, you can also bet on Hamilton to fail winning Monaco GP with 1.76 odds.
Bottas might hit back against his teammate in Monaco
Before the Spanish Grand Prix, Valtteri Bottas was ahead of Hamilton by one point in the championship. In the first day of the Barcelona F1 test, Bottas managed to stay ahead. Yet, at the end of the 2019 Spanish GP, he had to settle for second place behind Hamilton with 105 points. Bottas nonetheless remains very much the only rival of Hamilton, with a possibility to come back on top at anytime.
Interestingly, online sportsbook news in Monaco consider the street circuit in Monte Carlo as one of the toughest for Bottas. He never finished first in Monaco in his entire F1 career. In 2017 he finished fourth, while in 2018 he slipped down to fifth. We hope Bottas can hit back against  Hamilton in Monaco with 3.24 odds to fire up the season a bit.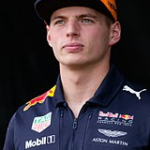 Verstappen at 21 ready to shock the world
The Dutchman has been doing a remarkable job for Red Bull this season. He is placed third overall with 66 points and ahead of Ferrari's Sebastian Vettel by two points. Max Verstappen is now in his fifth season, but he is only 21 years old. As a young driver he has been very impressive, with his best days still ahead of him. Online sportsbook sites in Monaco consider Verstappen has a good chance to win the race, with 4.50.
To see all the best F1 2019 Monaco Grand Prix betting odds, just check our review about 1xBET Sportsbook.