This year marks the 44th edition of the Roller Hockey World Cup which will be held in Spain. Spain are currently the front-runners to bet on 2019 Roller Hockey World Cup. Fortunately they have the odds and home advantage to continue their Roller Hockey World Cup reign. 
The Roller Hockey World Cup  is an international roller hockey championship founded in 1936. This year, 8 teams from Africa, America, and Europe will compete for the World Championship. Spain will host the 2019 Roller Hockey World Cup from 4 July to July 14 2019. On Bet365 Sportsbook, you can bet on 2019 Roller Hockey World Cup hopefuls such as: 
Bet on 2019 Roller Hockey World Cup

| | | |
| --- | --- | --- |
| Rank | Team | Odds |
| #1 | Spain | 13/8 |
| #2 | Argentina | 2/1 |
| #3 | Italy | 14/1 |
| #4 | Angola | 40/1 |
| #5 | Chile | 500/1 |
Bet on 2019 Roller Hockey World Cup Spain to claim 18th title win 
Spain enter the 2019 Roller Hockey World Cup as the team to beat with favorable odds at 13/8. Additionally, they're currently the most successful nation with 17 titles making them a safe bet on 2019 Roller Hockey World Cup. They will also enter the competition confident following their 2018 European Championship win and hungry to dominate the World Cup. 
The Bet365 Sportsbook hopefuls will also look to defend their 2017 title which they beat Portugal in a thrilling penalty shootout. Fortunately, this time around they will be playing at home which can boost their title winning chances. Spain will play in Group A against Italy, Angola and France which means they will likely top the group. 
Argentina could win the 2019 Roller Hockey World Cup for America 
Argentina are among the top teams on Bet365 Sportsbook to be the 2019 World Cup champions. You can bet on 2019 Roller Hockey World Cup contenders Argentina with odds at 2/1. They are currently the 3rd most successful team in the World Cup behind Spain and Portugal with 5 titles. 2015 was they year they were last victorious and they could claim their 5th World Cup this year in Spain. 
Fortunately, Argentina will most likely advance to the quarter finals playing in Group B against Portugal, Columbia and Chile. However, Portugal could potentially cause problems for Argentina. This means they might have to settle for a 2nd place Group B finish. 
Italy seek top 3 2019 World Cup finish 
The Italian national roller hockey team last claimed a World Cup win in 1997. However, with Bet365 Sportsbook odds at 14/1, they might not end their World Cup trophy drought. Since their last win, their best result in the competition was a 2nd place finish in 2003.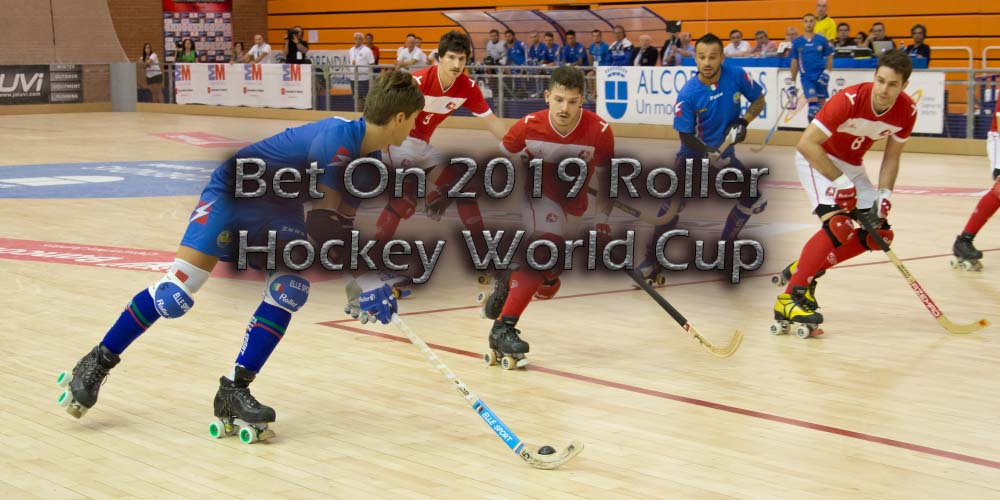 Playing in Group A, they will be among the 3 teams to qualify to the quarterfinals. However, their performance in the knockout stages is uncertain. Having finished the 2017 World Cup in 4th place, a 3rd place finish would be ideal result for Italy. 
Angola look to claim first World Cup win for Africa 
The Angolan men's national roller hockey team enter as the only African team at the 2019 World Cup. They have one of the worst records among the Bet365 Sportsbook with no titles or top 4 finishes. Additionally, they will also play in Group A against France and top contenders Italy, and Spain. Consequently, Angola will likely have to fight against France for the last quarter finals place. 
According to the online sportsbook news in the UK, they have the smallest chances of winning the 2019 World Cup. However, you can still bet on 2019 Roller Hockey World Cup underdogs Angola (40/1) to defy their odds and win. 
Chile to miss out on opportunity to claim their 1st World Cup victory 
Chile enter the 2019 World Cup with the worst odds of winning on the online sportsbooks in the UK. It will be risky to bet on 2019 Roller Hockey World Cup hopefuls Chile with odds at 500/1. Their best finish at the World Cup finish was 4th place at the 2013 Roller Hockey World Cup. However, Chile finished below 6th position in the 2015 and 2017 championship. 
Unfortunately, they will likely suffer the same fate at the 2019 World Cup. Additionally, it's predicted that the Group B nation will face many obstacles in the group stage particularly against Argentina and Portugal. This means they will be competing for the last quarterfinals spot against Columbia who are also in a similar situation. 
For information on the bookmaker to bet on 2019 Roller Hockey World Cup hopefuls, be sure to read about Bet365 Sportsbook.