The best online betting sites in the United Kingdom strongly suggest that the Brazilian shot-stopper will move to Chelsea. Unibet Sportsbook, for instance, offers 1.75 odds for that option.
This will come as a surprise to those who haven't been checking online sportsbook news in the UK. After all, Becker is still under contract with A. S. Roma and coach Monchi had seemed absolutely unwilling to say goodbye to him until recently.
However, Monchi has stated in his latest interviews that he will consider any official, formal offers (he says he hasn't received any). This means that his door is wide open, and the wealthiest clubs are indeed expected to start knocking on Monchi's door very soon.
Should you bet on Alisson Becker to transfer to Chelsea?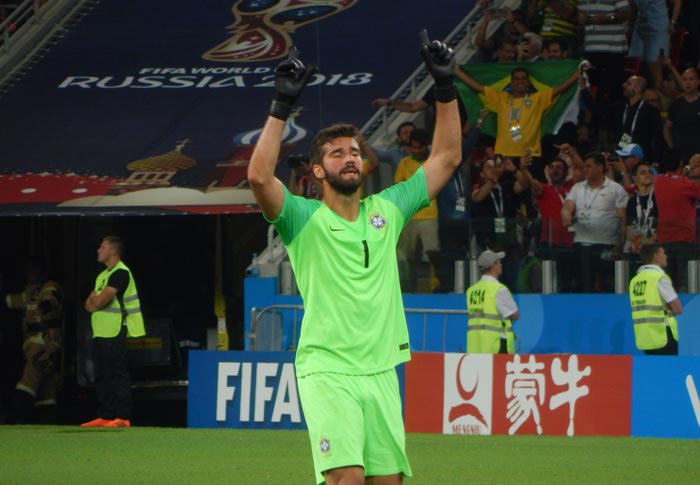 While there are still a few question marks remaining, Chelsea seems to be the most likely destination of the shot-stopper. He had also been linked with Liverpool not so long ago, but Jurgen Klopp's team seems to have abandoned their pursuit of the goalkeeper in order to save funds for snapping up Paulo Dybala. Consequently, Liverpool's official Alisson Becker transfer odds have been adjusted to 7.00.
Real Madrid is also looking for a new keeper. They had already expressed their interest in buying Becker, but are nevertheless thought to be a bit more likely to sign a contract with Thibaut Courtois instead. Real's odds for securing a deal with Becker are better than Liverpool's (4.00), but they are still somewhat of an inside bet.
Apart from the Chelsea scenario, the other realistic outcome is that Becker will stay at Roma (3.00). They have every reason to be satisfied with him and will only give him up for a nightmarish cost (around £80 million, allegedly).
Speaking of clubs with ample financial sources, the best online betting sites in France indicate that Paris SG also has some chance to get hold of the keeper — although evaluated at 26.00, those chances are minimal. Gambling enthusiasts are better off betting on Alisson Becker to transfer to Chelsea.