When planning to bet on 2019 Norway Chess, most likely the first name which pops up in the heads is of Magnus Carlsen. In this case, it is better to search for another option. The reason is simple: Magnus is not invincible, and he has his weak points as well. Better to go with someone like Fabiano Caruana this time. Depending on his match strategy, Caruana is able to win the 2019 Norway Chess tournament.
The annual closed chess tournament known as Norway Chess is taking place between 13-15 June this year. In 2016, Carlson took the trophy, two years later Caruana won the tournament. This year's game will be a major encounter, as stated at online sportsbooks in Norway. 
Bet on 2019 Norway Chess Tournament:
Magnus Carlsen is not invincible
Fact is, the Norwegian (1.70) player has his weaknesses. The lack of emotional and mental control is an area where the Norwegian could improve. Another weakness of him is that he gets bored sometimes. Obviously, in the case when Magnus loses his mental equilibrium, he starts playing below his best. And that often causes big mistakes in his game.
Also, he doesn't like it when the opponent attacks him fiercely. So a strong-minded, distinct opponent truly challenges Magnus's position. On the other hand, he is very strong in the endgame. A loss can make him fight even harder during the next game.
Fabiano Caruana is the No. 2 player
At 14, Caruana (6.50) became the youngest grandmaster in the history of both Italy and the United States at the time. His life has been extremely career oriented. However, born in Miami, he is a dual citizen of the US and Italy. Over the years, the Caruana family relocated several times in order to provide the best possible training for the young talent.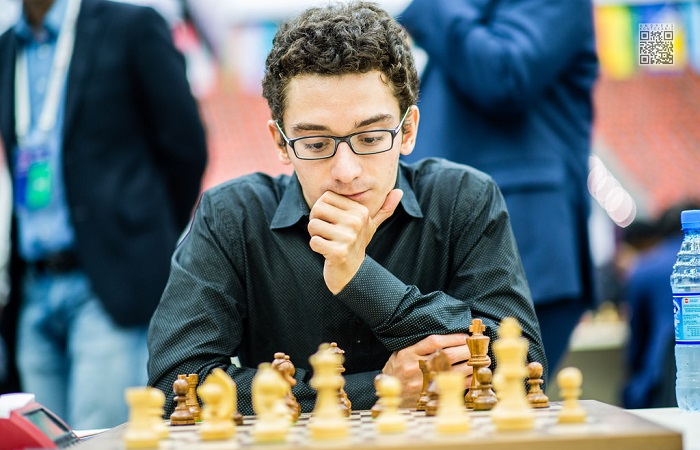 Through Brooklyn to Madrid, then Budapest and Lugano, Fabiano could learn with prominent coaches. Playing in an aggressive style, he acquired a more universal way of playing. Caruana is playing good under pressure, and he has the right amount of confidence.
So, let's get ready for one of the biggest heavyweight clashes in chess. A grandmaster in his mid-20s is normally near his playing peak. Given that both of the players are below 30, we can expect a highly ambitious game, full of creative energy and physical stamina. Make sure you bet on 2019 Norway Chess at Unibet Sportsbook.