The year has begun! In my opinion, the most interesting event is the presentation of the new Formula 1 team cars and, of course, preseason tests 2020. Don't you agree? New Year holidays are left behind, and before the start of pre-season tests, there is not much time. You can already check the odds for F1 and bet on F1 2020 pre-season. 
I would like to remind you that the pre-season tests in Barcelona will start on February 19 and will last 6 days. That is two days less than in previous years. The tests consist of two parts, each of which will last three days. The first part will take place on February 19-21, and the second on February 26-28. Though online sportsbook sites in the EU give the smallest odds for Ferrari to win it remains as favorite for fans. Thus, keep in mind to check the 22BET Sportsbook and bet on F1 2020 pre-season. 
Here are odds for F1 2020 pre-season:

| | | |
| --- | --- | --- |
| Ferrari | Yes | 3.5 |
| Mercedes | Yes | 4 |
| Red Bull | Yes | 6 |
| McLaren | Yes | 9 |
| Renault | Yes | 10 |
| Haas | Yes | 11 |
| Racing Point | Yes | 11 |
| Alpha Tauri | Yes | 21 |
| Alfa Romeo | Yes | 26 |
| Williams | Yes | 80 |
Bet on F1 2020 pre-season
As we can read on online sportsbook news in the EU the dominance in Formula 1 was given mainly due to the engine. But Mercedes, for example, had success due to ideal tires. Moreover, Mercedes was able to warm up the capricious Pirelli and then keep it at the required temperature. It should be mentioned, that the main competitors of Mercedes initially went the other way. For example, the Ferrari did not have enough downforce. As a result, tires on scarlet cars did not have time to warm up equally inside and out. Nonetheless, F1 2020 pre-season odds for Mercedes value 4 at 22BET sportsbook to win while the Ferrari's odds are 3.5. However, you can bet on F1 2020 pre-season as you want, as only time can tell about your luck.
Formula 1 teams reject Pirelli 2020 design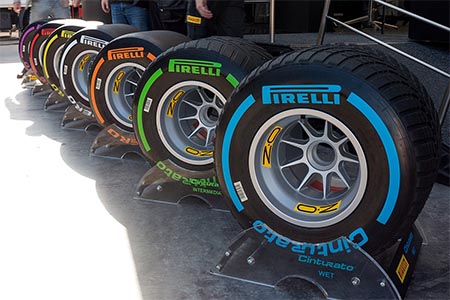 In less than a month, Formula 1 racers will go to the Catalonia race track to start the 2020 pre-season tests. It should be noted that this year, riders will have only six days to familiarize themselves with their new technology and eliminate any errors. There are many online sportsbook sites in the EU that work hard to make this championship much more accessible to gamblers nationwide. Of course, it doesn't matter where you live. If you are interested, then you can bet on F1 2020 pre-season. Despite rather high bets on the 22BET sportsbook and high chances to win, the Haas team complained about difficulties with the new Pirelli tires, which turned out to be more difficult to keep in the operating temperature range. "First and foremost, we can't build a car for tires," said Gunter Steiner. In any case, we hope that success will be with Haas.