Bet on Greek Volleyball League Cup 2020/21
Posted: September 22, 2020
Updated: September 22, 2020
Panathinaikos Athens defeated archrivals Olympiacos Piraeus for both the League Cup and A1 Men's Volley League title last season

Bet on Greek volleyball league cup 2020/21 odds have the two clubs very closely matched for this year's edition of the Cup

Winners of the 2011-12 inaugural edition Foinikas Syroy are currently third favourite
Panathinaikos Athens claimed the 2019-2020 Greek League Cup 'Nikos Samaras' after two thrilling finals against Olympiacos Piraeus. The victory earned the Greens their first title since 2010 when they won the Greek National Cup. Bet on Greek volleyball league cup 2020/21 looks at the three top contenders for this season's upcoming competition.
The A1 Ethniki often referred to as the Greek Volleyball League, is the highest professional volleyball league in Greece. The league is currently made up of 10 teams and is considered one of the top national leagues in Europe, due to the significant success its clubs have had in European competitions over the years.
Panathinaikos dethroned archrivals Olympiacos to take the A1 Men's Volley League title
In terms of League titles, Olympiacos are by far the most successful team in top-flight Greek volleyball to date, with 29. Last season, however, Panathinaikos dethroned archrivals Olympiacos to win their 19th national championship title. The two teams are giants of Greek volleyball – the next most successful team is Iraklis, with 6. Panathinaikos retook their spot at the top of the podium for the first time in 14-years. After a 3-0 win in Piraeus, Panathinaikos defeated Olympiacos 3-1 at home to clinch their first A1 Men's Volley League title since 2006. Their victory also prevented Olympiacos from taking their third consecutive title.
And it came after Panathinaikos had already won this season's League Cup back in February. Before the season was paused, Panathinaikos overwhelmed Olympiacos in a 'Golden Set' after the home-and-away final series was tied at 1-1. Bet on Greek volleyball league cup 2020/21 predictions, however, have Olympiacos as slight favourites to retake the Cup this year. You can also read here about betting action on another major volleyball competition that has restarted recently 2021 Serie A1 Women Betting Predictions for Italy's Top Volleyball League.
Panathinaikos also took last season's League Cup
The Greek League Cup 'Nikos Samaras' is one of Europe's most prestigious competitions in men's Volleyball. It pays tribute to Nikolaos Samaras, one of Greece's best Volleyball players, who passed away prematurely on January 4, 2013. Panathinaikos claimed the 2019-2020 edition after two thrilling finals.
In the first match, Panathinaikos managed a great comeback to claim a 3-2 victory. Despite initially trailing 0-2, they went on to win the match (21-25, 21-25, 25-23, 26-24,15-10). In the second final, Olympiacos surprised everybody by doing exactly the same thing – making up for an early 0-2 deficit to secure a 3-2 scoreline (17-25, 26-28, 25-16, 25-19, 15-10). The Greens, however, emerged victorious from the 'Golden Set' (15-13) to celebrate their first title in 10 years.
Panathinaikos' Danish Setter, Axel Jacobsen received the Most Valuable Player award for the finals. "They were two very difficult matches. We believed from the first moment that we could win the title and we did it. The MVP trophy is just a bonus that I wish to dedicate to my amazing teammates and coaching staff," said Jacobsen after the final.
The two matches, full of turnarounds and amazing Volleyball action, were a true delight for the fans in attendance and those following the games around Europe. And you'll find wagering action on upcoming matches this season, by checking out online gambling sites in Greece to bet on Greek volleyball league cup 2020/21.
Bet on Greek volleyball league cup 2020/21 favourites
Marginal favourites for the League Cup this year are Olympiacos Piraeus (3.24 at the 1xBET Sportsbook) They are the most successful club in Greek volleyball history and a traditional powerhouse of European volleyball. To date, they have won 29 Greek Volley League titles, 16 Cups, 6 League Cups, and 2 Super Cups. Domestically, they hold the record for the most consecutive championships won – eight in a row (1987–1994) – and for winning seven championships undefeated.
Internationally, from 1992-2005 they became one of the top volleyball clubs in Europe. They are the only Greek club to have won a European competition, winning the CEV Cup Winners' Cup in 1996 and the CEV Top Teams Cup in 2005. During this same period, they also progressed to eleven final fours in total, seven of them consecutive between 1992–1998. The first four were in the CEV Champions League and the next three in the CEV Cup Winners' Cup. And they came to European prominence once again by playing in the 2017–18 CEV Challenge Cup final.
Given the fact that Olympiacos is the most popular sports club in Greece, the men's volleyball department also receives great home support. Apart from top Greek players such as Marios Giourdas, Giorgos Ntrakovits, Vasilis Kournetas, and Antonis Tsakiropoulos, over the years the club has also attracted world-class foreign players including Lorenzo Bernardi, Jeff Stork, Marcos Milinkovic, Bengt Gustafsson, and Raimonds Vilde.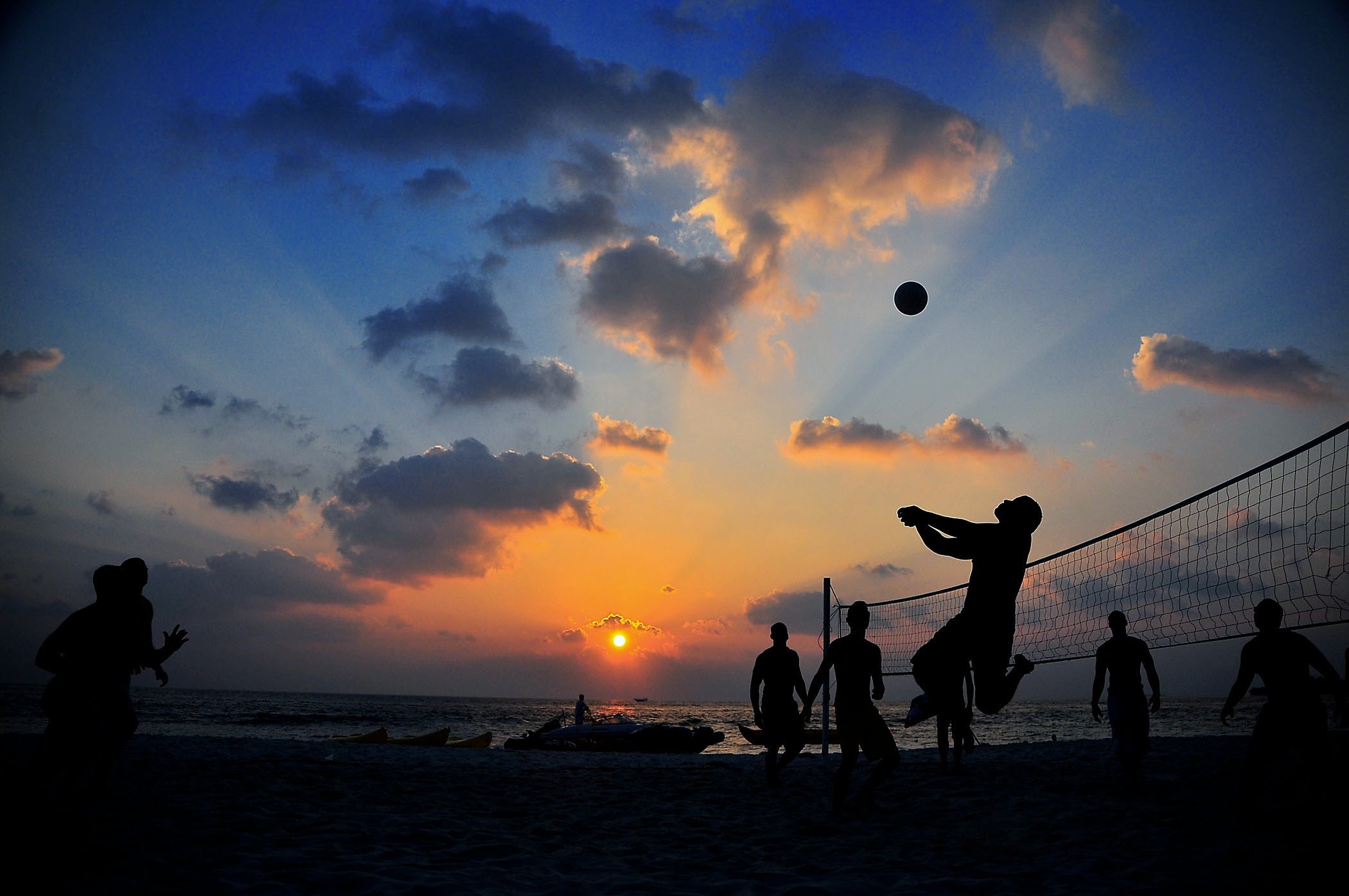 Bet on Greek volleyball league cup 2020/21 rivals
Odds at the 1XBET Sportsbook:

| | |
| --- | --- |
| Olympiacos S.C. | 3.24 |
| Panathinaikos |  3.5 |
| Foinikas Syroy | 3.74 |
| P.A.O.K. Thessaloniki | 4.5 |
| Iraklis Thessaloniki | 20 |
| AO Kifisias |  40 |
| Filippos Verias | 150 |
| AONS Milon | 150 |
| OFI | 750 |
| Pamvochaikos | 1000 |
Major Athens based multi-sport club Panathinaikos (3.5) is one of the oldest and most successful volleyball clubs in Greece. They have won 19 Greek Championships, finishing undefeated 6 times, 6 Greek Cups, 1 Greek League Cup, and 1 Greek Super Cup. They have reached also twice the CEV Cup final (1979–80, 2008–09). The team won the 2004 Championship with ex-player Stelios Kazazis as a coach. And with Brazilian star-player Dante Amaral and Marcelo Elgarten, they finished first again in 2006. They reached the final of the European Cup in 2009, and of course, are the current League Cup holders. Notable Greek players have played for the team, while world-class foreign players that have played with the club include Dante Amaral, Marcelo Elgarten, André Nascimento, Frank Depestele, and Liberman Agamez.
Foinikas Syroy (3.74) are based on the island of Syros, and won the Greek league cup in 2011-12. They are a relatively young club, founded in 1980, but since 2000 have played continually in the national divisions. The club entered the fourth division (Gamma Ethniki) in 1999-2000. The next season, they won promotion to the third (Beta Ethniki). After four more years, they earned a promotion to the second (A2 Ethniki) in 2004-05. And in 2008-09 they played in the first division for the first time. They were relegated in 2009-10 but returned the next year, to win no less than the first edition of the Greek League Cup. And for this year's edition, you'll find odds, markets, and promotions to bet on Greek volleyball league cup 2020/21 at our trusted online sportsbooks in Greece.
GAMBLING News -
November 2022