If you read any articles at any online sportsbook news sites in Russia, you can be sure to find odds and tips to bet on World Cup Round of 16's first two matches.
Group A and Group B finished last night. The former one was pretty much all decided after the second match day as well: before the third games, it was mathematically sure that Egypt and Saudi Arabia are leaving Russia as of today, while Uruguay and Russia will continue as they qualified for the World Cup Round of 16.
The only question left unanswered was whether Uruguay or Russia will win the group. World Cup betting odds expected Russia to beat Uruguay because they were much more convincing: Russia beat Saudi Arabia by 5-0 and Egypt by 3-1, while Uruguay were only capable of two 1-0 victories. Yet Uruguay trashed Russia with an easy 3-0.
A short recap of what happened at Group B
While all sites in the online sportsbook directory predicted two easy wins for both Spain and Portugal against both Iran and Morocco, that's not at all how it all went down. Until last night, Spain and Portugal tied each other in a spectacular game that ended with 3-3, and Spain suffered to beat Iran by 1-0, while Portugal also beat Morocco by an only goal scored by Cristiano Ronaldo.
So in the last match day Portugal had to face Iran, while Spain were matching against Morocco. The latter team took the lead twice, but the Spaniards equalized both times. It seemed like Portugal will end up winning the group as they were leading 1-0, but Iran was given a last minute penalty, which they scored, equalized and sent Portugal back to the second place.
Bet on World Cup Round of 16: Russia v Spain odds
This means that the winner of Group B will face the runner-up of Group A, which means Spain will have to face the hosting nation. The Spain v Russia match is to be held on 1 July at 4 PM (CET). The game will be played in Moscow's Luzhniki Stadium. You can learn more about the World Cup stadiums if you click here.
Online sportsbook sites in Russia expect the 2010 World Cup winner side to be able to eliminate the home team. The odds for Spain to beat Russia are 1.62 at Unibet Sportsbook, while the odds for Russia to qualify for World Cup Quarter-Finals upon beating Spain in 90 minutes are 6.50. They are underdogs.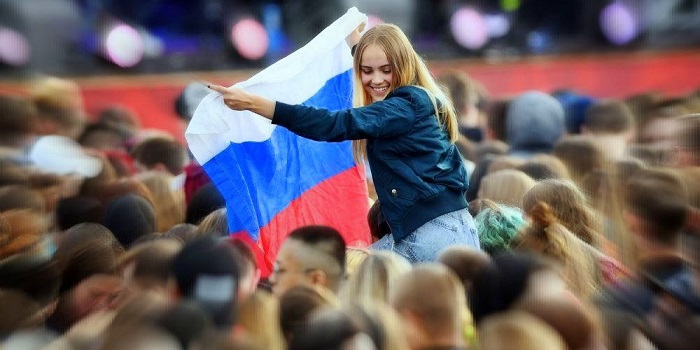 We've already seen what this Spanish team is capable of. When it really mattered, they played an amazing game against Portugal, and the 3-3 result is because of one reason only: because Portugal has the best scorer in the world. But we've also seen Portugal against weaker sides like Morocco and Iran, who made their task much harder. Placing a bet on Russia to beat the 'managerless' side might not be such a bad idea for 6.50 odds…
Bet on World Cup Round of 16: odds for Uruguay v Portugal
On the other hand to bet on World Cup Round of 16, you can pick either Uruguay or Portugal to qualify for World Cup Quarter-Finals. This match is to be played at Fisht Stadium in Sochi, at 30 June, 8 PM (CET). And this is expected to be a much more balanced game between two similar teams, even according to the World Cup betting odds.
The odds for Portugal to beat Uruguay are 2.90, while the odds for Uruguay to win against Portugal are 2.80. As you can see, betting sites regard the two teams very close to each other, although we can see Uruguay a bit more of a favourite. Sure thing, trashing in-form Russia by 3-0 says a lot about their abilities.
Do you think Cristiano Ronaldo will continue his dream goal towards World Championship, or does Uruguay mean the end of his path? Will Cavani and Suarez be able to score more than Ronaldo himself? Should you bet on Portugal to qualify, or will Uruguayans be happier in the end? Join Unibet Sportsbook, and bet on World Cup Round of 16!