Betting Options in Poker Explained – Basic Poker Rules
Posted: November 12, 2021
Updated: November 12, 2021
Poker is a popular casino game played with a deck of cards

Learn the rules and value of hands to play poker online or offline

What betting options are available in poker games of various types?
Every poker player needs to know the basics of the game. In particular, betting options in poker is one of the first things beginners should learn about before they play poker for real money. Read how betting works in this classic card game. 
Poker is one of the most popular casino games that exist. It is a card game in which the player needs to collect the best hand possible to beat the others. To do so, the player is dealt cards (their number depends on the type of poker) and uses them together with common cards to make a combination. Also, poker is a psychological game in which players can bluff to win even if their combination of cards is not good enough.
To play poker, you need to go to a land-based casino in your country or sign up for one of the best online poker sites in Australia. Regardless of the way of playing poker, every player needs to know the rules of the game. One of the most important steps is to learn about betting options in poker. 
Basic Rules Of Poker
There are many poker variations and each one is played differently. To introduce basic poker rules to you, we have chosen the most popular type of poker – Texas Hold'Em. When playing the classic Hold'Em, every player receives two cards face down. Then, the game starts with players making their bets. At this stage, everyone has three betting options – fold, bet, or check. Keep in mind these names as we will get back to them later.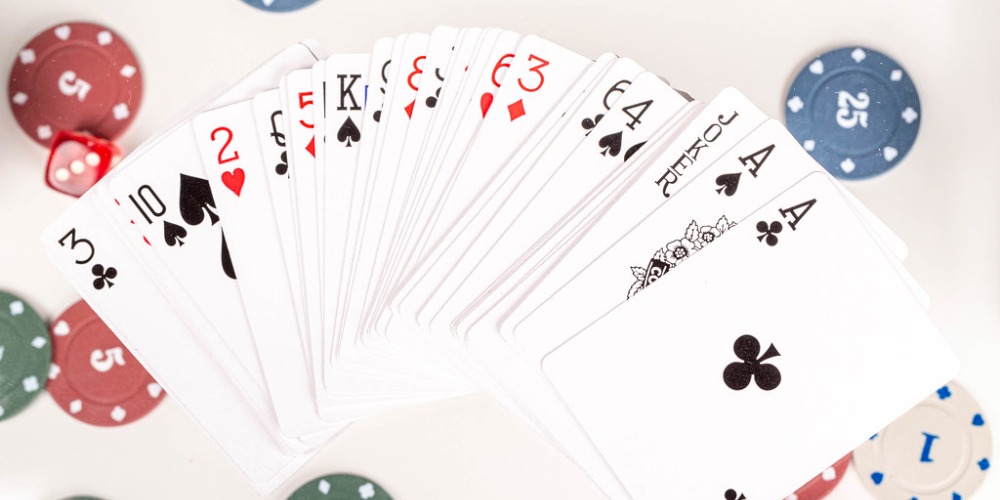 As soon as betting is over, three face up cards are dealt in the middle of the table. This stage is called the flop –  the stage where the real game begins. At this point, players evaluate their cards and possible hands they can come up with and place bets. Then, the dealer deals the fourth face up card (the stage named the turn). Another betting round is finished after the turn to reveal the gift and final open card (the river). The player needs to make the best hand possible using his own cards and open cards on the table.
If you play poker in land-based casinos, all cards are dealt by the dealer. If you play video poker at online casino sites in Australia, there is no real dealer (except for live games) and the cards are dealt automatically.
Poker Hands In Order
There are ten poker hands you can make during the game. Here are all combinations in poker from the highest to lowest.
Royal Flush – the best poker hand that includes Ace, K, Q, J, and 10 of the same suit

Straight Flush – five cards in a row and of the same suit

Four of a kind – four cards of the same rank

Full House – three cards of the same rank and two cards of the same rank

Flush – five cards of the same suit but in a random order

Straight – five cards in a row but of different suits

Three of a kind – three cards of the same rank

Two pairs – two cards of the same rank and two other cards of the same rank

Pair – two cards of the same rank

High card – the lowest hand in poker is the highest card you can present
All Betting Options In Poker 
Besides poker hand ranking, every poker player needs to know what betting options exist in poker. We have already mentioned three of them – fold, bet, and check. Take a look at all bets you can make in poker games at Bet365 Poker or in land-based casinos.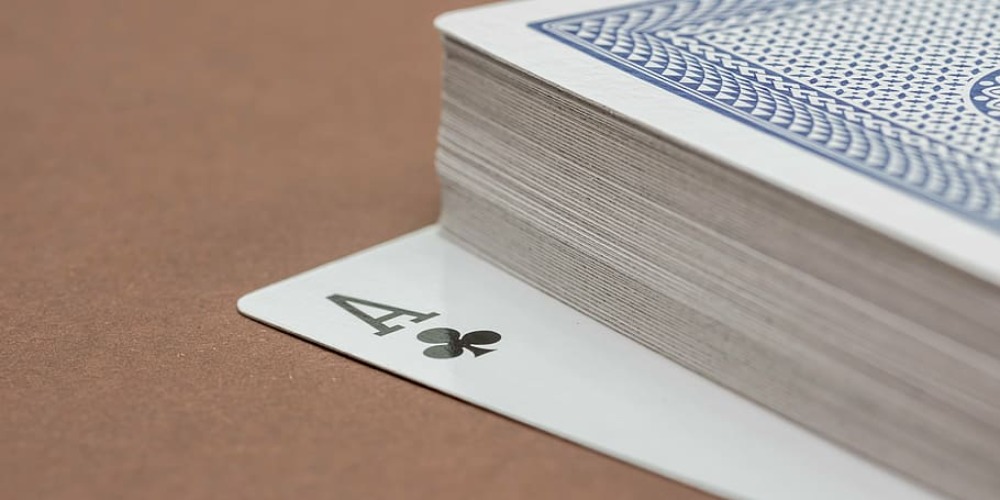 The five standard betting options in poker include:
Fold. To fold means to stop participating in the ongoing round. It means that you are not a part of the game anymore and you lose your bet. This option is used when the player thinks his cards are not good enough to keep playing. 
Bet. The first player to act in the game makes a bet, i.e. puts money or chips in the pot. All other players need to fold, call, or raise. 
Call. To call means to match with the bet that was set by another player by putting the same amount of money. 
Raise. Players who think their hands are good enough to keep playing, can raise their bets. They can raise (put more money) to open a betting new round.
Check. To check in poker means to stay in the game without betting at all. 
Also, there are so-called forced bets that include antes and blinds. Forced bets are necessary to make to get new cards. Antes are bets the player places to get the hand. They are smaller than in-game bets but they aim to prevent players from folding. Players must place antes on every hand in the game.
Blinds are similar to antes but players make them only when it's their turn. 
GAMBLING News -
December 2022