Don't bet on kids. Image source: Pixabay
Swedish regulators recently set a new precedent, of making betting on sports with under 18 players, illegal. The new regulation is turning out to be quite difficult for betting companies who are in an unfortunate conundrum. The new measures against this sort of betting have already seen implementation in August 2019. Four of the Swedish licensee have already been subject to a fine for allowing betting on underage sports.
Spelinspektionen is the Swedish regulatory body that is undertaking the task of monitoring betting on sports with under 18 players. ComeOn, one of the four guilty parties had to pay the fine of 6 million SEK for enabling betting on recent under 18 matches. Most penalties were imposed on allowing betting on European Football matches while one of them was on a single volleyball match.
The idea behind the fines is to protect underage players from the dangers that arise from the possibility of match-fixing.
Betting on sports with under 18 players: Football bookmakers suffering the most
Most sports have a specific age limit for participation, plenty does not. Therefore, it is a matter of high complexity when it comes to football betting. Assuming it is not an under 18 match, it is not unusual for the team to feature an underage player. The rulebook so far does not specify the rules which betting operators have to play by. Thus, rendering the legality of the whole commotion vague and risky.
In a case where betting companies may offer bets on an above 18 match, only to withdraw in case an underage player is up for substitution. Similarly, if an under 18 player is removed from the lineup of the match, will the companies start an urgent betting round? This new wagering dynamic is sure to make things highly inconvenient for betting companies, such as Unibet.
The unidentified boundaries of the fining precedent have resulted in superficial chaos among betting companies.
Betting on sports with under 18 players: All sports to face the Swedish consequences
Football differs from other sports on grounds of showcasing younger players. However, the same courtesies do not extend to other sports, most of which have only a handful of young players. Tennis has also seen under 18 players make it too prominent matches.
Boris Becker was only 17 when he won the Wimbledon Men's Singles title in 1985. Recently, Coco Gauff made into the US Open at the age of 15. Taking into account the popularity of these matches involving underage players, Swedish sportsbooks will be inevitably shunned.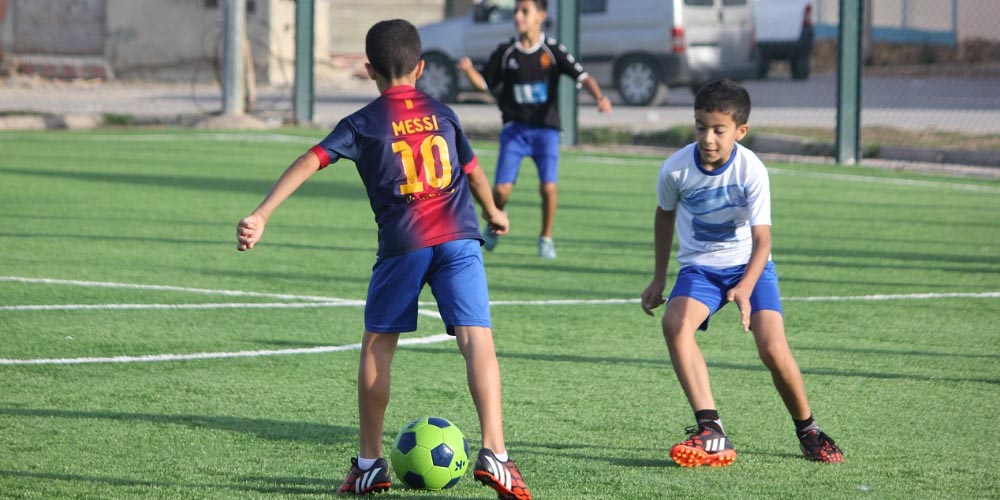 Sports like Formula 1 is among the lucky ones who are exempt from the regulation on betting on sports with under 18 players.
The underlying hypocrisy at play
While the Swedish regulators are in modifying the betting grounds, the relationship between betting companies and sports teams are going unnoticed. It may seem quite contradictory that betting companies have to forfeit the right to earn money from a football game; meanwhile, football teams and organizations will continue to take money from them.
The football jerseys of many players currently sport logos of betting companies that are in a sponsorship contract with them. For instance, Unibet is in partnership with Club Brugge who sport their logo on their sports kit. However, from time to time they may not be able to earn money from their investment.
Online sportsbook news in Sweden reports that due to the strict implications, the Gaming Innovation Group has shut down its sportsbook in Sweden.