It is normal in modern-day football to swap clubs for footballers as many times as they want. But to move from a club to its biggest rival can still be a sin in the eyes of the fans. Especially if one of their most loved players join an old enemy. That's exactly the case of Luis Figo, whose move was one of the biggest transfer scandals in football history. 
Everyone can understand that footballers are just like us. Always looking for a better workplace with a higher salary, better conditions, and a friendly atmosphere. But looks like all that matters now is money, and being faithful to one club is not an option anymore. But while most transfers don't really bother the clubs and fans, some of them are remembered forever. 
Premier League players caused upset in the biggest transfer scandals in football
There are some legendary rivalries between English football clubs. Like Tottenham vs Arsenal, Liverpool vs Manchester United or Liverpool vs Everton. So to move from one of these clubs to their biggest rival is a really serious act.  Every player should calculate with its consequences. Like it happened with Sol Campbell, who joined Arsenal in 2001 after spending 9 years at Spurs. After his move, he was called Judas, and fans even now can't forgive him. 
Maybe as he did his move in a demoralizing way. After telling everyone he won't move,  he didn't renew his contract with Tottenham. His club would have offered him the highest salary ever paid by the club. Moreover, he declined the offers of other top European clubs and moved to Arsenal on a free transfer. What was his reason? Money was an important factor as well, as Tottenham couldn't match Campbell's expectations, while Arsenal could. But also the conditions, the management and the other players as he said himself to ESPNFC. 
"Going to Arsenal was a big progression for me. Everything about Arsenal was better than Spurs at the time from the players, management to the mentality of the club and the facilities. I wanted to improve myself as both a person and a footballer. It was a highly controversial move and Spurs fans have not forgotten it, but it was the best thing that I could have done for myself."
Sol Campbell here still as an Arsenal player [Ronnie Macdonald [CC BY]
Other Premier League transfers with lots of noise
But famous players left the Gunners as well, like Ashley Cole who moved from Arsenal to Chelsea as it was reported by online sportsbooks in the UK.  For similar reasons as Campbell, the West London club could simply offer him more money. He got the nickname of 'Cashey' Cole, but he still became one of the most important players at Chelsea. Then there is an even more loved Gunners player, Robin Van Persie. He's case is also one of the biggest transfer scandals in football. The Dutch striker moved to Manchester United after 8 years in London. He helped his new club to win the Premier League, even scored against Arsenal in their game. Well, Manchester United won't win this season, but you can make a bet on Ole Gunnar Solksjaer to be the next sacked manager with the odds of 2.00. 
The biggest betrayal in Spain
Probably the biggest two football clubs in the world are the Spanish giants and arch-rivals, FC Barcelona and Real Madrid. I don't think fans could imagine a bigger sin than one of their players moving to the rival club. That is though exactly what Barcelona captain and real legend Luis Figo did in July 2000. He left for Real Madrid, which fans could never forgive. When Figo returned to Camp Nou in a white shirt, the public didn't greet him very well. They threw Plastic bottles and even a pig's head towards him.
But in Figo's move, the background was actually more complicated. It happened at the same time, when Real's current president, Florentino Perez tried to win the presidency. He was campaigning with the signing of Figo. It wasn't confirmed at that time. It was only going to happen if he would become president. The rest is history. Perez became Real's new president, and Figo moved to Real for a record amount at that time, after Barcelona didn't want to pay €30 million just to keep him. 
A similar thing happened in the case of Neymar, who moved from Barca to PSG in 2017 for a record amount of €222 million. His transfer would make the fans angry, but at least it didn't make an enemy of him. We'll see the reactions if the two teams meet in the Champions League, you can find the odds for all games at Unibet.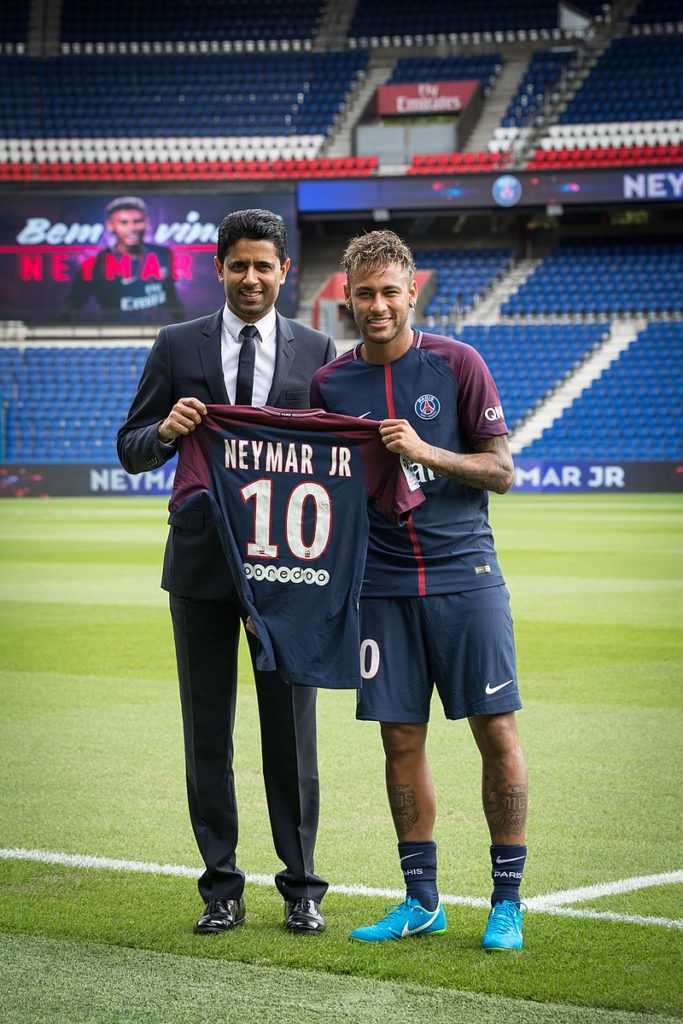 Transfer scandals in other countries
Though Germans are generally more reserved, fans can get upset here as well if their favorite player joins a rival club. As it happened with Robert Lewandowski who scored 107 goals for Borussia Dortmund and helped them win the Bundesliga titles. Then in 2014, he joined the club's biggest rival, Bayern Munich as online gambling sites in the UK were also mentioning it. Lewandowksi followed his teammate, Mario Gotze who did the same swap in the previous year, 2013. But unlike the Polish, Gotze has returned back to Dortmund in 2016. He said he regretted his move away from the club. 
In Italy, one of the biggest transfer scandals in football was the move of Gonzalo Higuain, who left Napoli for Juventus. It was a huge loss for the team and fans were not happy about it. They were throwing toilet papers with the striker's face printed on it. They also called him a traitor on banners. Higuain didn't seem to be affected much as he continued scoring goals at his new club in the same way as before. 55 goals in 105 games. 
Ironically even after his performance, the Argentine had to move to AC Milan on loan. With the arrival of Cristiano Ronaldo, the club didn't need him anymore. But this season he is back, Juventus is leading Serie A, while Naples is struggling. Bet on their next game at the weekend at Unibet.