As we can see, bitcoin is only the beginning. Much more interesting are blockchain bookmakers and their technology that solves the problems with trust. A blockchain is a chain of blocks that store transaction information. There is no control center in it, and no one – neither the user nor the operator – can change the data in it. Each transaction is conducted on the principle of a P2P network. This protects both the player and the operator. 
Let's start with digital currencies. Online gambling sites in the EU, in addition to the traditional Dollar and Euro, are increasingly supporting bitcoin. By the end of the year, every fifth online casino will have such a function. Bitcoin is profitable for players due to the speed of payments, the absence of problems with currency conversion, low fees, etc. Here are several blockchain bookmakers you can check:
Blockchain Bookmakers: Prospects for Using Blockchain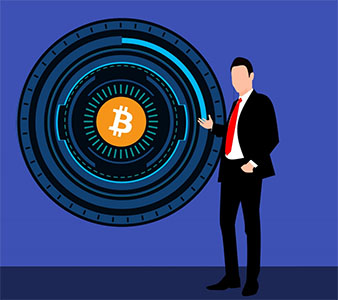 Bookmaking originated several thousand years ago. For centuries, betting and gambling were regulated with laws. The industry boom occurred in the 1990s when bookmakers started to accept bets on the Internet.
Cryptocurrencies, blockchain bookmakers and betting companies – how are these three concepts related? What tasks and problems can a modern rate operator solve by including them in his work? We can get the answers to this and other questions by analyzing the international market. 
For sports analysts, a smart contract system (ASSC) is provided for selling their own predictions. Smart contracts will help professional analysts set up fees for every bet. A number of online sportsbooks may look promising among all, but this is not the norm. Unfortunately, the very best has not yet been finalized.
Modern gambling and blockchain technology
However, gambling, as one of the most profitable markets, is changing dramatically. With the advent of blockchain and cryptocurrencies, many crypto casinos also appeared. They offer usage for the most popular currencies to replenish their balance. Of course, cryptocurrencies provide security and anonymity to their owners, but the question of fair games and fair winnings remains open. Here comes the rescue blockchain! 
However, now there is already a comprehensive solution for game providers and blockchain bookmakers in order to provide users with games with a guaranteed percentage of winnings. Moreover, players can check the balance of the casino in the blockchain and calculate the real percentage of winnings for each game. The blockchain does not allow changes to the data registry and provides transparent activity and accountability. It is great, isn't it?