Boxing Bets
Since the beginning of boxing, from the Queensbury rules to the present day, betting and boxing are synonymous. Up until the mid 1970's boxing wagers amounted to more that those being bet on the NFL. But years of corruption, dodgy fights and awful judge decisions saw it's popularity dwindle. Today no one really considers boxing a serious punt. These days, with boxing trying to clean up it's image, betting on boxing is making a (very) slow comeback.
Introduction: Boxing Bets
Today no one really considers boxing a serious punt. These days, with boxing trying to clean up its image, boxing bets have been trying to make a (very) slow comeback. One of the problems with the sport, is that sports which involve bodily violence, in particular the type that can lead to permanent brain damage, have left the public cold. The idea that the only means of escaping a life of poverty is in the ring, is a point of view that firmly belongs back in the Victorian history books. Never the less, we are here to talk about betting on boxing. So, without too much ado….let's take a look.
Win, Lose, or Draw
If you give it's a moment's thought, boxing bets are going to be pretty straightforwards. Boxing uses the money-line and the odds are given to each boxer's name. For example, in a hypothetical boxing match the odds could be as follows:
Dirk Smith: -200
Pete Simons: +150.
Draw +2000
So, if you were to wager on Smith, you would be risking $200 in order to maybe win $100. But if you wager on Simons, then you'd be risking $100 to order to win $150. If you think that the fight might end with a draw, then you would be risking $100 to win $2000. Please do note that money line odds for boxing bets are always given in $100. In a real betting situation you don't have to put down $100, you could bet $20 in order to win $30.
It does seem obvious, but with boxing bets, your fighter must win, or you can say goodbye to your bet. For example, if the fight is declared a draw, then your bet is also lost. If, on the other hand, you actually bet on a draw, then congratulations are in order, as you've just scooped up a nice chunk of change. If the fight you're betting on doesn't provide for the option of a draw, and if a draw occurs at the end, then your money will be re-funded, just as in any other sport. This system works the same at the online sportsbook sites in the US as well.
Boxing Proposition Bets
Now because a number of fights can easily be unfair or rather, pretty one sided affairs, then the sports bookmakers like to come up with any number of proposition bets such as over and under bets. This is only natural as a means of covering themselves. These boxing bets can be on such factors as to whether the bout will go all the way or whether it will be stopped by the referee. Or even whether the fight will end in a knockout.
Over or Under
Probably the most popular proposition boxing bets are the over or under for the length of the fight. The bets functions in the same way as any other over or under bet in any number of sports. So instead of just wagering the over or under score count, you are betting the over or under number of rounds. For example:
Over 6 full rounds -140
Under 6 full rounds 120
As long as both fighters are in the ring and on their feet in the 7th round, and you have bet over 6 rounds, then you win. If you wager on under 6 rounds, you will be a winner if the fight is stopped any time prior to the end of round 6. So, if the fight were to be stopped at the end of the 6th but the beginning of the 7th, then all bets are off and you would lose your wager as all over or under bets would lose.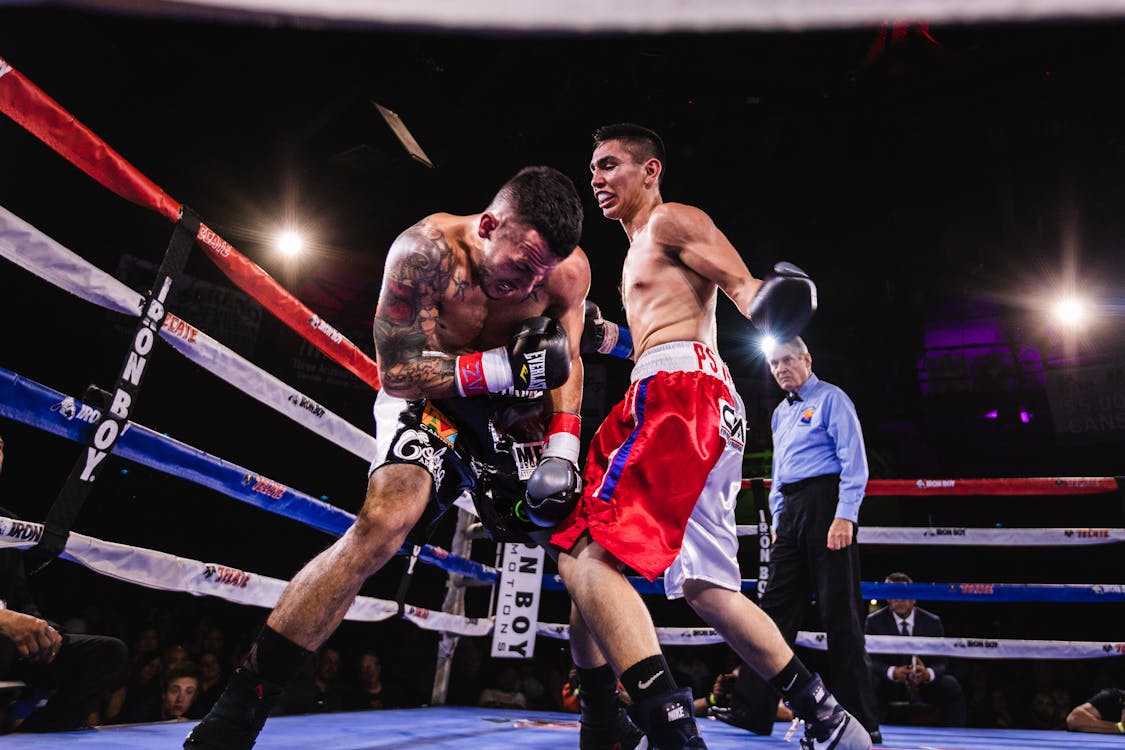 Boxing Bets: Knockout or Stoppage
This is another popular wager. Whether one of the boxers will win by a knockout or a stoppage. Again, returning to our hypothetical match, these are the possible odds of a knockout or stoppage by the referee:
John Smith by KO or stoppage -110
Pete Simons by KO or stoppage +200
Let's say that you're backing Smith. So you can only win your boxing bets at the online gambling sites in the US if he scores a knockout or if the referee stops the fight and Smith is declared the winner. Sorry to say, that if your boxer Smith only wins the fight via a decision, then your bet is lost. For Simons, betting on him is just the reverse. Brown must win by either a knockout or a stoppage that declares him the victor.