Can the diminutive Croatian win the golden ball?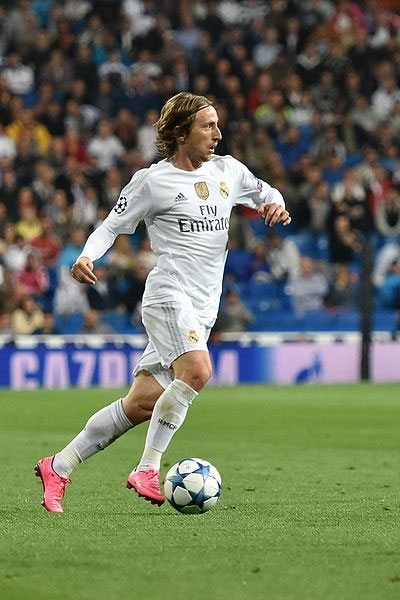 After helping Real Madrid clinch their third consecutive Champions League triumph and guiding Croatia as captain to their first-ever World Cup final where they finished as runners-up, UEFA has decided to award the prestigious Men's Player of the Year gong to Luka Modric.
But now the attention is immediately turning on yet another trophy, as online sportsbooks in Croatia are already lining up odds on Modric's chances of securing the Ballon d'Or for 2018. Winning the golden ball would be justified, considering the amount of impeccable work he has put in for both club and country in 2018.
Cristiano Ronaldo and Lionel Messi have been the only winners of the Ballon d'Or for the last decade (both of them have five golden balls apiece), with the last person besides them to lift the award was Brazilian playmaker Kaka in 2007.
Could Modric actually be the first player to break the hegemony that the Portuguese and Argentine have enjoyed so far? He quite possibly could, and the reason for that is somewhat straightforward. Messi's only bigger trophy in 2018 has been clinching La Liga, which is a considerable achievement but not as big and impressive as lifting the Champions League – a competition that Ronaldo and Modric have won for the third consecutive time, which basically means that the two of them are tied in running for the 2018 Ballon d'Or, based on this.
But Modric has a slight upper hand when it comes to his vote, as he put in a lion's share of work when playing for Croatia at the 2018 World Cup, which saw them reach their first-ever final. Despite losing to France in the final, Croatia recognized that without the 32-year-old midfielder they wouldn't have reached so far in the tournament. A silver medal from a World Cup can go a long way, which is why he could win the 2018 Ballon d'Or.
Modric remains grounded despite winning tons of silverware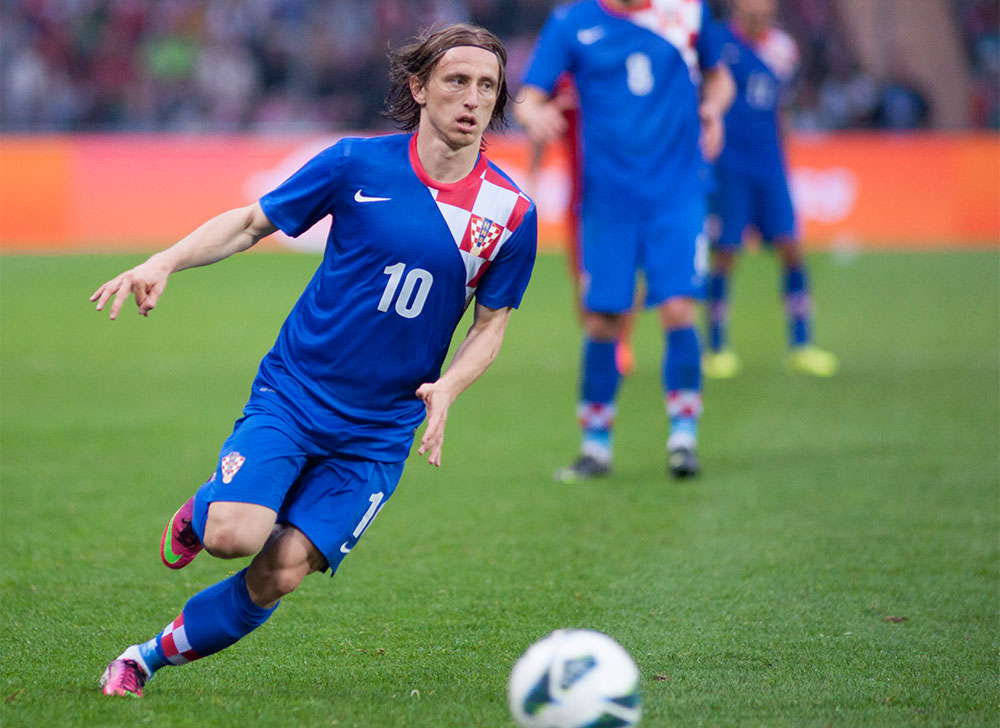 After receiving the UEFA Men's Player of the Year award, the Croatian captain expressed his gratitude to his teammates and staff at Real Madrid for helping him through the good and bad times he's experienced. On top of being crowned the best player of the year, UEFA also selected Modric – along with some other Real Madrid players – in the 2017/18 Champions League Team of the Season, providers of internet betting in Croatia report. The midfield maestro said:
"It's an incredible moment for me and I feel excited and proud to have won this great award […]. I would like to thank everyone who voted for me to receive the award, my club, Real Madrid, my coaches and my teammates who support me through the highs and lows. This award belongs to them as well."
Modric, with 313 points, finished ahead of former teammate and now Juventus star Cristiano Ronaldo and Liverpool's iconic forward Mohamed Salah, both of whom received 223 and 134 points respectively. The voting representatives were composed of 80 managers that participated in the group stages of both the 2017/18 Champions League (32) and Europa League (48), as well as 55 top sports journalists that were selected by the European Sports Media (ESM).