Casino Tourism Around The World Is Growing Beyond Measure
Pros and cons of gambling tourists!

The cities and their casinos that attract millions of people!

Check out our article about casino tourism around the world!
Casinos have been part of our history for hundreds of years now. If you travel a lot, you can see that casinos come in all shapes and sizes and can appear in, basically, any place, depending on which country you go to. Every gambler or occasional gambler always looks for places where they can play some. The reason why so many casinos are around the world is simple. They help the economy tremendously. It's a win-win, usually! In this article, we will write about casino tourism around the world!
Pros and Cons
The pros include the vast amount of money a casino produces each day. Also, if a casino is successful, then the country also makes a profit, which is the main motivator behind opening so many of them. The governments not only benefit from the taxes, but when people eat, drink, or buy gifts in places like these, the state also makes money with it. Also, there are benefits of gambling when it comes to individual gamblers. If you play in moderation, it's fun and exciting. As for cons, there are more of them, unfortunately.
Gambling in itself can be innocent or dangerous. It depends entirely on the gamblers, but people make mistakes. Even big ones. One of the main problems is that casino criminalism is increasing. Wherever money is at stake, problems appear immediately. No one likes to lose money, but the problem is when they lose their heads too. People tend to do stupid things when they are angry. That is why strict security measures are needed. Another issue is stealing or robbery. If something like this happens, the guests and employees are all in danger. In any case, you need to trade carefully with gambling. Check out our article about the advantages and disadvantages of traditional vs online gambling!
Casino Tourism Around The World – Las Vegas
When someone mentions casino tourism around the world, most people think of Las Vegas first. It's not surprising at all. If it comes to gambling, it's the most popular destination. Plenty of books and movies present how the casinos in Las Vegas suck in the tourists.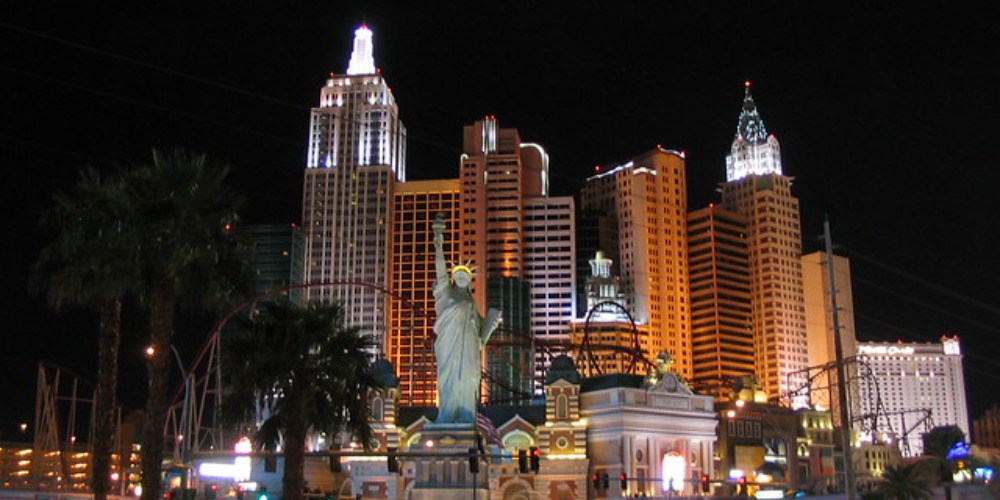 The whole city seems like a different world, full of magic and luxury. So Sin City deserves special attention. If you could choose only one gambling house, you would be in trouble, and the same goes for the hotels. Though why is Las Vegas so attractive to tourists? Being full of casinos, attractions, shows, bars, and restaurants is only part of the charm. It is also a popular place for couples who want to elope, and, simply, the city never seems to sleep. 
Though the most attractive feature of this place, most likely, is the quick and smooth way things happen in Vegas. Just think about the neverending series of weddings and divorces. Many celebrities who got married there couldn't get divorced fast enough. The place ensures people that making mistakes is okay and raises the weight of problems off of their shoulders. The saying what happens in Vegas stays in Vegas is proof of that. People give themselves breaks and permission to let loose for a little bit. It's the perfect spot for those who love to play or want to try it. The fast pace, the glamor, and the life-is-great vibe capture tourists. However, casino tourism in the US does not only consist of Las Vegas. The second most popular casino city is Atlantic City, which also has surprises up its sleeves.
Monaco
Let's move to Europe. Monaco and Monte Carlo are probably the first names that come to mind. You are not mistaken. All that luxury and wealth radiates from every surface of the casinos on the French Riviera.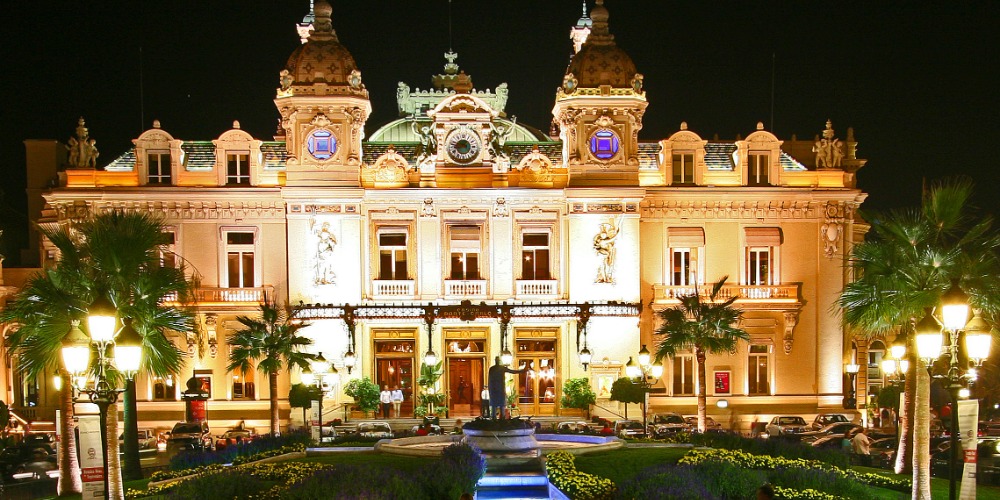 The small kingdom offers plenty of possibilities for the visitors, besides the incredible landscapes, buildings, and yachts. While Las Vegas is for everyone, regardless of social class, simple tourists stick out in Monte Carlo like a sore thumb. Just the form of government says it all. Monaco is a constitutional monarchy, with the Prince of Monaco as head of state. 
The royal status of the country suggests lavishness and old money. Casino tourism around the world is a vital part of the states since, as we have already mentioned, the government makes a significant profit from it. Monaco is no exception. No matter the long history of the monarchy, without the casino city and its tourists, they wouldn't be able to afford such luxury. The Casino de Monte Carlo is so imposing that the film industry often uses it as a filming location. Don't worry if you can't hop on a plane and head there to visit the gambling houses. You can do that at online gambling sites in Monaco!
Casino Tourism Around the world – Macau
If you want a slightly more exotic place, then Macau is for you. The city, which is part of China, still functions as a separate city-state. As a special administrative region of China, there are plenty of impressive casino complexes and casino houses in Macau. Even though gambling is not legal in the country. Macau is the largest casino center in Asia, and now that it has become popular with tourists, it is slowly turning into the casino center of the world. Macau casinos combine stunning architecture, entertainment, excitement, and a sea of enjoyable casino gaming.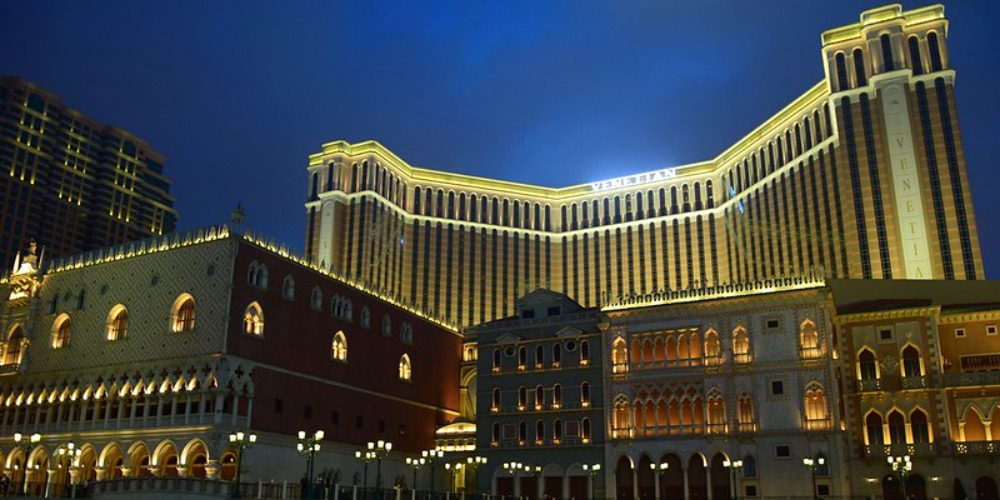 You can try your luck in many places, like Venetian Macau Resort and the City of Dreams casino. In addition, Venetian is one of the largest casinos in the world. It opened in 2007 and has been getting bigger and bigger ever since. The city has undergone tremendous development recently, with more and more investors seeing the potential of opening a business here. If you are looking for a great hotel, you don't have to search for a long time. Five-star hotels, like Wynn Palace, Ritz-Carlton, Hotel Okura, etc., are waiting for you! However, nowadays, mainly due to the strict travel conditions, most casino fans prefer to play online. Check out Ignition Casino and try it yourself! 
Singapore
The other option in Asia is perhaps even more exotic. If you can handle the heat, palm trees, impressive buildings, and enormous casinos, you would love Singapore. However, pay close attention to one thing! Their lives, culture, and rules are very different from European and American standards. Before traveling there, thoroughly research what is allowed and what is not. At Ignition Casino, check out what you should know before flying there.
Casino Tourism Around The World – London
Would you have guessed that London has casino tourism? Whether you're interested in high-stakes games or the world of slot machines, London's unique casinos and trendy casino culture suit all tastes and budgets. Famous names like The Empire Casino and Hippodrome Casino give their players exclusivity when looking for high-end slots and games like blackjack and roulette. You are guaranteed to feel like a VIP guest here, and by seeing the 0-24 hour security service, you can be sure that your money is safe.
Oldest Gambling House In The World
Casino di Venezia in Venice is the oldest casino in the world. If you're visiting Venice, where carnivals and gambling have a long history and tradition, check out the Casino di Venice as well. The building was built next to the canal in 1638 and initially operated as a theater. Although, it already had a separate gambling department. Later, the building was completely taken over by gambling, and it has not changed to this day. Check out its interesting history at Ignition Casino!
Conclusion – Casino Tourism In The World
No matter where you travel if gambling is on your to-do list, you won't be left empty-handed. Maybe only after visiting a casino! There is casino tourism around the world! Of course, there are cities on the list that you won't be surprised to see, as there is no one who has not heard of Las Vegas, for instance. The city is famous for its nightlife and gambling houses. What happens in Vegas stays in Vegas, and there are about 100 casinos in the area to keep you entertained. France is not only famous for its beautiful beaches, wine, and food specialties. The country is also home to one of the oldest casinos in the world. Not only in the south part of the country but also in the capital, there are plenty of exclusive casinos to try your luck at. 
Asia has become a new gambling paradise. China has recently opened up to tourists and is currently booming in the casino industry. In Macau, more than 30 casinos await tourists, where you can gamble under the skyscrapers and night lights. In Singapore, gambling has long been considered illegal, but today it has changed, and there are now plenty of exclusive casinos waiting for tourists in the Asian city. The UK is also home to a couple of very large casinos. Although London is not necessarily famous for its casinos, a few hotels also offer exceptional gambling options. Check out our article about the best new casinos opening in 2022!
GAMBLING News -
December 2022