Conlan vs Nikitin Betting Tips
Posted: December 16, 2019
Updated: February 20, 2020
Michael Conlan opens up as a huge favorite

Both boxers run unblemished winning streaks
Michael Conlan is close to getting his revenge! The Irish boxer is set to take on Vladimir Nikitin in an anticipated 10-round featherweight grudge match. Seeing as boxing loves a good narrative, this showdown will draw a special attraction and bookies have already released the odds. Here are the best Conlan vs Nikitin betting tips.
Initially, this bout was supposed to take place in Belfast on August 3, but Nikitin suffered a torn biceps in training. The promotion later announced that the fight was rescheduled and the Madison Square Garden will host the event on December 15. Despite the main card triple-header, Conlan's matchup with his Russian nemesis will be a show-stealer. Following their highly controversial 2016 Olympic quarterfinal bout, this standoff was just a matter of time. As expected, the online sportsbook sites in the US jumped at the chance, setting a huge margin between the odds. Let's break down the matchup!
Conlan vs Nikitin Betting Tips

| | |
| --- | --- |
| Michael Conlan | 1.062 |
| Vladimir Nikitin | 8.00 |
Conlan vs Nikitin betting tips foresee a redemption
Michael Conlan will enter the ring unbeaten, with a 12-0 professional record. He comes forward as an aggressive brawler having 58,33% of his victories set via KO. Mick hit online sportsbook news in the US when he debuted under Top Rank boxing promotion.
Starting as an amateur, he reached number one in the AIBA bantamweight world rankings then won a bronze medal at the 2012 Olympics. Hailed as one of Ireland's most successful amateur fighters of all time, Conlan went on to win a gold medal at Rio 2016 Olympics. However, in the men's bantamweight quarterfinal stage he was eliminated by a controversial call, in which his current opponent secured the victory.
Robbed of his dream, the Irish boxer immediately decided to move to the professional scene. His career is being carefully managed to ensure that he matures at the right pace. Performing at the boxing Mecca on St. Patrick's Day, Mick has become quite a ticket-seller.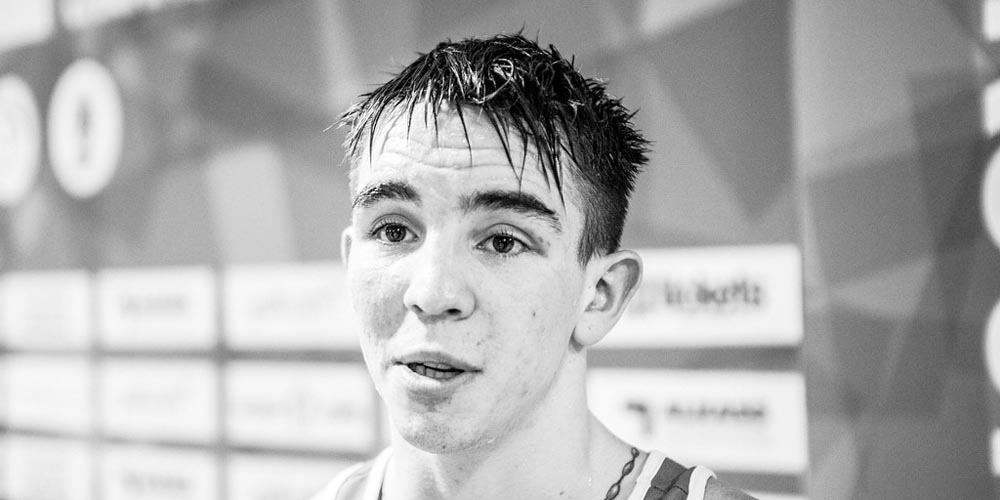 Currently trading on Bet365 Sportsbook at odds of 1.062, Conlan maintains an absolute edge over Nikitin. He is the most experienced in the matchup and is faster than the Russian. He is also fierce, emotionally buzzed, attracts the audience with an excellent ringcraft.
The 28-year-old Irish sensation has excellent footwork, which kept him out of trouble on more than one occasion. He sports a superior punching out of the duo and has knockout power. No doubt, Conlan is a clear favorite against Nikitin, but betting-wise he is not the punter's best choice. The stoppage market, however, will come handy, seeing as Vlad will take the bout to distance and Conlan will go for a KO.
Third time is a charm
Regardless of the 8.00 odds rate, Vladimir Nikitin will enter the upcoming bout with an unblemished record. It took him much longer to turn to the professional scene after his last encounter with Conlan. He signed a professional contract in 2018 with Top Rank as well. There are speculations that his desire to face Conlan as a pro largely affected his decision. So far, Vlad has won in all of his three fights by a decision.
It's hard to ignore all the irony plaguing this rivalry. Nikitin has two official victories over Conlan at the amateur level. He has fought on the same card as Conlan twice after turning pro. The message was clear: these two will meet again. The Russian boxer is quite a newbie and putting him against experienced Mick so soon seems rushed.
Albeit an underdog, Nikitin is nearly on the same level as Conlan boxing-wise. He is an ultra-aggressive and clever fighter with a phenomenal work-rate. Being a volume puncher, the Russian has brilliantly mastered the distance management and is just as dominant as his opponent. Vlad has made it hard for anyone to knock him out. He will opt for the same defense strategy against the Irishman. Nevertheless, he needs to work on his footwork and speed, since Mick is very fast. If you intend to follow the Conlan vs Nikitin betting tips, check also our latest review about Bet365 Sportsbook.