Denmark with best 2019 World Handball Championship odds as They Co-Host with Germany
Updated: January 10, 2019
The 2019 World Handball Championship odds shift in favour of one of the host nations, Denmark! Close behind them is co-hosts, Germany and defending champions, France. The 26th Championship is organised by the International Handball Federation and will be held in Denmark and Germany from 10 to 27 January 2019.
This article explores why co-hosts, Denmark have much better 2019 World Handball Championship odds than 6-time title winners, France!
The 2019 World Men's Handball Championship will begin on 10th January 2019, with an opening match between one of the most successful handball teams in the world, Germany and a unified Korean team since there have been positive relationships between the Republic of Korea and the Democratic People's Republic of Korea.
With this development, the International Handball Federation believes handball will continue to be a global leader in promoting peace and unity through sport.
But handball hasn't fostered just unity, it has bred rivalry as well! In the 2016 Olympics, The Danish Handball team made history by beating defending handball Champions France in the finals to take the gold medal. Once again, it seems these two handball teams stand the best chance of winning.
The co-hosts: Germany and Denmark!
According to online sportsbook sites in Denmark, Morten Henriksen, Director of Sports at the Danish Handball Association said, "The world championship in Germany and Denmark presents handball on the highest international level."
We expect the Danish team to play to that standard as coach Nicolaj Jakobsen, sets out to have a better result than they did in the 2018 European Handball Championship were they finished 4th.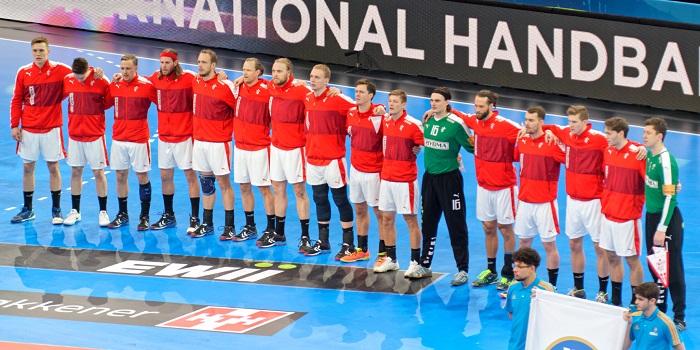 What will be in favour of the Danish team would be the home advantage, established stars such as Lasse Svan, Mikkel Hansen and Niklas Landin as well as the ambitious young players. This is why they have the best odds to win 2019 Handball World Championship! Their odds are 3.20 just edging ahead of France.
We can't talk about the Danish team, without talking about their co-hosts, Germany. The German national handball team has won 2 European Handball Championships and 3 World Handball Championships, one of which they won on home ground. They would be hoping for the same inspiration while playing at home. The German coach, Christian Prokop has been spoilt for choice since he has players from younger national German handball teams as well as players from the squad that competed in the 2016 European Handball Championships and won. Their odds are 5.30.
Bet on France, the defending Champions!
In total, the French handball team has won 2 Olympic Gold medals, 6 World Handball Championships and 3 European Handball Championships as reported by online sports betting in Germany. Currently, Didier Dinart's French team are the reigning champions after winning the World Handball Championship at home in 2017 with 9 clear wins. Even though France finished 3rd in the recent European Handball Championship they are still clear favourites to win.
New Stars like Ludovic Fabregas, Dika Mem or Nicolas Tournat will need to emulate their predecessors and sustain France's dominance in international handball! Their odds are 3.20.
Denmark

3.20

France

3.20

Germany

5.30

Spain

6.50

Norway

9.00

Croatia

16.00

Sweden

12.00

Qatar

65.00

Hungary

50.00

Russia

99.00
Teams to watch out for!
Spain last won the World Handball Championship in 2013, but have been more consistent in the European Handball Championships, winning Bronze in 2014, Silver in 2016 and then Gold in 2018. If they can channel that consistency from the European Handball Championship to the World Championships, they will certainly be contenders. Their odds are 6.50.
Norway's handball team shows a lot of promise. They qualified to the competition by beating Switzerland in a European playoff. They had almost made it to the semi-finals of the European Handball Championships if it hadn't been for the French team. Their odds are 9.00.
Remember to bet on the 2019 World Handball Championship odds at 1xBET Sportsbook!
GAMBLING News -
December 2022