Old-school slot tournaments and their archaic buy-in concept
Most articles about online slot tournaments will teach you what slot tournaments used to be… 5 years ago. Should you want to manage a tourney based on that outdated information, it'll be like a second puberty: confusing. Therefore, I have complied all the real, and up-to-date knowledge you need as beginner online slot tourney player.
Buy-in, bankroll, and all that hotchpotch has nothing to do with online slot tournaments in 2019. Today, finding a slot tourney where you have to make a payment (buy-in) just to join is much harder than finding one that you can join for free (freeroll). Yes, back in the day you had to make an entry fee for slot tournaments, like they do in poker tourneys.
To that I say:
No, ma'am.
The features of modern slot tournaments
So what is an online slot tournament then? The definition is:
Online slot tournaments are regular casino events where players can win a share of a pre-set prize pool for collecting points throughout a certain period via betting or winning on slots and outranking their peers on the tournament's leaderboard.
Modern slot tournaments have the following features:
Fixed prize pool
Leaderboard
Theme
Freeroll
Regularity
1. Fixed prize pool
In today's slot tournaments the prize pool is fixed. It is no longer made up of the player's contribution, aka the entry fee. Instead, online casinos announce the prizes alongside the tourney itself.
The prize pool is not the first prize. The prize pool is the total amount of prizes that will be shared among the top players at the end of the slot tournament. Obviously, the pool will be distributed according to the players' rankings.
2. Leaderboard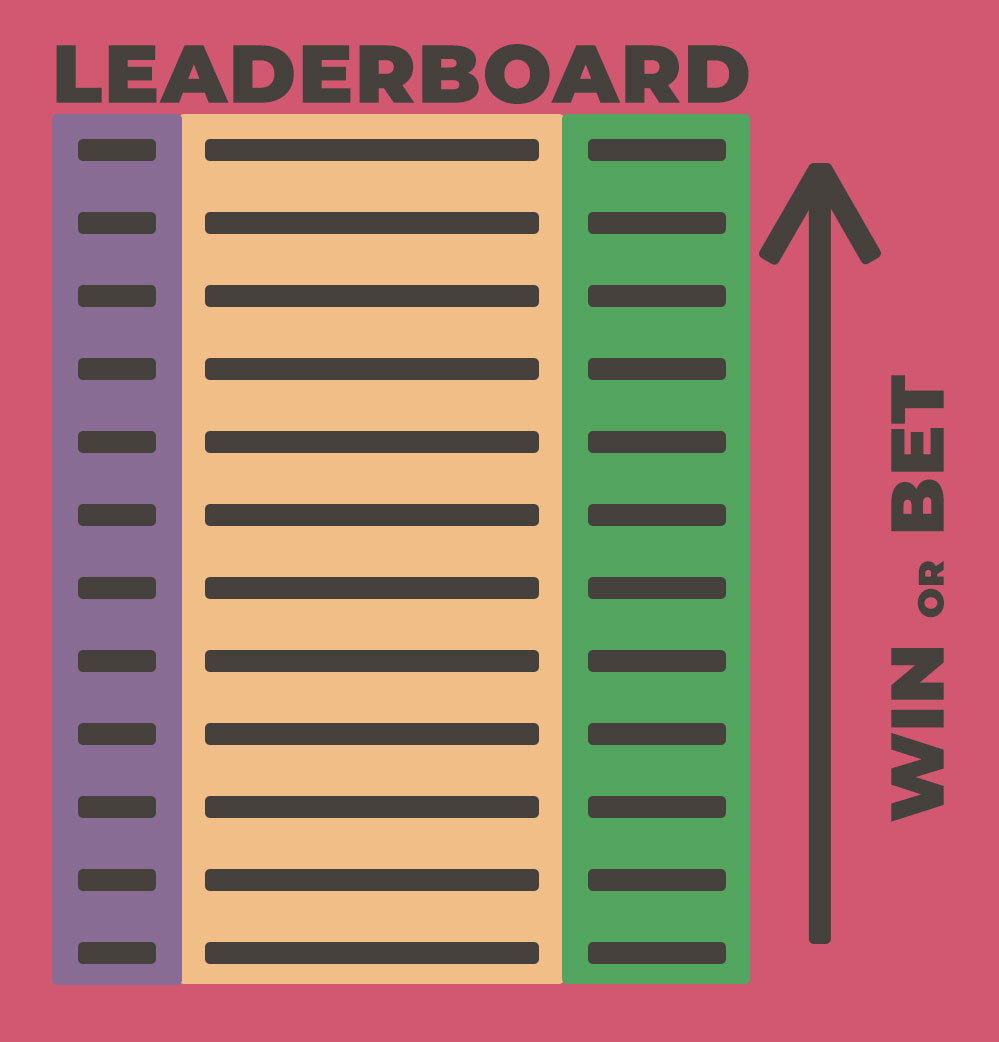 Slot tournaments are based on leaderboards. The concept is simple: with each bet or win you make on the featured slots, you collect points. The player with the most points will be on the top of the leaderboard. Also, that player will be the one to take the biggest share of the prize pool.
Slot tournament leaderboards are updated in real-time. However, you cannot see the full nicknames of other players. On the other hand, you can check out their points. This is important, since it will show you how many points you need to rank and win something.
How long is a leaderboard? There's no ultimate answer or realistic average because of the extremes. Some, like VideoSlots Casino have over 1,000 winners per week, while most casinos offer 10 to 50 spots on their leaderboards.
3. Themed
Online slot tournaments usually feature a list of games that were chosen based on something that they have in common. It could be their subject (e.g. Halloween themed slots) or their developer (e.g. NetEnt or Microgaming).
4. Freeroll (no buy-in/entry fee)
The most it takes to join an online slot tournament is a click on an 'Opt-in' or 'Join' button. Sometimes you don't even have to do that as you'll be automatically added to the tourney. At the end, of course, it is up to you whether you want to take the prize or not.
Instead of an entry fee, at times casinos require you to make a deposit to your account in the promotional period. Or, to make an initial bet of a certain amount. However, that money is yours. Your deposit remains on your account and what you win on that initial is bet is yours as well.
Therefore, if you see a slot tourney where you are required to pay a separate entry or buy-in fee, I'd suggest you move on.
5. Recurrent
Slot tourneys have lost their exclusivity. They are much more accessible than before, as almost all casinos have their own regular tourneys. Usually, the whole event restarts on a weekly basis, but there are some casinos where there's a new one every day.
Holiday-themed tourneys are the exception. I hate to disappoint, but finding a Christmas-themed slot tourney in July will be a hard task. Though, contacting the casinos' support with a request is definitely worth a try.
Two options to collect leaderboard points: winning or betting
I have mentioned this briefly under 'Leaderboards.' The newest online slots offer one of these two options for point collection:
Win
Bet
If the pointing is winning-based, it means that you'll get points every time you win something on a slot. The amount of points will be based on the amount you win. If the pointing system is bet-based, you'll collect points with each bet you make. Again, the amount of points you'll receive might be based on the amount you bet. Furthermore, there's tends to be a minimum bet limit.
---
Four types of prizes: cash, bonus, free spins, or comp points
There are huge differences between prize-types in slot tournaments. Since free spins and bonus money are huge in the online gambling community, they are regularly featured in the prizes. Take a look at the specifications of each prize prize-type. Knowing the prize-type will come handy for online tournament strategy.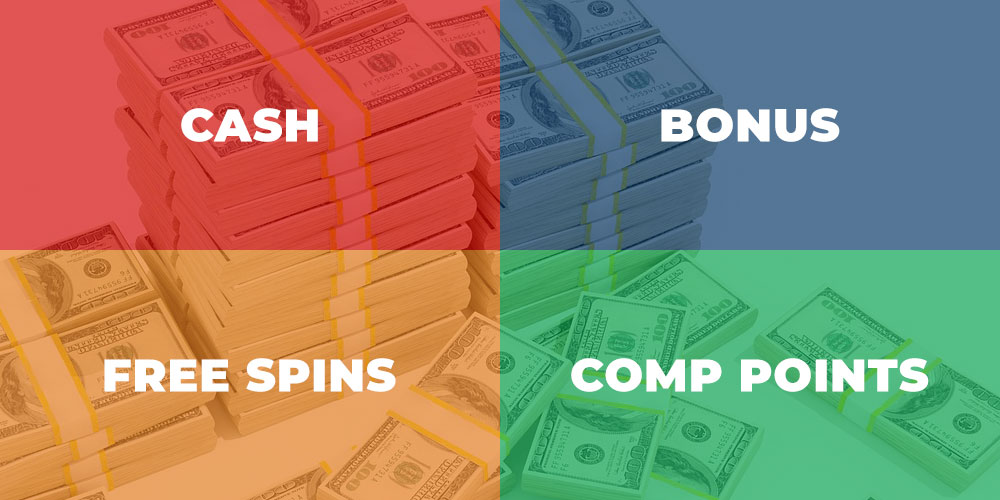 1. Cash prize pools
Hands down the best type of tournament. It is what you see is what you get. If the top prize is said €100 you'll get €100 added to your balance. That €100 is cashable, meaning that you can withdraw it anytime. No wagering or rollover.
2. Bonus money pools
If the prizes are in bonus money, it means that after winning you'll must to fulfil a few requirements in order to withdraw the amount. Most importantly the wagering requirements. Though, bonus money prizes in online slot tournaments come with much better wagering requirements than simple deposit bonuses (e.g. 10x instead of 40x).
3. Free Spins pools
This is very similar to bonus money prize pools but it includes an additional step: the spinning. Instead of cash, you win free spins on one or more slots. Usually, these come with wagering requirements as well. Although they are much lower than that of regular free spin bonuses.
4. Comp point pools
When the prize is a certain amount of comp points you'll have to learn about the online casino sites' loyalty scheme. Maybe the comp points can be exchanged for cash? Maybe you can purchase gadgets or free spins with them.
---
Online slot tournament strategy: read the rules!
The most important piece of advice is to read the Terms & Conditions and rules before joining any tournament. Maybe the prize pool is €1 billion, but it is paid in bonus money. A conscious player will familiarize herself/himself with those small letters before joining a tourney:
How many players will win?
What type of a prize is it?
How many points do other players have?
Can I use the prize / turn it into cash?
How much is the minimum bet per spin?
How long do I have to play?
Are there hidden payments, like wagering requirement?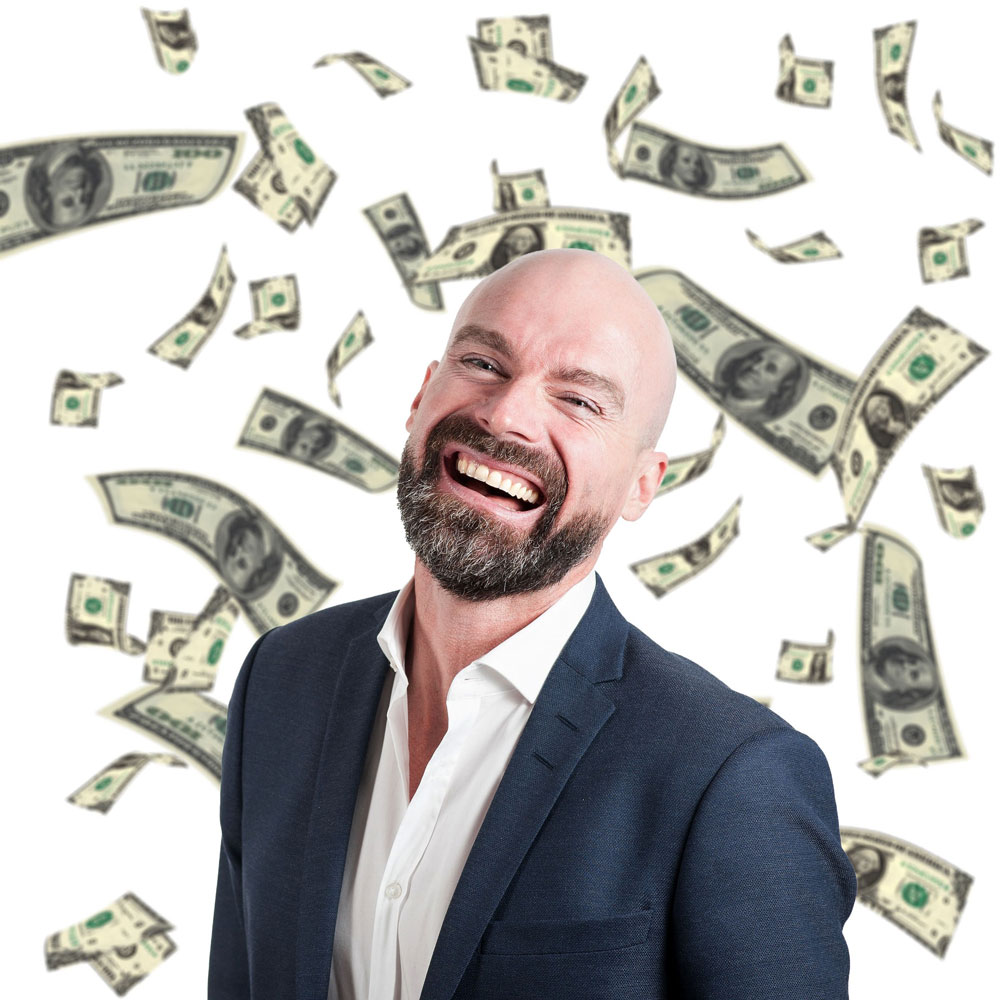 Answering those questions will reveal if a tourney is for you or not. Also, you'll learn whether your budget and time is enough to achieve a placement on the leaderboard.
As for practical advice: check the leaderboard before joining a tourney and throughout the tourney. It will show  you how many points you need to for a share of the prize pool. If the Top 3 is unrealistic, and other placements don't pay enough, search for a different tourney.
Are the featured slots any good?
Furthermore, don't forget to check out the featured games. Are they good ones? Are they from reliable developers? As a beginner, you should join tourneys that feature the most popular slots out there. There's a reason why other players like those games.
There are many tournaments out there with slots that have bad RTP and are notorious for not paying well. If you are serious about winning, do the research: read about slots' specifications.
Since slots are games of chance, the best online tournament strategy is to stay informed and avoid offers that are not up your alley.
The best online slot tournaments in 2019
No guide is complete without a real-life examples. We have collected the Top 3 sites where you can play slot tourneys on a regular basis. These are most players' go-to tourneys. However, now that you have read our Guide to Online Slots Tournaments in 2019, you are competent to hunt on your own. Good luck and don't forget to enjoy yourself: at the end of the day it is just recreation.
VideoSlots Casino's weekly Casino Races

#
Features
Details
1.
Period
Weekly
2.
Prize-type
Cash (non-wagering)
3.
Prize pool
€90,000
4.
Winners
11,288
5.
Pointing-system
Bet based(1 point / €0,2 bet)
6.
Featured games
All slots but progressives
Play at VideoSlots Casino!
King Billy Casino's slot tournaments

#
Features
Details
1.
Period
Daily
2.
Prize-type
Free spins with 10x wagering requirement
3.
Prize pool
270 free spins
4.
Winners
37
5.
Pointing-system
Win based (1 point / €1 spin)
6.
Featured games
Habanero slots
Play at King Billy Casino!
BitStarz Casino's slot tournaments

#
Features
Details
1.
Period
Weekly (Sunday – Saturday)
2.
Prize-type
Cash + Free Spins
3.
Prize pool
€1,000 + 250 free spins
4.
Winners
50
5.
Pointing-system
Bet based
6.
Featured games
All slots
Play at BitStarz Casino!