The final feature race of this year's Royal Ascot invites back the sprinters for a six furlong blast and there's no shortage of takers. Bookies like Bet365, one of the best online sportsbook sites in the UK these days, may well be offering Diamond Jubilee Stakes odds on Inns Of Court and Invincible Army to tempt even the most hardened cynic, however they're by no means the only two horses in this race with a chance at the purse, so here's a look at the runners and prices.
The Diamond Jubilee odds on Inns Of Court, Invincible Army and the rest of the runners are the veritable after dinner mints of the Royal Ascot meeting, coming as the feature race on the finale of what is five days of frantic flat racing. At just six furlongs and open to horses four years or up, with three year old's from the southern hemisphere permitted, the sprinters turn out in force, especially if they're still looking for a win at this most prestigious of UK flat racing festivals.
Here are the 2019 Diamond Jubilee Stakes Odds at bet365
| | |
| --- | --- |
| Houtzen | 33/1 |
| Yafta | 33/1 |
| Donjuan Triumphant | 33/1 |
| Keystroke | 33/1 |
| Tip Two Win | 33/1 |
| Beckford | 33/1 |
| Le Brivido | 25/1 |
| Lims Cruiser | 25/1 |
| Kachy | 25/1 |
| Dream Of Dreams | 14/1 |
| Bound For Nowhere | 14/1 |
| Sands Of Mali | 12/1 |
| The Tin Man | 10/1 |
| Blue Point | 7/1 |
| City Light | 15/2 |
| Inns Of Court | 6/1 |
| Invincible Army | 3/1 |
Only dating back to 1868 this is one of the more recent inclusions on the Royal Ascot schedule although the name has, very fortunately, since changed from "The All Aged Stakes", and the Diamond Jubilee Stakes odds on Inns Of Court will definitely attract quite a few punters on Saturday. This is somewhat unlike the expectations on Enzos Lad at 100/1 which won't be tempting anyone to avail themselves of UK gambling laws except perhaps those who own it.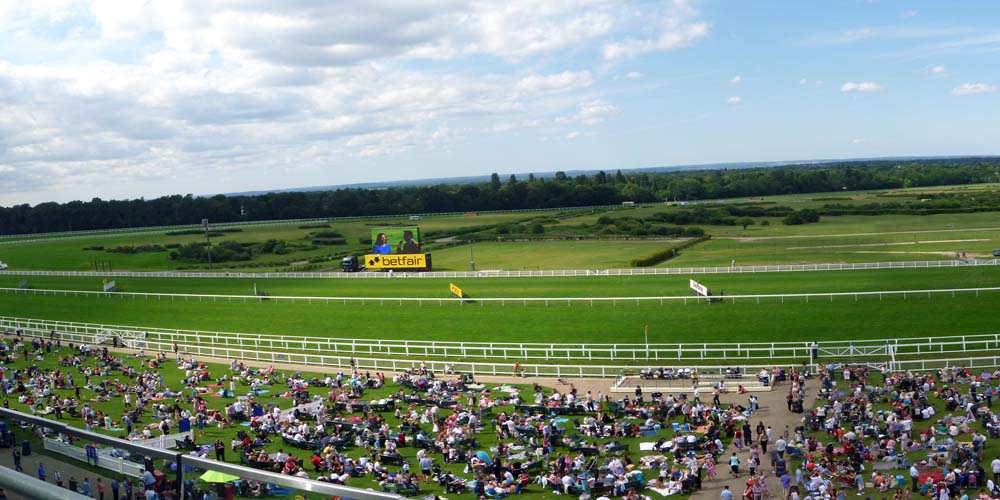 Royal Ascot Comes To A Climax On Saturday
Fellow longshot St Patricks Day gets 80/1 but has little more hope, and whilst Gobi Desert and Projection are garnering 50/1 the fact that you can get 40/1 on Emblazoned, Speak In Colours and Limato says a fair bit about their chances among this top class field of sprinters. At Bet365 Donjuan Triumphant gets 33/1, still a way behind those Diamond Jubilee Stakes odds on Inns Of Court, and it's a price it shares with Yafta, Beckford, Tip Two Win, Keystroke, and Houtzen.
Le Brivido is at 25/1 because it might well have spent itself in earlier races, the same sort of price those looking to place a bet on sports in the UK will find on Lims Cruiser and Kachy. If it runs it'll almost certainly be worth an each-way punt, despite those Diamond Jubilee Stakes odds on Inns Of Court which still leave Imprimis at 16/1 and both Dream Of Dreams and Bound For Nowhere at 14/1 in its wake. Even Sands Of Mali looks a risky choice at 12/1 at Bet365 just now.
The Tin Man gets 10/1. This might seem a tad distant when compared to those Diamond Jubilee Stakes odds on Inns Of Court at 6/1 but, with Blue Point at 7/1 likely to have run hard already, and City Light at 15/2 you could easily throw out a speculative place bet on that 10/1 shot to snaffle a place finish. Actually backing these horses to win is a rather more tentative prospect given the form and sheer muscle of Invincible Army currently the favorite at bookies like Bet365.
Date: June 22

nd

2019

Track: Ascot Racecourse

Location: Berkshire, UK

Distance: 6F (1,207m)

Type: Flat

Qualification: 4 year olds+

Weights: 9st 3lb

Allowances: 3lb for Fillies

Surface: Turf

Purse: £600,000
Indeed the Diamond Jubilee Stakes odds on Inns Of Court and Invincible Army reflect that neither one has lost since last year. Invincible Army, 3/1 at the moment, won at York and Doncaster, whilst Inns Of Court got a first at both Chantilly and Maison-Laffitte, albeit one of those over just five furlongs. Either way up this one is likely to go right down to the wire between these two so get your wagers on now at Bet365, one of the best online betting sites in the UK.