American dark teen drama "Euphoria" will return to the screens with another season. HBO's obscenely blunt series about struggling teenagers and their equally troubled parents will likely start filming sometime in 2020. Meanwhile, oddsmakers provide some potential plotlines that can take place in the next installments. Let's cast a look at Euphoria season 2 betting predictions!
Right after the first season of "Euphoria" aired, HBO ordered another season of its risqué drama. It follows a group of Gen Z students who have a hard time adjusting to their identities and the external world. In their journey of adaptability to the challenges, they make rash decisions and inexcusable mistakes. Ahead of filming the second season, several online sportsbook sites in the US launched a market responding to prospective plotlines. What can probably happen in the next season?
Euphoria Season 2 Betting Predictions

| | |
| --- | --- |
| Nate Jacobs to be sent to prison | 3.00 |
| Rue Bennet to be hospitalized with an overdose | 3.00 |
| Nate Jacob's father to be exposed in front of the town | 2.98 |
| Fezco to be sent to prison | 3.00 |
| Kat Hernandez will become a porn actress | 10.00 |
Euphoria season 2 betting predictions see Rue back in the hospital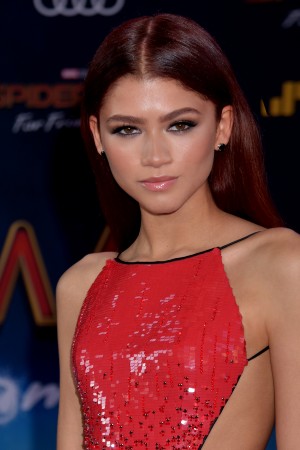 While brutally honest and nihilistic, "Euphoria" addresses numerous pressing matters of the new generation. The show made headlines in the online sportsbook news in the US for unflinching displays of nudity, drugs, abuse, and profanity. However, it was met with a positive response from critics. The main praise was granted to acting and approach to the mature subject matter.
The major credit goes to Zendaya who impersonated Rue Bennet, a 17-year-old recovering drug addict struggling with mental health issues. Through the season viewers watch the character's seamless transition. The Disney Channel alumni managed to show Rue returning to the world of emotions after her several drug use marathons.
The teen finally saw an anchor in the face of her newly-found friend Jules and decided to knock the drug habit. Turning to sobriety, Rue sees the bigger picture and tries to help Jules with her conflicts with a local jock Nate Jacobs. In the final episode, she chooses her family over Jules and seemingly relapses.
This plotline, in fact, has different theories. Some fans speculate over Rue's death due to her knowledge about other characters. Meanwhile, 1XBET Sportsbook tipsters see her back in the hospital with another overdose case in the next season. So, Rue's physical fall in the final scene more likely symbolizes her descent into an overdose.
Justice will prevail
Nate Jacobs is another troubled character the show centered around. The high school star athlete comes forward as an abusive guy with anger issues. He constantly harms his girlfriend and manipulates other characters into corrupted situations. Throughout the season, Nate makes several serious mistakes and narrowly avoids imprisonment. Nevertheless, bookmakers think that the time in freedom is running for him, scaling Nate's imminent imprisonment at 3.00 odds rate.
Opposed to their parents, the young characters are more than what meets the eye. Nate's insecurities relate to his father's sordid extramarital exploits, which the teen found about in a vulnerable age. In the final episode, he finally confronts his father, ending up in a full-blown fit of hysteria. Therefore, we expect that he will try to break out of the "ideal man" image, shaped by his father and expose his true colors.
Cal Jacobs is well known in town for his real-estate ventures. Having regular chili cookouts at the annual fairs, he portrays himself as an honest family man. The other side of the coin is his despicable abusive personality with years of repressed queer desires. Unfortunately for him, there are too many people aware of his preferences. With the 2.98 odds, Cal might get exposed in front of the town as soon as next season.
Switching the lanes
The number of characters and storylines for an eight-episode show is an evident statement of an impending cliffhanger. Therefore, in "Euphoria's" case the plot has major blank spaces.
One of the fan-favorite characters, Fezco was ft in a very dangerous situation with his boss Mouse. After a failed armed robbery, he returns home to pay Mouse for the wasted supply only to be held at gunpoint. While the viewers fear the drug dealer with a heart of gold might die, bookmakers see him ending up in jail with a 3.00 odds rate.
Another troubled character Kat is also on a dangerous path. The former fanfiction author is struggling with her body and personality image. Exploring her identity, she indulged in explicit webcam services and established some loyal clients.
However, her source of income might endanger her new relationship with Evan. Euphoria season 2 betting predictions on Kat's storyline might be the most profitable. Having her popularity increasing on the net, she might keep up with her services despite the romance. Make sure to check our latest review about 1XBET Sportsbook, before taking upon these predictions.