Blackjack is one of the most popular casino games in the world. Every experienced gambler knows how to play this card game, but what about exotic types of online blackjack? Here are five great unusual blackjack variations to play in 2021.
Our list of the best exotic blackjack variations cannot be full without new games released in 2021. As blackjack (or twenty-one) is one of the most popular gambling games across the world, no wonder that gaming companies try to come up with new games. Several novelties were out in January, so take a look at the best exotic types of online blackjack at online casinos in Japan.
Play Downtown Vegas Blackjack if looking for new challenges
Downtown Vegas is a new blackjack game to play at casinos like Intertops. Available in two modes – demo and real-money – the game features a classic 2D design, voice instructions, and simple rules. To play & win, the player has to bet on 1-5 hands to beat the dealer's one. If he succeeds, he is paid out 3 to 2 as well as 2 to 1 insurance. Easy as ABC!
Atlantic City Blackjack: one of the best novelties in 2021
One of the main Intertops Casino hits, Atlantic City is a great twenty-one game to try in 2021. The game is simply designed but also very easy to play. Also, the 3 to 2 payouts guarantee you a profit in case of playing good hands.
The game's principles resemble common blackjack games: you bet on the outcome of your hand to beat the dealer's hand. The more you bet, the more money you can win. You are free to choose between 1-5 hands to play with, which also affects your winning chances.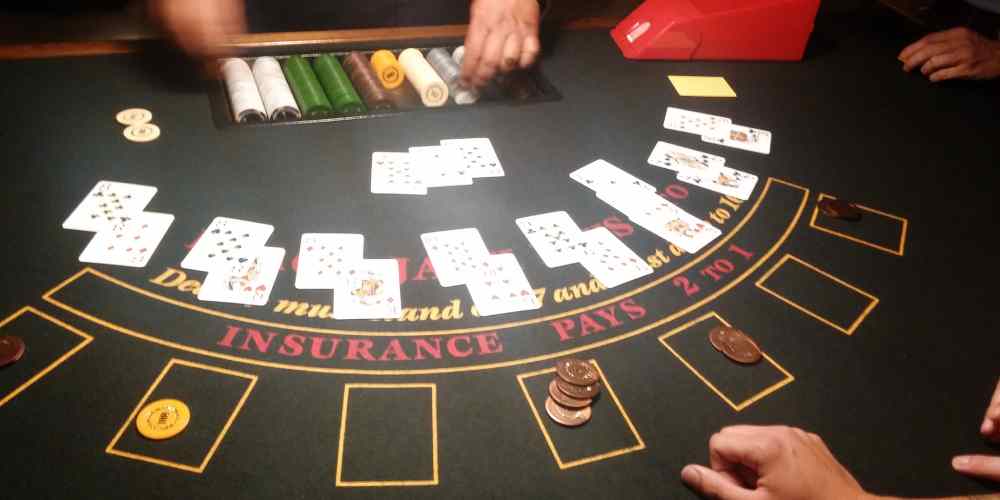 Perfect Pairs is among exotic types of online blackjack
Perfect Pairs is a great alternative to classic twenty-one games. This easy-to-win game follows the rules of blackjack but also adds some novelty. Thus, you can choose the number of hands you want to play with (1-5), decide about stakes, cards, as well as see your opponent's hand. In case of winning, you will get your stake multiplied by x2, x5, x10, or x30.
The game is available to play at Intertops Casino both in regular and demo modes. So, you can practice and learn about Perfect Pairs before playing it for real cash. 
Progressive Blackjack can bring more profit
As it is clear from its name, Progressive Blackjack is a game with a progressive jackpot. It means that apart from common bets players can make side bets and have extra profit. This is the main reason why PB is among unusual blackjack games: not all online casinos offer games with increasing jackpots to play. Currently, its pot counts more than $70.000, so don't miss the chance to win this money at Intertops.
Blackjack Relax: easy to play, easy to win
One of the best exotic types of online blackjack is the Relax game. Blackjack Relax is an easy game that allows winning money without much effort. If you want to play twenty-one without overloading your brain, this is the best game you can pick at online gambling sites in Japan.
Playing Blackjack Relax is similar to its classic variations. The only exception touches upon betting: here you have to bet on one of three hands to beat the dealer. Then, start the game and see whether your prediction was right or wrong.