5 Exotic Variations of Blackjack to Play Online
Tired of blackjack? Play its most unusual versions online at Betsafe Casino

5-hand and Party Blackjack are waiting for you to gain new experience

Read our guide through the top-5 best blackjack games to practice
There is quite a big number of exotic variations of blackjack at online casinos. If you are tired of classic twenty-one, try your luck playing one of the top-5 best unusual blackjack games. Multi-hand and Double Exposure blackjack are among them – check the full list and pick your game!
Blackjack has been among the most popular casino games for ages. Having emerged as a well-known Twenty-one game in Europe, it quickly gained popularity in the whole world. Nowadays, blackjack is one of the most recognizable gambling games in casinos with an army of fans, but what to do if the classic variation of this game makes you bored? Try playing its unusual versions!
Top-5 exotic variations of blackjack
Luckily, there are countless exotic variations of blackjack at online casinos in Italy. Some of them are worth attention, some are not, so we are here to be your guide. We have made a list of 5 best blackjack variations to play online to win money & enjoy the gaming process.
Blackjack Double Exposure is easier to win
One of the best exotic variations of blackjack, Double Exposure gives a new lease of life to the familiar game. It is highly recommended to play for the biggest blackjack fans who are looking for new challenges as Double Exposure differs so much from its original.
One of the main differences between classic blackjack and Double Exposure is how the cards are dealt for the dealer. In Double Exposure Blackjack, both dealer's cards are face-up. It is good for players as they can see the opponent's cards and then decide whether they need to add more cards to their hand or not. Such a great option for the player is "compensated" for a casino by a 1 to 1 payout ratio and the dealer's win at every push.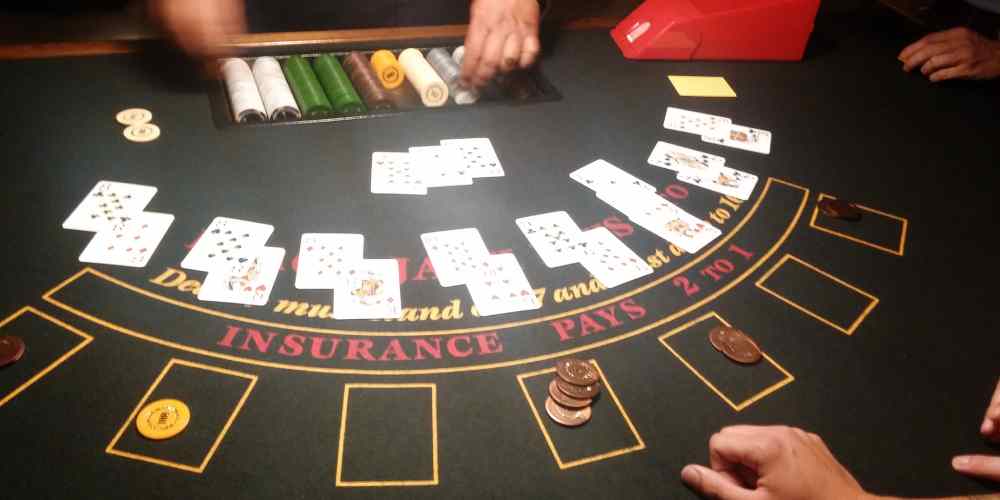 Multi-hand blackjack gives a new experience
Multi-hand blackjack is the game every gambler must play. Based on the classic version of twenty-one, it also aims to reward the player who collects 21 points or the closest number of points below it. At first glance, it looks like normal blackjack, so what is the catch?
Unlike common blackjack games, Multi-hand allows the player to collect points with the help of several hands, not only one. Their number may vary, but usually, online casinos have either 3-hand or 5-hand blackjack games to play. The rules are simple: you can use three/five hands to collect 21 points in one or each of them and play against the dealer. What is good, playing Multi-hand blackjack enhances your winning chances and adds new flavor to the old familiar game.
You can play the best three- or five-hand blackjack games (including both demo and real-money versions) at Betsafe Casino.
Blackjack Relax was made for easy play
Blackjack Relax is a game that fully warrants its name. If you want to play twenty-one for fun and not to overthink during the gaming process, this is what you need. As it is clear from its name, Blackjack Relax is one of the easiest variations of this popular card game.
Playing Blackjack Relax at online casinos like Betsafe doesn't require much effort too. It is simply designed, so your mind won't be overloaded with unnecessary complex visuals and animation. The rules of the game follow the classic ones: collect 21 points or close to it and win money. The only difference between Blackjack Relax and other games is that all you have to do is to choose one of 3 hands to bet on and press Play. That's it. If your hand wins, you will be rewarded, if not – try again.
First-Person blackjack: a 3D game
From a visual side, First-Person is one of the most exotic variations of blackjack available online. Developed by Evolution, the game has all classic features: it includes all the usual Blackjack bets, as well as the popular Perfect Pairs and 21+3 side bets. The basic difference between First-Person and common blackjack video games is that the first one gives a choice of five hands in each game round, where the player has to place a bet on one hand or multiple hands. He/she has to move virtually between different seats when playing several hands like in a real casino. Such a 3D version of classic blackjack is worth trying at least to feel like playing in Vegas while browsing online gambling sites in Italy.
Blackjack Party Game – play with friends!
One of the best picks among online blackjack games is Party Game by Evolution. It is a seven-seat game played with 8 card decks and hosted by two dealers at once. You can invite your friends and play against dealers together!
How to play Party Blackjack? Firstly, pay attention that it is a live game, so you have to proceed to Betsafe Casino to find the stream. You can join a group of other players or gather together with colleagues/family members – it is up to you. The main nuances of the Party game include:
dealers stand on all 17's;

players can split equal-value cards;

you cannot double-down after the split;

a draw results in a push;

no option to surrender;

the game pays 3:2;

you can get insurance only if the dealer's face-up card is Ace.
Unlike other games, Blackjack Party live doesn't give an opportunity to wait for your turn. Here you can play simultaneously with others and it makes the gaming process so exciting. Don't you agree? 
You can play all e

xotic variations of blackjack listed above at

Betsafe Casino

.
GAMBLING News -
November 2022