Russian Hacker Group Finds Out How To Trick a Slot Machine
Posted: February 13, 2017
Slot machines' codes are not easy to break...

...but the hacker group didn't mind that at all.

Find out how to trick a slot machine!
Have you ever entered a casino, thinking "Wow, if only there was a way to manipulate the odds and make myself a winner at all times…" Well, you're not alone with those thoughts. Many of us wish we were capable of doing so. And Russian hacker found the answers to the question: how to trick a slot machine? Let's see the answer!
Online gambling news in Russia keeps reporting about the group of hackers who found out how to trick a slot machine. One of the best slot machine cheats of all time is actually quite elegant. Especially casinos cannot really do anything against it. But how to cheat a slot machine with a cell phone, or what are the best slot machine cheating devices? How is beating slot machines legally possible? Will they press charges against the group of casino hackers after basically stealing millions of Dollars from US-based casinos? We can only guess so far…
Would you like to try if you can hack a slot machine? Go to 1xBET Casino and start playing!
How to trick a slot machine to make sure you win?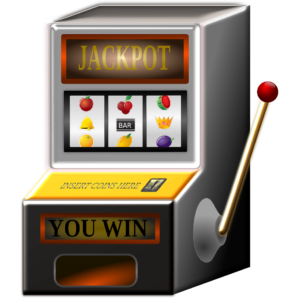 It's definitely not an easy task to do so. Cheating in casinos is regarded as impossible basically –the best casinos have cameras everywhere. They seem like free places where people gather together to have fun and make some easy money, but they are actually pretty strict: they watch every step you make and the house makes sure they always come out as winners.
In addition, video slot machines are also working using a certain algorithm and the slot machine software is overviewed by the state government – US gambling laws clearly state how much money one player can win on one dollar, and how much remains for the owner. If means that constantly winning becomes suspicious immediately. However, the hacker group in Russia seems to have found out how to hack a slot machine with an iPhone.
Record and analyze the algorithm of the game
The process of hacking the slot machines is pretty smooth. The player enters the casino. After that, he chooses one certain slot. Then they must play for 20 rounds where he does not win a single penny. Then he leaves. He just lost 20 rounds in a row, but here comes the tricky part. The player records the whole game throughout the entire gaming time. Better yet, he sends the video (or maybe even broadcasts it live) to a group of people. They will analyze the algorithm of the game.
A few minutes later, he receives a code of numbers onto his phone. He has to use a special app to hack slot machines. The app unlocks the numbers and signs when the player should hit the button on the slot machine. The phone vibrates and in 0,25 seconds. This is the average reaction time for a regular human being. You press the button at the right time and you win.
The hacker group from Saint Petersburg claims they can win over $250,000 weekly. Furthermore, they already won millions of dollars using this slot machine cheating technique. However, this strategy only works for Novomatic and Aristocrat slot machines. Novomotic also provides lots of online gaming products, so if you would also like to see if you can hack slot machines with iPhone, check out our list of online casinos in Russia and play at the best places!