Hustler Banned Cheater Live : Not Welcoming Him Back
Updated: February 8, 2022
Hustler banned cheater live

Player caught cheating during famous Hustler casino stream

Julio "Skillsrocks" Cedillo cheated in Hustler's live show
When hearing about The Hustler, the first thing coming into mind is the iconic film. But this time we are speaking about Hustler Casino. They are hosting a live stream every week, which introduces famous, professional poker players. Last week, Hustler banned cheaters live on stream. He was caught peeking at his opponent's hand, right before making a highly unlikely lay down. Julio Cedillo is running on his nickname "Skillsrocks" but last Wednesday he did everything but display skills. He was caught looking at another player's cards several times during the live stream. As the stream concluded, Hustler banned cheaters live with the proper investigations. To avoid having to spot cheaters, play on the online poker sites in the US for the best safety.
About Hustler and HCL
Hustler Casino's HCL is short for Hustler Casino Live. It is a popular streaming show in which the casino is commentating on a small poker tournament for the viewers to enjoy. Hosted by the coalition of Nick Vertucci and Ryan Feldman. The show is the peak of online casino entertainment. Featuring professional and entertaining players by the table. One of the most famous of these players is the well-respected Barry. Barry was the target of the incident, as the player sitting next to him, Skillsrocks were constantly checking his cards, mocking him. Hustler did the right move, by removing Skillsrocks from the casino and HCL, not welcoming him back. The commentators and the Casino are not at fault for this incident. As it is not easy to pull out proofs against a cheating player. And even if it was, it would ruin the rest of the game for others.
Hustler Banned Cheater Live On Stream
Playing against one of the most respected players within the community, Barry. Skillsrocks was caught looking at his hands several times during the live stream. Doing the best course of action, Hustler banned the cheater live after another player even called him out on his cheating. Making unrealistic and unexpected laydowns gave away his attitude. And on top of that, he kept kicking his opponents under the table to inform another player of his opponent's cards.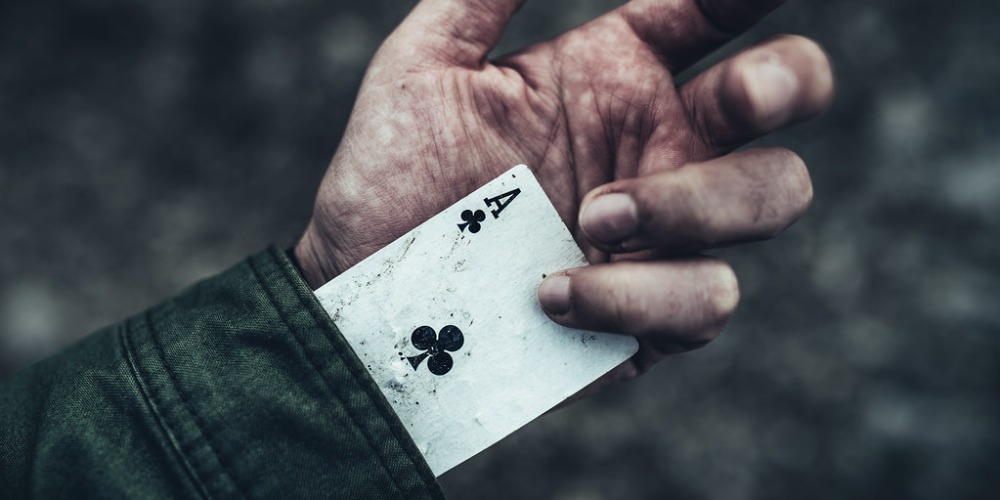 He displayed unsportsmanlike behavior countless times during the match. Even left the table to follow Barry and attempt to calm him down after the accusations. He shared his information by kicking other players. Which he excused by just stretching his legs and hating a certain card. Let's check how this tragic Texas Hold'Em match played out.
Details About the Incident – Hustler Banned Cheater Live
According to The World News. Hustler banned cheater live after even the commentators called out his unrealistic decisions, suspicious behavior, and his obvious cheating. He kept looking at Barry's cards with no doubt. Asked to stop several times, he always tried to find an excuse. There are certain things to create a good table atmosphere, and Skillsrock's disrespectful behavior delivered none of it to his fellow players. With Barry and Skillsrock exchanging words about Barry claiming he acts shady. Right before Skillsrock made the most unrealistic lay down against Barry, and vocally started to mock his opponent he cheated against, smacking the table and making chips fly around. Later, Skillsrock had a very strong hand, which most players would try to the layout. But knowing Barry's cards, he decided to hold it, according to Hollywood Zeal.
Hustler Banned Cheater Live: Feedback
Hustler casino reacted to the case where Hustler banned cheaters live on their Twitter page. The Tweet was the following:
"We at Hustler Casino Live think that protecting the integrity of the game is paramount. We won't stand for things like what happened on last night's episode of HCL. The player is known as "Skillsrocks" will not be welcome back to HCL or Hustler Casino. Our show is produced on a long delay, Therefore we were not made aware of any accusations until after the live game was over. After reviewing the situation, we are strongly opposed to the behavior of "Skillsrocks". It is certainly each player's own responsibility to protect their cards at all times…"
The second part of the Tweet continued as the following:
"…But with that said, it is highly unethical to ever look at another player's cards and use that as an advantage. "Skillsrocks" has acknowledged that what he did is unethical, and he accepts our decision to not welcome him back. The incident last night was unfortunate, but we will all learn from it and move forward. Protecting our players and the integrity of the game is of the utmost importance. If you have any further questions on this matter, please contact Nick Vertucci or Ryan Feldman."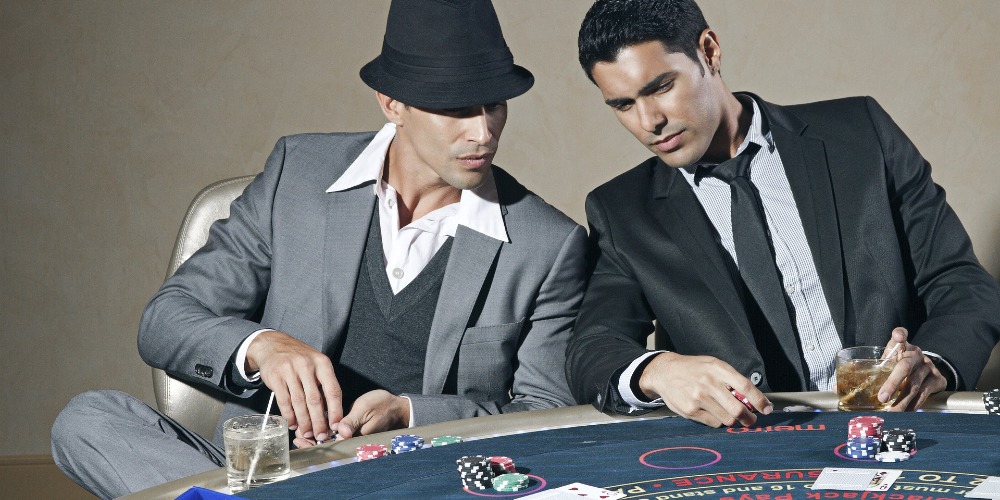 According to the feedback, Skillsrocks admitted to his wrongs, and it seems that he is not going to visit HCL or Hustler Casino anytime soon. Hustler banned cheater live, and it was well deserved. After his unethical behavior, it's sure that the other players are not going to miss him from the table.
Where to Play Safe Online Poker
If you wish to enjoy a safe online poker experience without the threat of cheaters ruining your game. Then you should visit Juicy Stakes. They are offering 200% up to $1.000. And they are having one of the best cyber security with an encrypted web system. Check out our poker promotions and poker bonuses pages to start your account with the best possible offers. Participate in special events and win incredible prizes. Always play with responsibility and stay gambling aware. What do you think? Will Skillsrocks ever be able to visit casinos, or even join their stream? Is this the end of his poker career?