According to online sportsbook news in Iran, Beiranvand was born to nomad family always on the move around the countryside to find grassland for their sheep. From an early age, he worked as a shepherd, and when he became 12, he decided to be a goalkeeper but his father strongly objected. Beiranvand ran away and went to Tehran in search for a chance. He lived on streets, worked in a car wash, pizza shop and even as a street cleaner, before his dream became true in 2015. He was finally chosen as Iran's first-choice goalkeeper. In our Iran World Cup 2018 preview, we try to find out whether Beiranvand will realize another dream.
Iran to Struggle in Group B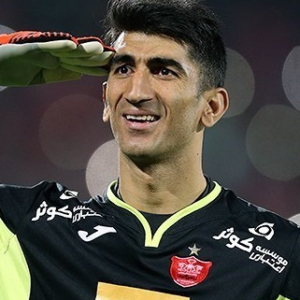 For the first time in their history, Iran are participating in two consecutive world cups. Led by former Real Madrid manager Carlos Queiroz, who has previously taken both Portugal and South Africa to the World Cup. But Team Melli have only won one match in four previous World Cup appearances. Would they do better this time?  
Iran have landed in a group not many will envy. Opening up against Morocco on June 15, they are going to have to win that one to have any chance. But they will likely struggle against Spain and Portugal. However we all remember when Spain and Portugal could not make it through the group stages in World Cup 2014. So could Iran surprise us this time?
Iran World Cup 2018 Preview: What Chances do They Have?
According to online betting sites in Iran, Iran's realist aim on paper is getting one or two points in the group stage. A draw against Morocco – and maybe Portugal – and a narrow loss against Spain. That means they will end up last in Group B. At Betvictor Sportsbook, the odds are in favourite of such scenario. They are (1.8) for Iran to finish bottom, while (3.4) for Iran to advance to the knockout stage.  On the other hand Spain with (1.444) odds and Portugal (3.2) stand out as the heavy favourites to progress.
A difficult task certainly awaits Beiranvand and his fellows. But with his huge length he might pull off some fine saves and if he can perform well, Iran will have a chance to maybe get a result or two. For Beiranvand a journey to the knockout phase remains a dream before the World Cup kicks off, and it remains to be seen if he could fulfill this dream as well. After all, for nomad people, the journey never ends.