Last Minute Summer Transfers in 2021
Posted: September 2, 2021
Updated: September 2, 2021
Several top transfers were made on the last day of this summer's window

Antoine Griezmann returns back to Atletico Madrid from Barcelona on a loan

Luuk de Jong joined Barcelona, Real Madrid signed French Eduardo Camavinga
The summer transfer window closed yesterday in most top European leagues including the Premier League, Ligue 1 and La Liga. Where several signings were made even in the very last minute like Antoine Griezmann's return to Atletico. Let's see the most interesting last minute summer transfers this year. 
We already reported about some big transfers this summer before the biggest, Lionel Messi's move to Paris Saint-Germain. Several other top players also joined PSG from Sergio Ramos to Gianluigi Donnarumma. The latest Champions League winner Chelsea bought Romen Lukaku from Inter in one of the best transfers in the Premier League. Jadon Sancho finally returned back to England and has become a Manchester United player. But the Red Devils got an even bigger deal with the re-signing of former club legend Cristiano Ronaldo. Manchester City signed Jack Grealish for a record fee while Sergio Aguero left the club and joined FC Barcelona. The Catalans were also involved in one of the latest transfer deals made yesterday causing huge surprise for fans and experts as well. 
Last Minute Summer Transfers Include Griezmann's Surprise Return to Atletico 
We could hear a lot about the bad financial situation of FC Barcelona which even led to the departure of Lionel Messi. Other players such as Gerard Pique, Sergio Busqets and Jordi Alba agreed to a reduction in their salaries. Plus the club tried to get rid of its most expensive players. This decision could have led to the move of French world cup winner Antoine Griezmann who rejoined his former club, Atletico Madrid on a season's loan and an obligatory buying option for a €40 million fee. Barca obtained Luuk de Jong from Sevilla to replace him also on a season's loan.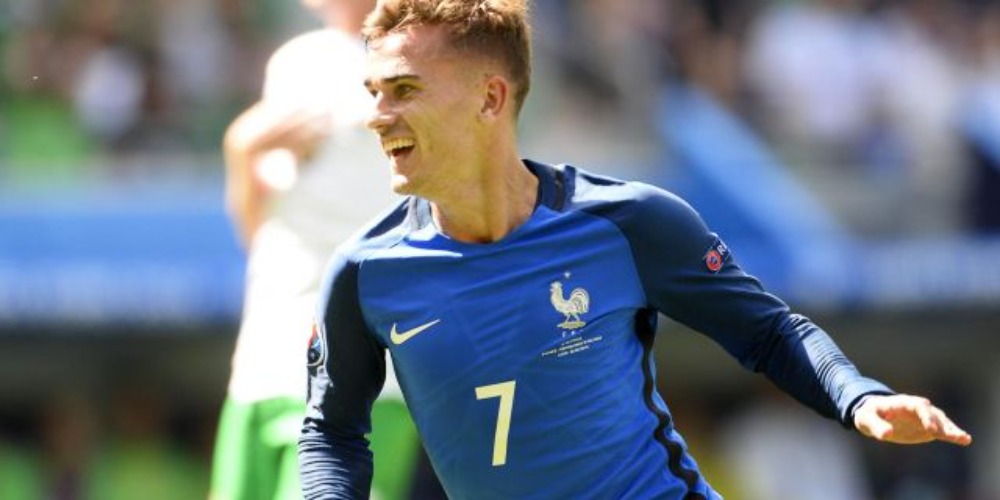 Meanwhile their biggest rival, Real Madrid tried to sign Kylian Mbappe from PSG and offered higher amounts for the striker every day. Still, the club couldn't close the deal. So they bought instead another young French player, Eduardo Camavinga from Rennes. The 18-year-old is one of the biggest talents in football today but we shall see how he can adapt to La Liga. Online sportsbooks in Spain favor Real Madrid to win the title this season ahead of Atletico and Barca. A few more deals were done by top Spanish clubs in this season's last minute summer transfers. Saul Niguez joined Chelsea on loan from Atletico while Barca sold Brazilian defender Emerson Royal to Tottenham. If you want to bet on any of these teams you can just click Bet365 Sportsbook and realize your betting. 
Last Minute Summer Transfers: Deadline Transfers in Other Top Leagues
In the Premier League the other big deadline transfer besides Royal's move was made by Arsenal. The Gunners signed Japanese Takehiro Tomiyasu from Bologna for £15,5 million. The 22-year-old defender can strengthen the team's defense. Which will be without Hector Bellerin now after the Spanish winger joined Real Betis on loan. Of course, the biggest announcement was the confirmation of Cristiano Ronaldo's return to Manchester United. The club also sold 23-year-old winger Daniel James to Leeds United, while Crystal Palace bought French striker Odsonne Edouard from Celtic for £14 million. 
PSG got a transfer even on the last day after signing 18-year-old Portuguese talent, Nuno Mendes from Sporting Lisbon. With their super strong squad the French star club is the biggest favorite to win the Champions League this time. Online gambling sites in Spain offer the odds of 4.33 for their victory. In the Serie A Juventus got back their former player, Moise Kean on loan from Everton, while Milan also got Tiemoue Bakayoko on loan from Chelsea. The German champions Bayern Munich added another RB Leipzig player, Marcel Sabitzer to their squad on the last day. The Austrian midfielder will rejoin his former coach, Julian Nagelsmann and ex-teammate, defender Dayot Upamecano at his new club. 
GAMBLING News -
December 2022